ComputerTalk Achieves 100% Efficiency Rating in SoftwareReviews' Report
by Erina Suzuki | Oct 20, 2023, 04:05 PM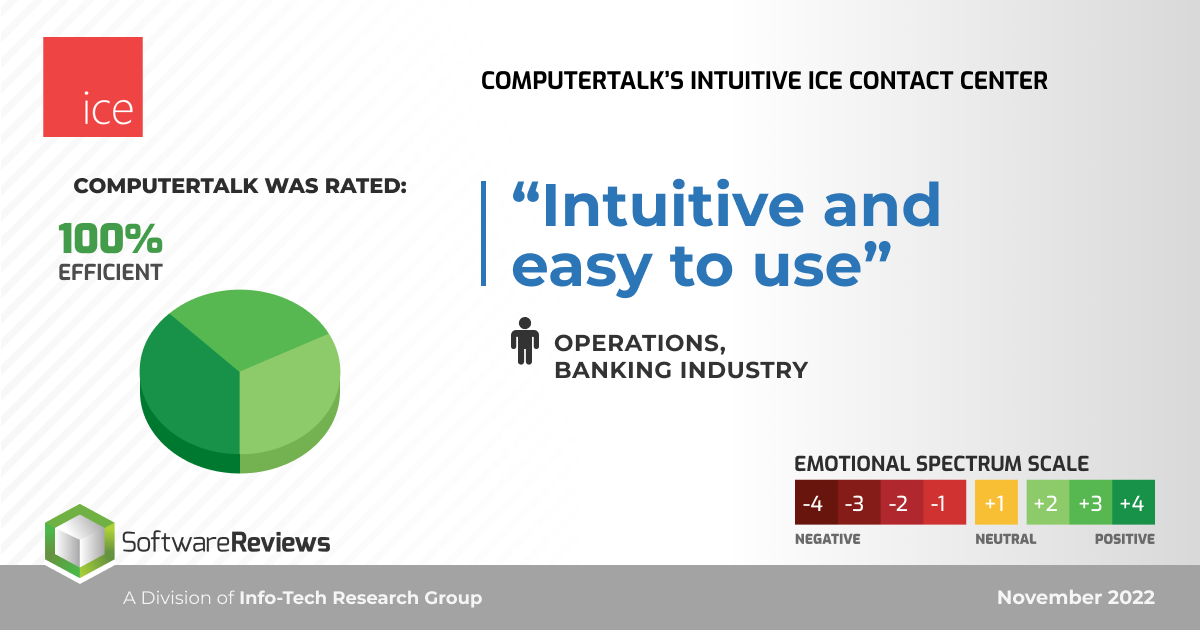 InfoTech Research Group's SoftwareReviews' report revealed that ComputerTalk achieved a remarkable 100% efficiency score. This outstanding recognition is a testament to ComputerTalk's commitment to providing top tier contact center solutions for its users.
ComputerTalk's achievement in InfoTech Research Group's SoftwareReviews report is a remarkable milestone. In the report, our clients were invited to express their thoughts and to rate their service experience with ComputerTalk. They assessed various attributes, including the efficiency of delivering the service. With overwhelmingly positive feedback, our score resulted in a perfect 100% efficiency score. These ratings were based on a scale ranging from 1 to 100%. This score holds great significance for us, as it reflects our commitment to providing efficient client service at ComputerTalk.
Additionally, one of the most striking testimonials within the report comes from a satisfied client in the banking industry. They describe ComputerTalk's ice Contact Center as "intuitive and easy to use." This feedback highlights our goal of developing user-friendly solutions that cater to various industries, including credit unions and financial institutions.
These results mirror our dedication to excellence and our ongoing efforts to deliver solutions that meet the unique requirements of today's industries.
Intuitive
Contact centers are fast-paced environments, and agents need to handle various tasks efficiently. Thankfully, ice Contact Center is designed with ease of use in mind. Agents can manage calls, access customer data, and collaborate with colleagues and customers seamlessly – all within one unified platform.
Tailored to meet unique requirements
ice Contact Center is highly customizable, which enables all industries, including financial institutions and credit unions, to align their unique requirements. This includes out-of-the-box integrations, self-service options , and AI and omnichannel capabilities that work together to provide a comprehensive understanding of all clients and their needs.
ice caters to the needs of a wide range of industries, with the financial and banking sector being just one of the many. If you are curious to experience the efficiency of ice for yourself, request a demo today!
InfoTech Research Group
Founded in 1997, Info-Tech Research Group is now the world's fastest-growing information technology research and advisory group. They serve over 30,000 IT professionals worldwide, helping them make well-informed strategic decisions by producing unbiased and highly relevant research.
Info-Tech's latest division, SoftwareReviews, was officially launched in 2017. SoftwareReviews collects and analyzes detailed reviews from software users to provide a thorough understanding of products from the unbiased perspectives of the people who use them. They verify users and check each review for authenticity to maintain high quality, reliable data.
---
Workforce Management: Your New Secret Weapon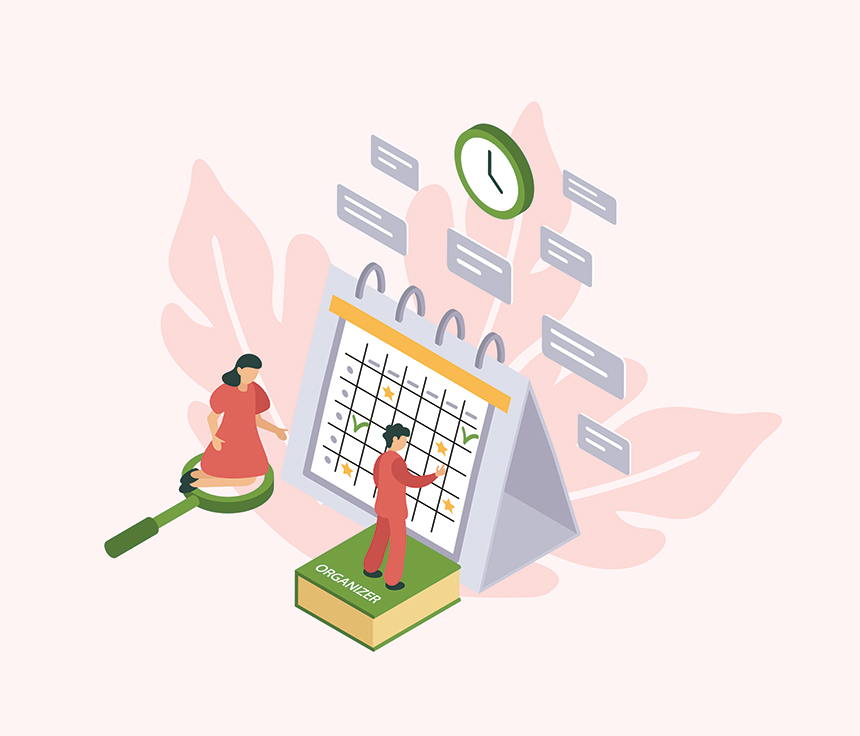 Balancing the best interests of your customers, your agents, and your organization, all while trying to avoid over-complicating your own role as the contact center manager, can be difficult. In fact, it may seem near impossible at times. But if...
How Conversational AI Will Impact Customer Service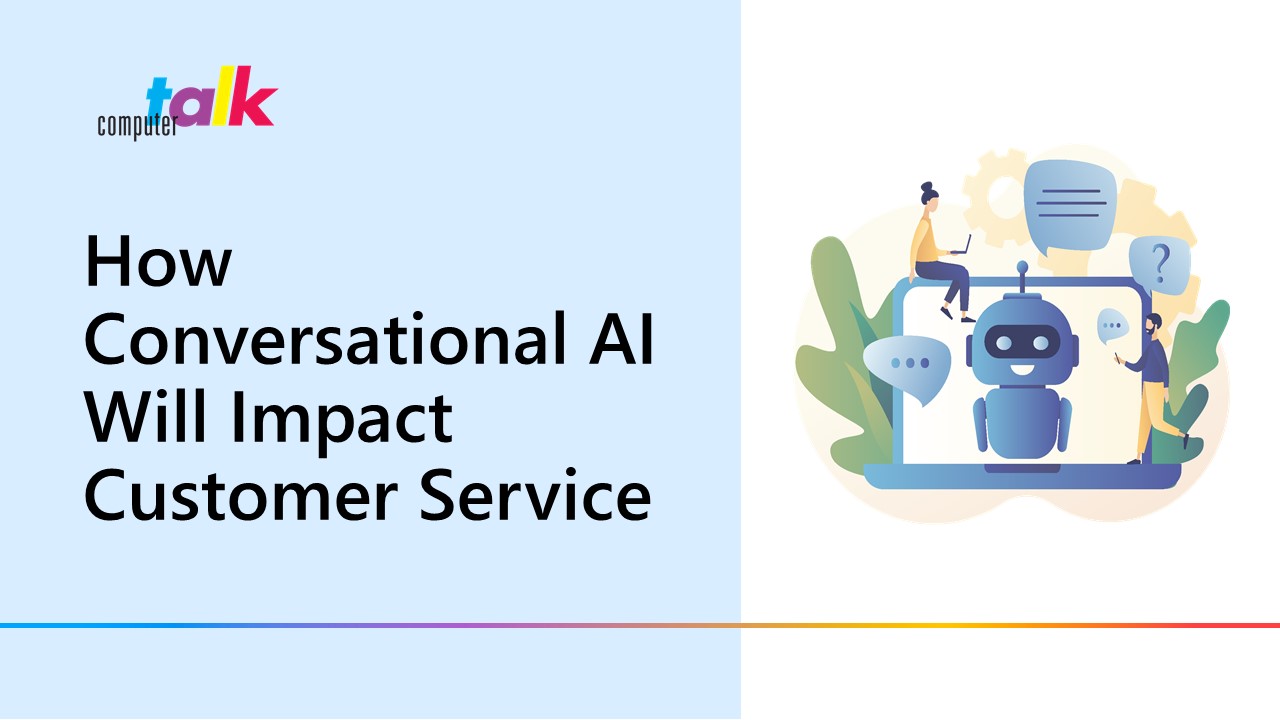 Customer satisfaction is critical to running a successful business, but employing a full-time staff of customer service representatives comes at a significant cost. As a result, many companies have had to choose between getting happy customers and smaller profits or...
Lunch and Learn: Supporting Remote Workers with ice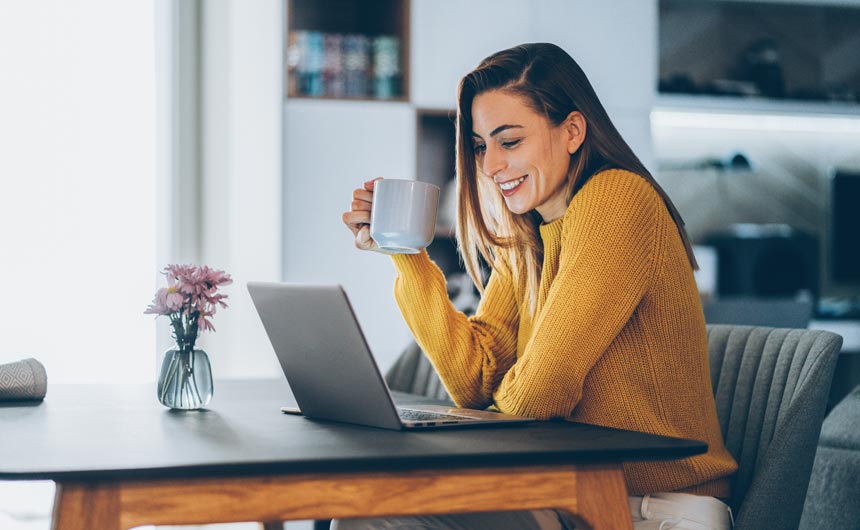 On Wednesday, April 22nd, ComputerTalk hosted the first of its series of COVID-19 related Lunch and Learn webinars. The topic was Supporting Remote Workers with ice.