Microsoft 365
As a Teams-native platform, ice Contact Center is designed to integrate perfectly with Microsoft 365.
Microsoft 365 is home to the key applications that your organization uses every day. Within Microsoft 365, you store your knowledge, you maximize your productivity and you collaborate with colleagues.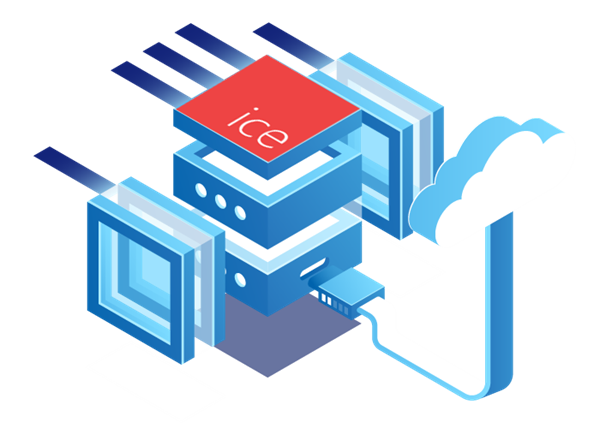 Using federation, ice will provide a seamless experience alongside your Microsoft 365 investment. Whether you use ice Contact Center in the cloud or on-premises, the experience will be the same. Maintain your productivity through custom-built ice add-ins, and enable your contact center to provide optimal customer experience.
All your applications are in one place. Elevate them with ice Contact Center, bringing these applications into a single pane of glass. Your platforms have never worked so seamlessly together. Break new ground in customer experience and learn the true power of Microsoft 365.
Native to Microsoft Teams.
Microsoft Teams is the communications fabric that ties together your Microsoft 365 deployment. This powerful communications platform enhances productivity through interactions and collaboration. By leveraging this powerful engine, ice Contact Center runs as a Teams native platform.
Reporting, monitoring, and analytics.
ice Contact Center gathers powerful data about customer interactions that can be used in all areas of your business. By using monitoring and reporting tools, ice collects key customer information and business data about your customers. You can then use Microsoft 365 applications, such as Power BI and Excel, to analyze the data, enabling you to consistently optimize customer experience.
Enhancing the Microsoft 365 suite with ice takes your cloud strategy to the next level.
ComputerTalk's ice Contact Center works seamlessly with Microsoft 365 allowing you to create a technology roadmap that makes sense for your business, at your own pace.