iceBot
Add artificial intelligence with ice Contact Center as a new and efficient way to connect with your customers.
Give them more accessibility without requiring them to schedule a call or fill out a form. Quick, easy, and convenient.
iceBot is a conversational chatbot that prompts conversations and interactions with end users. Add chat capabilities without needing a human on the other end to respond to inquiries, so that you can deliver consistent customer experiences and save agents' time answering frequent questions.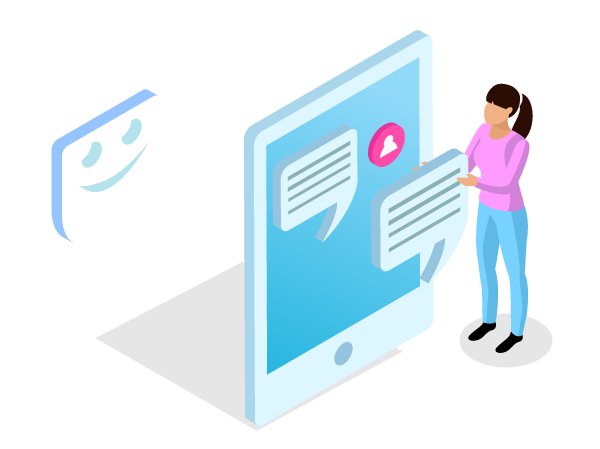 Benefits of adding chatbots to your contact center
Always available
with fast response rates
iceBot is ready to engage with your customers 24/7, 365 days a year. Since iceBot is always available and provides quick responses, customers will not have a wait time. They will be left with personalized experiences and 24-hour service, increasing customer satisfaction.
Employee
engagement
Reduce basic and repetitive tasks, answer inquiries and questions that can easily be solved and automated. This allows employees to focus on other tasks and aspects of their work and gives end users consistent contextual experiences.
Handle conversations
with thousands of people
iceBot is a robust tool that can process a large volume of requests at once, giving simple and/or detailed answers and explanations. The chatbot automates the work of resolving customer complaints and problems and is able to find a human customer service assistant if needed.