Find out 6 ways you can reduce customer churn
by Erina Suzuki | Jan 21, 2022, 12:11 PM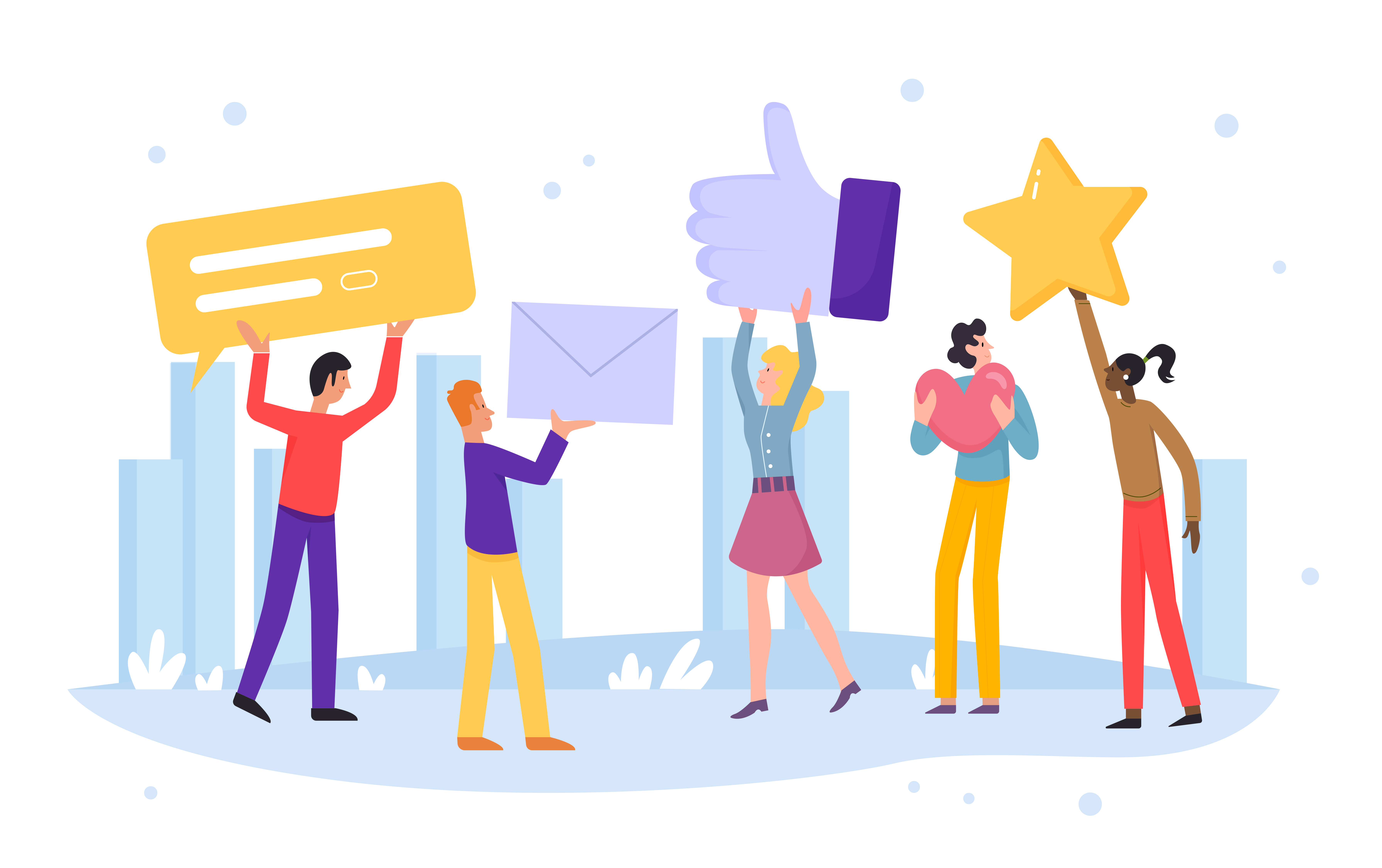 Businesses invest significant resources to generate new leads and convert them into customers. While generating new leads is important for organizations, reducing customer churn for existing customers is just as crucial to any organization's success.
But first, what is 'Customer Churn,' and how can we minimize it?
Customer Churn occurs when a customer stops using an organization's product or service. Reducing churn is no easy feat. To retain customers and reduce churn, businesses must provide a frictionless and positive experience. Below are 6 ways to maintain positive experiences for your customers to reduce churn.
1. Listen to what your customers have to say
Customer feedback is a valuable tool to reduce churn. After each interaction, allow customers to share their experiences through surveys. It can be as simple as rating the experience from 1 to 5 or answering yes or no to measure their satisfaction. Surveys are an excellent opportunity for customers to provide feedback. Feedback allows organizations to recognize areas for improvement and enhance customer experience.
2. Ensure customer service representatives receive the ongoing support and training they need to assist customers
Provide new agents with the opportunity to listen in on the calls of more experienced agents to learn best practices or provide supervisors with the ability to provide feedback on agent performance. By analyzing call recordings and transcripts, you can gain valuable information and suggest opportunities to improve the agent's performance to ultimately enhance the overall customer experience.
3. Personalize the experience for each customer to encourage customer loyalty.
Customers find it frustrating to repeat information over and over again. Accenture reported that 75% of survey respondents found it frustrating to repeat information to different customer service representatives. Equip agents with contextual knowledge for each customer by screen popping information directly from the CRM to their screen. Customers are more likely to feel valued when organizations have the required information about them in advance. Additionally, CRM integrations within contact centers enable contact treatment to be customized based on key fields in CRM, ensuring a personalized experience. Tailoring each interaction with the caller demonstrates to the customer that they are a valuable asset.
4. Let customers get in touch through their preferred communication channel.
5. Respond to customers promptly.
Reply to your customers as soon as you can, as those who don't receive quick service may look to another provider. Self-serve IVR and bots are other ways to provide quick responses to routine inquiries such as hours, account updates, account changes, and more. They can also increase the availability of your organization with 24/7 service. Ensure optimal staffing levels so customers can avoid long wait times. Using historical reporting, organizations can predict seasonality to ensure there is enough staff to serve customers during peak and non-peak times. Resolve customer issues quickly to increase customer satisfaction. By answering your customers' questions promptly, you make them feel that their concerns are being addressed.
6. Ensure a consistent customer experience
Ensure that your employees are aware of company policies and customer service procedures. According to Forbes, "67% of customers receive conflicting answers from different support agents when asking the same questions". By leveraging a knowledge base, you can establish a single hub where all relevant information is available for service representatives. Equip your representative by screen popping information from knowledge bases, depending on the agent or customer query. Delivering consistent service for your customers can improve their overall experience
Some level of customer churn is inevitable. However, making interactions more convenient and personal reduces the amount of customers leaving and increases their loyalty to your organization. Additionally, supporting the agent experience is also important. Learn how to reduce agent churn in the era of remote workers.
How ice Contact Center is Addressing Businesses' Top Customer Service Challenges – Part 2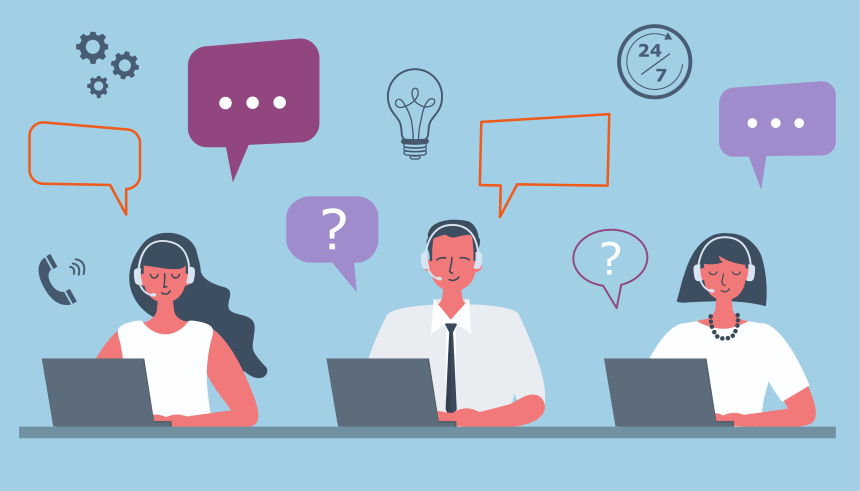 A 2022 Gartner publication identified some of the top customer service challenges that organizations expect to face. Learn how ice Contact Center can help organizations address these challenges.
ComputerTalk's ice Contact Center vs. Genesys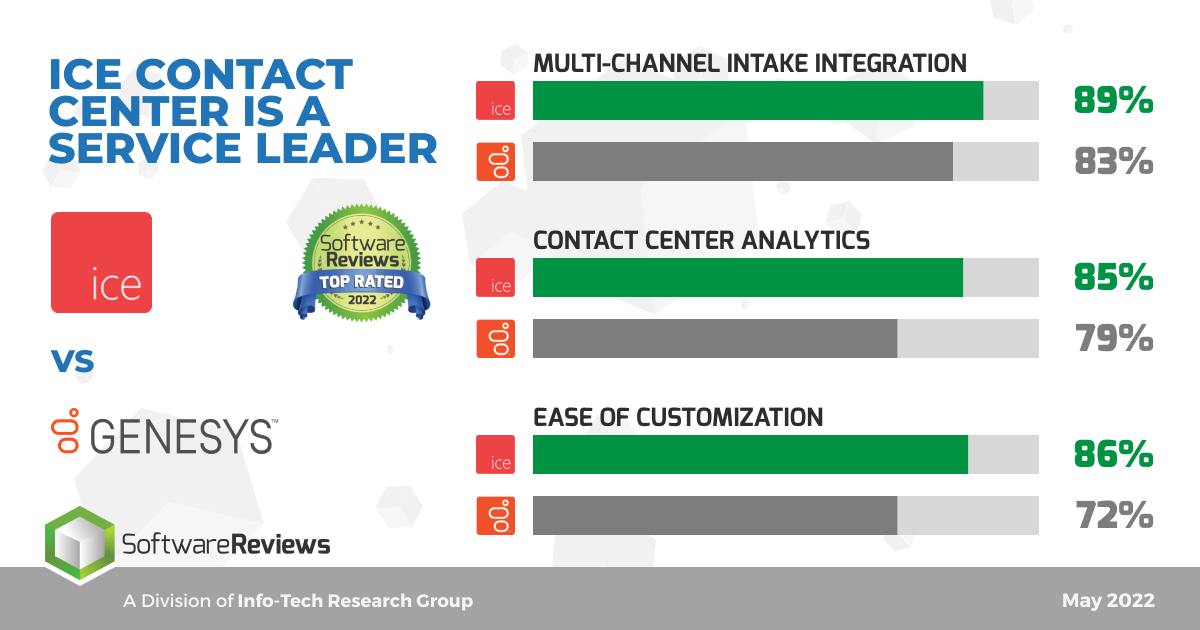 ComputerTalk is pleased to announce that we have been scored as a leader against Genesys in the InfoTech Research Group's SoftwareReviews.
The Ultimate Duo: Everything You Need to Know About Enhancing Your Customer Service with a Chatbot or Live Chat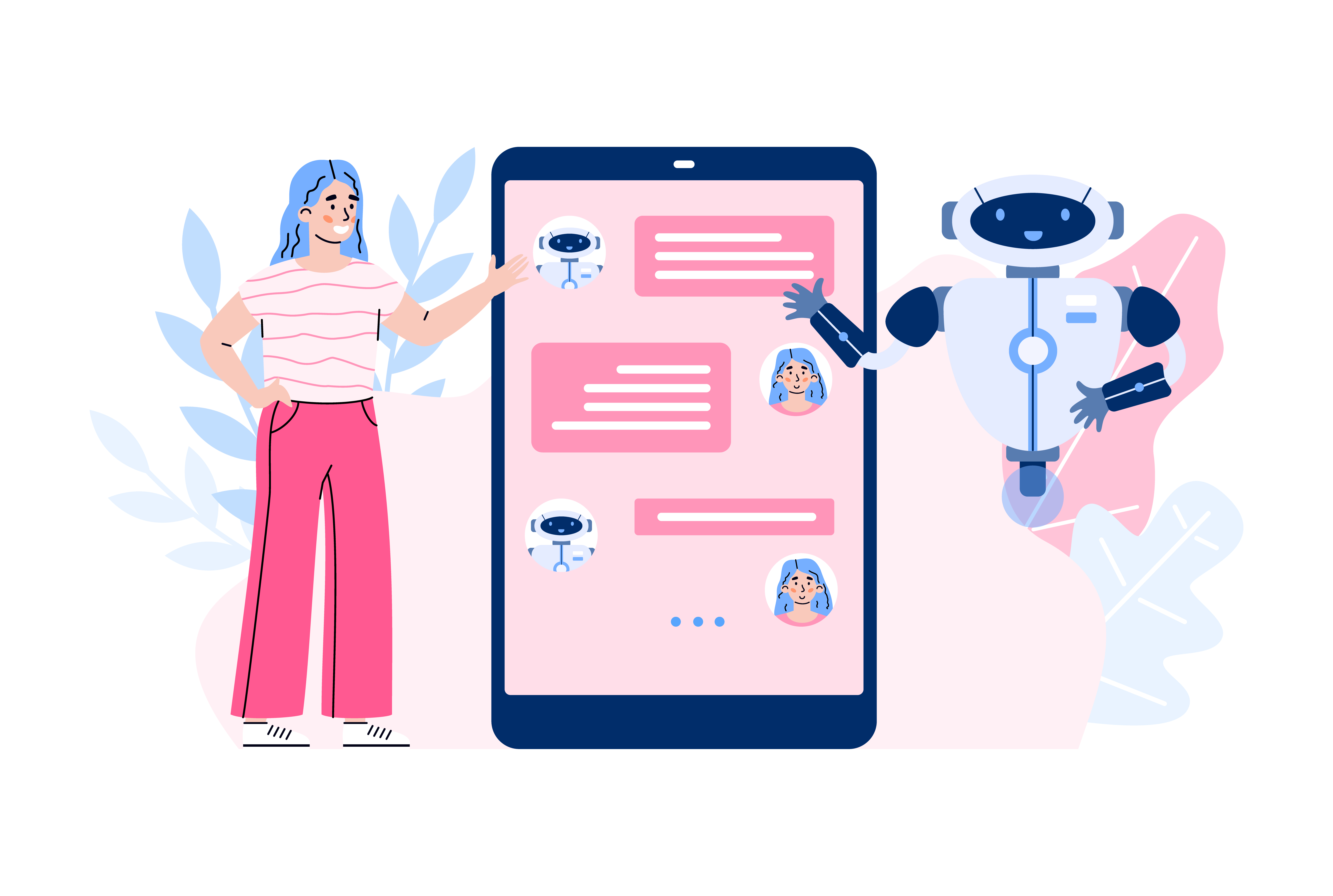 To maximize the benefits of Chatbot and Live Chats to achieve your overall customer service goals, you need to understand what they are and each of their benefits.