Interactive Voice Response (IVR)
Phone calls account for 68% of all contact center interactions, many of which are routine tasks such as retrieving account balances, changing account information, and checking business hours, locations, and web addresses. An Interactive Voice Response (IVR) system is able to handle these routine inquiries, allowing for faster customer service and freeing up agents' time to handle more complex inquiries.
Using ComputerTalk's IVR, you can control your customers' journeys through your organization, optimizing every touchpoint. You can manage every step that the customer takes through the IVR, ensuring that they find what they need, every time. The incredible customization made possible through iceWorkflow Designer allows for limitless possibilities.
ComputerTalk's IVR solution provides configurable menus, time out and invalid input prompts, speech auto attendant, and voice and DTMF digit collection values. IVR systems can be used for voice, instant messaging, and web chat.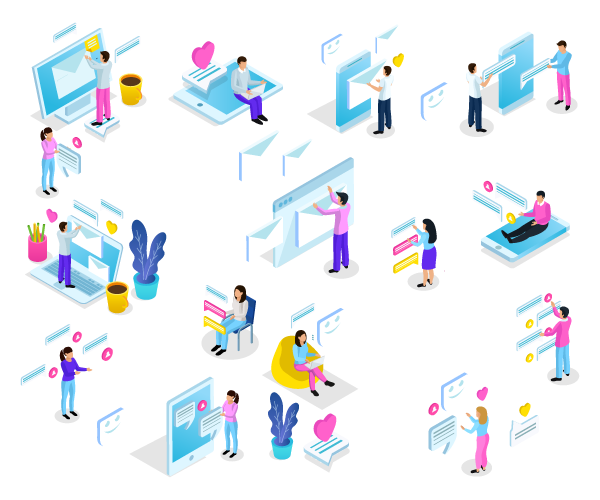 Automated Speech Recognition
Take your IVR to the next level with Automated Speech Recognition (ASR). ASR lets you remove the constraints of a standard touch-tone IVR application to enhance the customer experience. Customers are able to speak their needs using natural language. ComputerTalk also offers voice biometrics to authenticate users through their voice.
IVR and Contact Center Continuity
IVR applications are not always able to answer all inquiries. Sometimes customers have complex or non-routine issues and need to be transferred to a contact center agent. ComputerTalk's IVR and ice Contact Center are both built using the iceWorkflow Designer tool to provide a seamless and continuous flow of information between IVR and contact center.
Outbound IVR
Don't wait for your customers to call you. Proactively reach out to them using outbound IVR applications. Deliver automated outbound communication that simply plays a message and disconnects or plays IVR prompts where prospects can interact with menus
Increase customer satisfaction by offering personalized call treatment.
Decrease call times.
Improve efficiency and productivity.
Automated speech recognition.
Free up resources through automation.
Increase first contact resolution by routing to the appropriate agent.
Reduce operational costs.
Track and report the journey of every call.
Sample Applications
The key to a successful IVR application is design. A well-designed IVR means a frustration-free experience for customers. Working with one of our IVR specialists, you can rest assured that your applications will send customers to the right place, without needless transfers.
We have built thousands of IVR applications for our clients. Below is a list of sample IVR applications. For a more comprehensive list, contact an IVR expert here.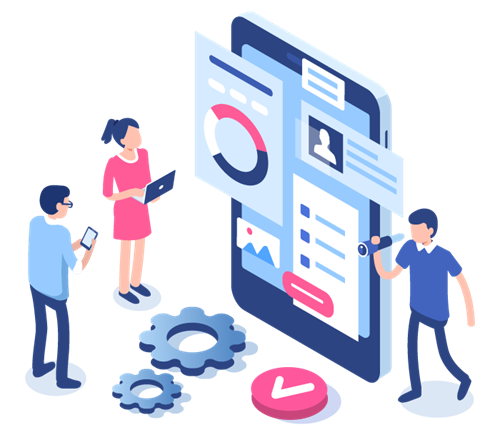 Appointment Scheduler
Auto Attendant
Bill Payment
Billing and Account Inquiry
Call Routing
Check Ordering
Claim Filing and Processing
Credit Card Activation
FAQs
Hear Shift Schedules
Listen to Human Resources Listings
Policy Renewal or Coverage Changes
Traffic Enforcement - Pay Tickets by Phone
Auto Attendant
ComputerTalk's auto attendant capabilities can be a standalone application or part of the whole contact center system. Callers no longer need to remember extension numbers; they just need to speak the name of the person or department they wish to contact.
Advantage
When your IVR applications are built on the same technology as your contact center, you avoid additional support and integration costs. You are able to view comprehensive reports relevant to your IVR and contact center to provide you with the information you need to make informed decisions. ComputerTalk's IVR is easy to update to accommodate your changing business needs.
Contact ComputerTalk today to schedule a demo and learn more about IVR application design.