The Ultimate Duo: Everything You Need to Know About Enhancing Your Customer Service with a Chatbot or Live Chat
by Erina Suzuki | Jun 30, 2022, 05:09 PM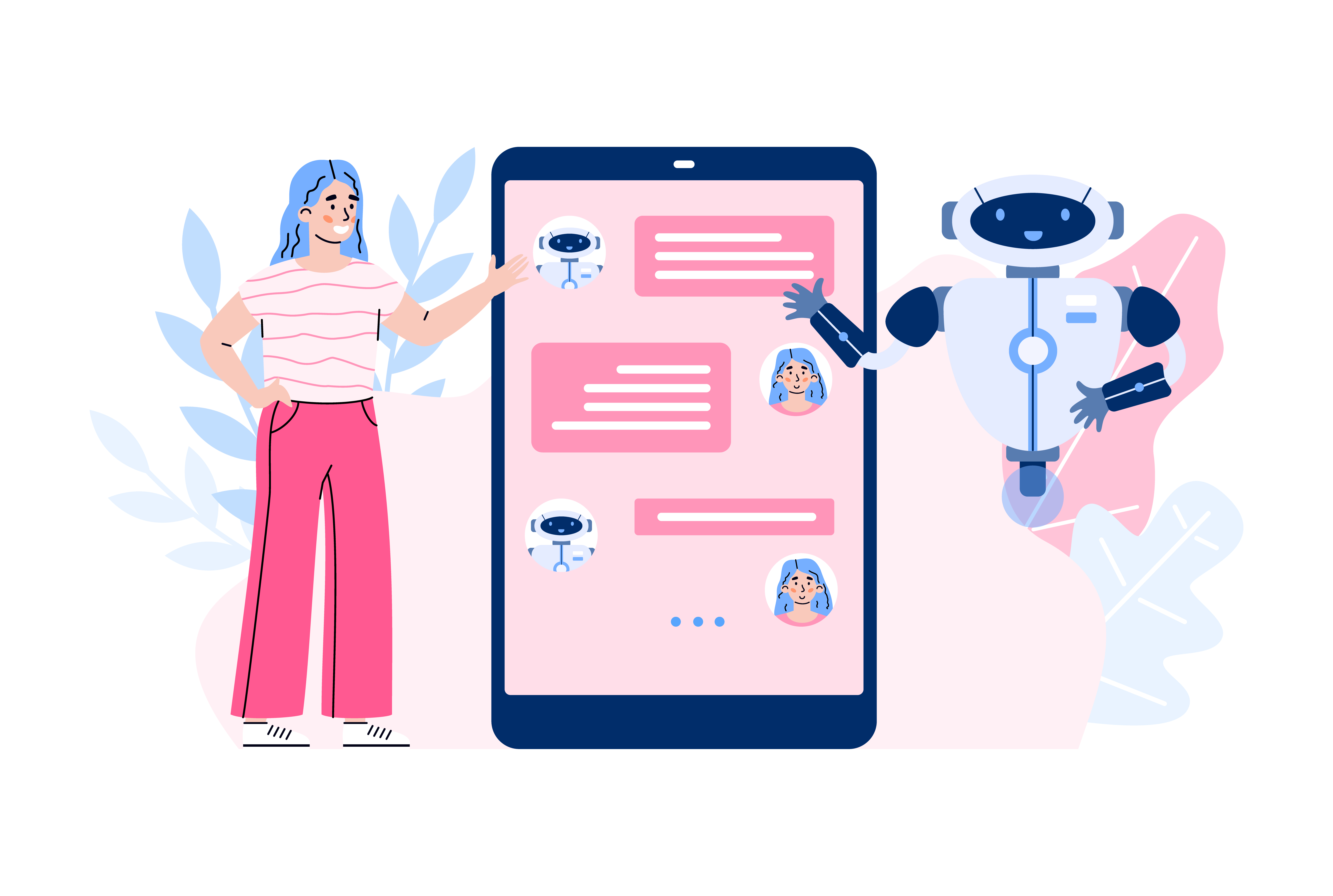 To maximize the benefits of Chatbot and Live Chats to achieve your overall customer service goals, you need to understand what they are and each of their benefits.
Imagine this: a frustrated, angry customer has been trying to resolve their issue with the assistance of your chatbot. After multiple failed attempts, they get a final automated response saying, "I hope that helped with your question!" This only further frustrates them, and leaves them with a poor impression of your customer service. On the other hand, imagine one of your agents has just been asked the same repetitive question for the 20th time. They can only answer "what are your operating hours?" so many times before they start to feel like they're being underutilized and wasting their time.
It's hard to say which scenario is more frustrating. But there is good news! You can avoid these situations by determining how Chatbot and Live Chat can be used to provide excellent experiences for your customers and agents.
When it comes to implementing a Chatbot and Live Chat, it is crucial to understand the differences between them. And to maximize the benefits of each of these channels and achieve your overall customer service goals, you need to understand what they are and each of their benefits. In this blog, learn what a Chatbot and Live Chat is and how they can benefit your organization. Additionally, learn how Chatbot and Live Chat complement each other and can ultimately enhance your customer service.
What is a Chatbot?
According to IBM, "a chatbot is a computer program that uses artificial intelligence (AI) and natural language processing (NLP) to understand customer questions and automate responses, often emulating a human conversation." In recent years, chatbots have grown in popularity thanks to machine learning, artificial intelligence, and natural language processing innovations. Today, advanced chatbots can anticipate and predict a customer's needs based on specific keywords.
Aside from the advancement of chatbots, what are the benefits of chatbots for an organization's customer service? Continue reading to find out.
Benefits of a Chatbot
Engage with your customers 24/7, all year round, without human intervention
The increasing expectations of today's customers mean that they now want quick and convenient ways to connect to an organization's support. With a chatbot, your organization can assist customers around the clock, including outside hours of operation. Keeping a staffed contact center 24/7 with human agents is challenging and costly, especially for small and medium-sized organizations. With a chatbot, organizations can automate responses and enable self-serve options for customers, without the wait time. Self-serve options empower customers to resolve issues at their own pace.
Reduce repetitive questions for agents and automate time-consuming tasks
Automate answers and solutions to frequently asked questions (FAQ) for your customers. These FAQs include operating hours, exchange and return policies and shipping information. It is important to keep in mind that chatbots can do more than answer simple questions; they can help with scheduling an appointment, paying a bill, and more. This way, your agents can focus their efforts on more complex tasks and customer inquiries and save time on redundant tasks such as answering simple questions.
Provide customers with self-service options
According to Nuance Enterprise, 67% of customers prefer to use self-service options instead of speaking to an organization's representative. With self-service options, you can enable customers to take matters into their own hands. Customers can find answers and step-by-step instructions to resolve problems with the help of self-service. As a result, it saves your agents time and improves your customers' satisfaction. Some of these self-service options include retrieving account information, providing shipping updates, and more. If some requests go beyond basic inquiries, chatbots can triage and correctly route web chat requests to the appropriate representative to assist.
Enable consistent customer experiences
When customers speak with live agents on different platforms, they do not always receive consistent quality service. Organizations can provide a consistent excellent customer experience with a chatbot. Organizations can maintain the chatbot's tone, voice, and context when providing customer service. A chatbot will never make spelling errors or provide inaccurate information due to the possibility of human misinterpretation.
Enhance customer service with personalization
Statista shared that 64% of businesses believe that chatbots will allow them to provide a more customized support experience for their customers. A chatbot can gather contextual information from customers before handing off the conversation to a live agent. Contextual information saves your agents time and customers from repeating themselves by sharing their previous interaction. This is especially helpful if your customers are feeling frustrated. Additionally, chatbots are becoming more intelligent as artificial intelligence and machine learning advance. Chatbots can pick up specific keywords and provide solutions to determine if the problem can be resolved before passing the interaction on to an agent.
The benefits of chatbots are not meant to suggest that they are better than human agents or replace them. In customer service, live chat agents play a significant role. While chatbots are great for simplifying tasks and reducing redundancy in workflows, human agents can handle more complex tasks that require in-depth knowledge and empathy.
What is a 'Live Chat'?
A live chat is a real-time communication channel that connects customers with a human agent via chat. These agents most likely work for the organization's customer support department and address customer inquiries and assist customers with finding solutions to their problems through chat. Almost all of us have used a live chat to communicate with a representative for our banking advice, shopping needs, and more.
According to McKinsey & Company, 52% of customers want to speak to a live agent when facing a crisis and needing a solution to a problem with a product or service. Live chat is preferred when customers need immediate support because a person can assist them in real time through a chat. With alternatives like sending an email to customer service, it is uncertain when you will get a response back. However, live chats go beyond answering immediate inquiries. Continue reading to find out how live chats can enhance your organization's customer service.
Benefits of a Live Chat
Build stronger customer relationships with a human touch
While chatbots can personalize specific interactions, some chatbots may still fall short of a live representative when it comes to delivering a personalized human response. A CGS study finds that 86% of consumers prefer to interact with a human agent and 71% of consumers would be less likely to use a brand if they knew that brand didn't have human agents available. Live chat agents can view a customer's history of interactions using customer relationship management (CRM) software.
Live agents can build customer loyalty by understanding previous interactions and offering personalized messages to each customer. Furthermore, conversations between humans are usually more authentic than automated conversations. The words of a live chat agent expressing empathy can seem more genuine than an automated apology. A live chat portrays empathy and personalized human responses, which can increase customer satisfaction.
Resolve more complex issues
Chatbots are fantastic at pulling information from an internal database to answer common questions. However, for uncommon questions or complex issues, a chatbot alone may not be sufficient. A live chat is often better for more complex queries and customers issues. No matter how complex an issue gets, agents can find ways to find a solution. Even if they do not have the answer right away, live agents can solve problems more effectively and collaborate with other agents to find the best possible solution for each customer.
Chatbots, on the other hand, aren't yet fully capable of handling complex scenarios the way that humans do. Even with the best sentiment analysis, a chatbot will never be able to empathize with a customer in the same way a human agent can. Since chatbots are trained to respond based on a specific set of keywords, it may not necessarily provide the best resolution.
Immediately respond to prospects and increase qualified leads
For many years, customers have used live chat to communicate with organizations in order to resolve issues. While this is still true, live chat can also be used as an effective tool to generate qualified leads. According to HubSpot, 90% of customers rate an "immediate" response as important or very important when they have a customer service question (HubSpot Annual State of Service in 2022). A live chat on your website allows prospects to ask questions on a product or service in real time about their needs and specific requirements.
Leads can make a faster and more informed decision if their questions are answered quickly. Instead of filling out a form, which is often a time-consuming process, organizations can instantly qualify leads by using a live chat with representatives ready to share information about your products and services.
So, which is better: Live Chat or Chatbot?
There is no clear winner when choosing between a chatbot and a live chat, as each has its unique advantages. As mentioned earlier, the human element in customer service is critical for many customers and speaking with an automated chatbot cannot always solve all problems, especially complex ones. Even so, this does not mean chatbots do not have a place in customer service— they do.
For organizations to win in customer service and deliver excellent customer experiences, chatbots and live chat should be used in tandem. In fact, they actually make each other work better together. Here's how chatbots and live chat complement each other in customer service:
Chatbots can be the first line of communication with your customers, followed by live agents.
Chatbots enable customers to receive immediate assistance with automated responses and self-serve options. However, it is important to also provide your customers with the option of escalating their concerns to a live chat agent if chatbots cannot resolve the issue. With skill-based routing, these interactions can be seamlessly transferred to an agent best qualified to answer the customer's question or concern. By getting contextual information, your agent can respond to customer's needs in a personalized manner. As a result, your agents can respond more quickly to customer inquiries and questions that may be too complex for auto-responses. Furthermore, your agents can spend less time asking customers to repeat the issues they are experiencing.
Chatbots save agents' time from mundane tasks.
Self-service chat options empower customers to fully resolve their own concerns, at their own time, without any attention from your customer support team. These self-service options include an FAQ page, community forum, or knowledge base. Ultimately, it's a win-win scenario for customers since they receive real-time answers whenever they need them. At the same time, having a chatbot in place allows agents to focus on more important tasks for your organization. If self-service solutions do not address your customers' needs, a live chat agent can be available to assist them.

Customer service is multifaceted; there is no single correct solution or tool that can guarantee excellent customer service. Chatbots and live chats have their own advantages, but when used together, they can ultimately improve overall customer service. For more customer service tips, check out the Four Pillars of Customer Service: Getting Connected, Process Orchestration, Knowledge and Insights, and Resource Management.
Check out these 6 Cool Features to Enhance Your Microsoft Teams Experience (Part 2)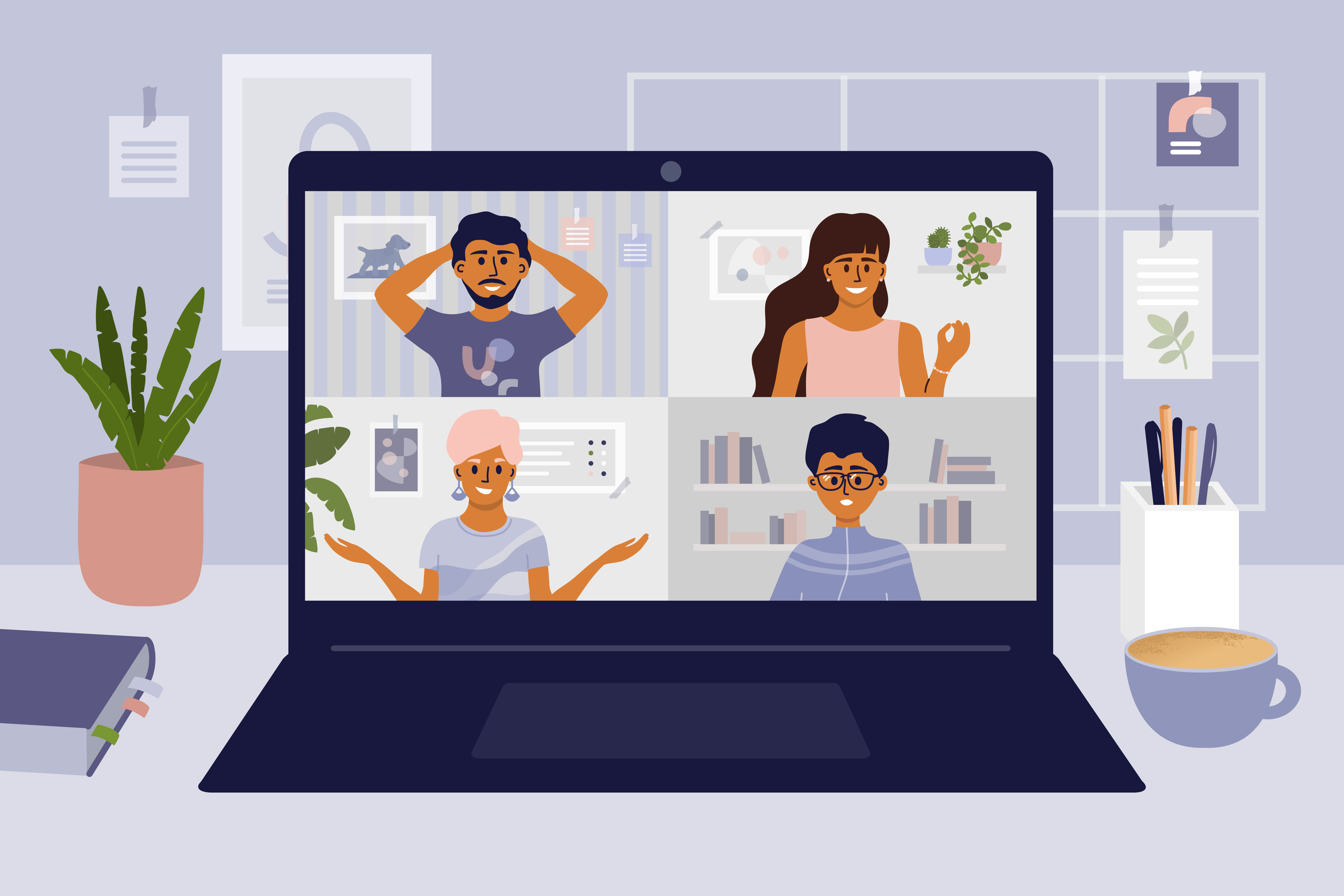 Microsoft Teams offers a variety of intuitive features to enhance collaboration and communication. Yet there are various features many Teams users are not aware of. Check out these 6 helpful features so you can further enhance your Teams experience!
The valuable role of a contact center at banking and financial institutions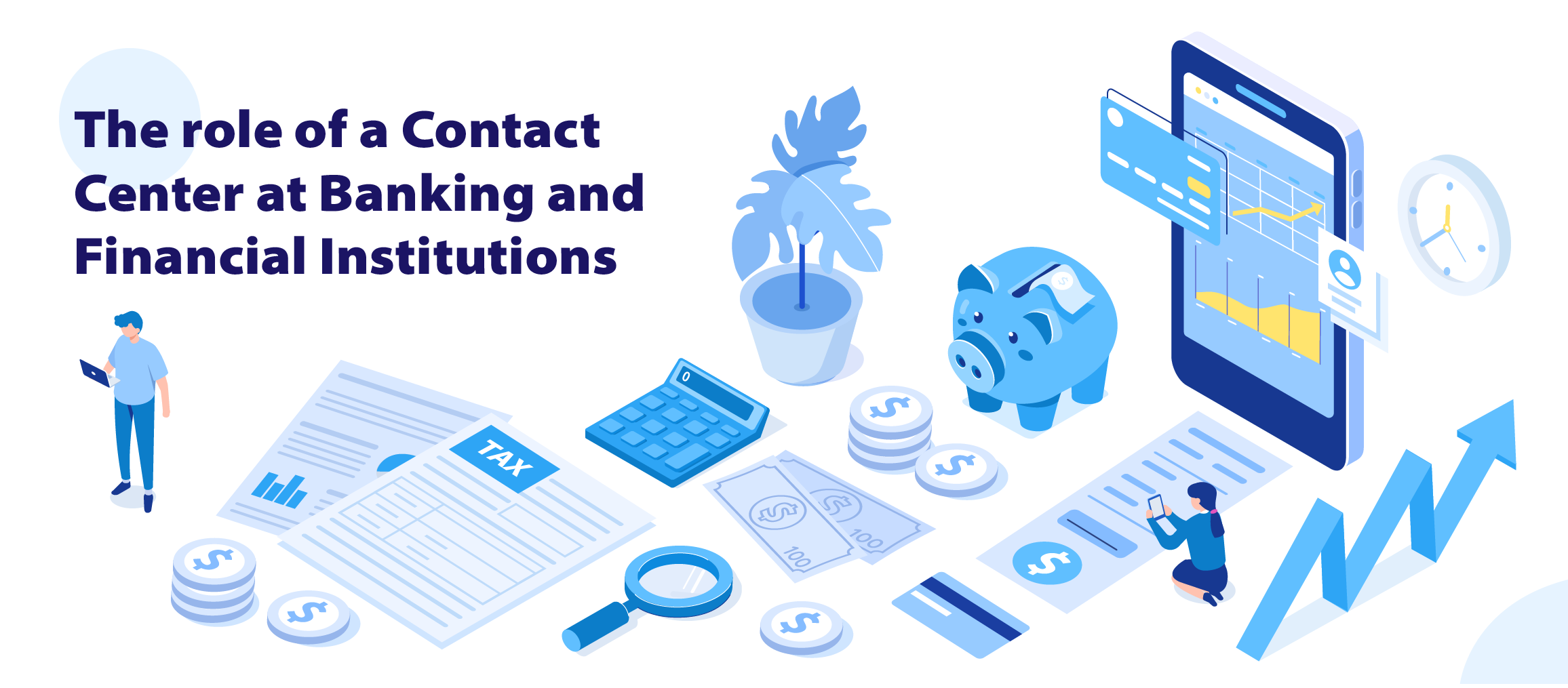 Financial institutions have been the pioneers in the adoption of technology to service their clients and provide personalized customer experiences. Providing excellent customer service helps to build customer loyalty.
Here's How ComputerTalk Outperformed Competitors in Customer Satisfaction!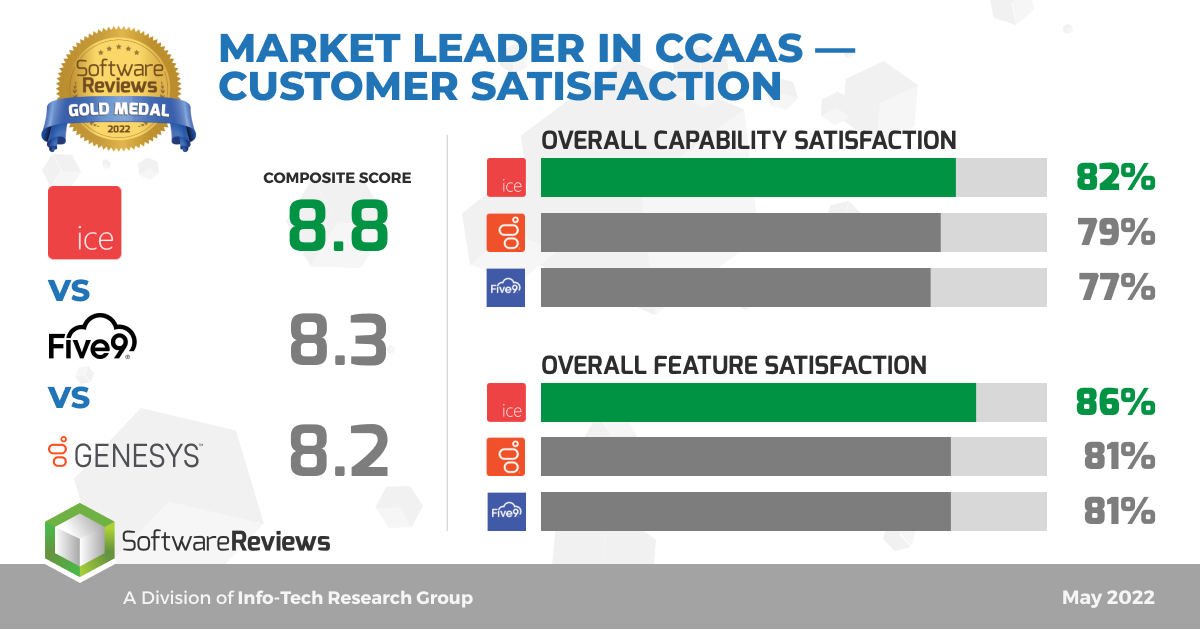 Last month, we shared on our blog that ComputerTalk's ice Contact Center achieved the highest level of customer satisfaction in Info-Tech research Group's SoftwareReviews. We outperformed competitors, like Genesys and Five9, both in capability and feature satisfaction, as well as...