10 Ways to Use a Chatbot
by Shaundalee Carvalho | Jul 23, 2021, 10:59 AM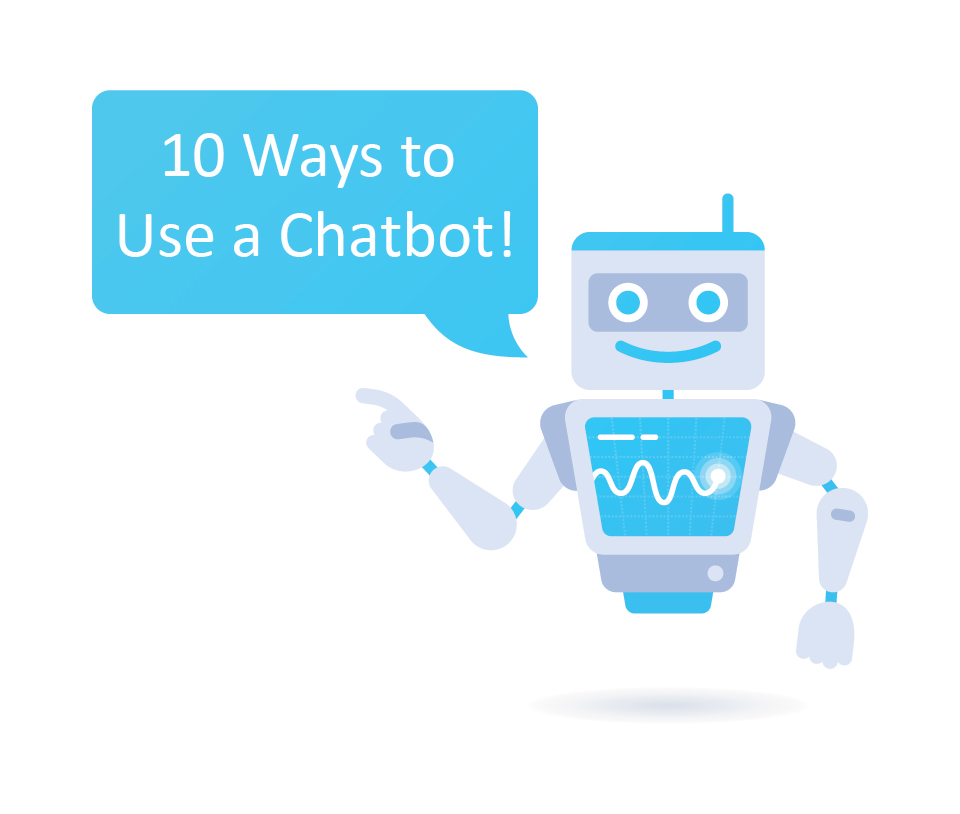 Many organizations today are realizing the value of chatbots in their contact centers. Chatbots can reduce wait times by answering questions instantly, help save agents' time for interactions that require human assistance, and provide 24/7 support, even outside of staffed operating hours. However, many people don't realize what chatbots are capable of, seeing them only as tools for answering frequently asked questions (FAQs). Chatbot uses extend far beyond FAQs! Read on to see 10 ways you can use a chatbot in your organization.
Answer FAQs – Many simple questions don't require humans to answer. Free up agents' time for more complicated inquiries by allowing a chatbot to handle questions about operating hours, product selection, company policies, and more.
Upsell – With the benefit of artificial intelligence behind them, a chatbot can offer recommendations that may interest a customer based on their previous purchases.
Book event tickets – Have a chatbot guide customers through the process of booking tickets for an event.
Take food orders – Help your customers through the process of ordering takeout by having a chatbot guide them through questions on what they want to order and details such as delivery address.
Check stock – Use a chatbot to let customers know whether or not items they're interested in are available
Provide shipping updates – Customers may inquire about the shipping status of something they ordered. Rather than taking up agents' time to look up individual orders, let a chatbot handle this routine task.
Retrieve account information – Customers may want to know details about their account, such as whether their address is up-to-date. Chatbots can retrieve this information quickly to pass back to the customer.
Make a reservation – Let your chatbot take scheduling details for reservations at restaurants or appointment-based entertainment venues.
Automate your help desk – Have a chatbot send IT support articles to employees needing help from an internal help desk.
Escalate to an agent – Sometimes, customers would rather chat with a real person than a chatbot. Fortunately, chatbots can still handle such customer's initial inquiries and connect them with an agent when requested.
This list is just the tip of the iceberg! Modern chatbots can be incredibly advanced. To learn more, check out this blog on reasons to add webchat to you contact center, or this webinar that explains how adding webchat can solve challenges for both customers and organizations.
Meet the ComputerTalk Team at Microsoft Ignite 2019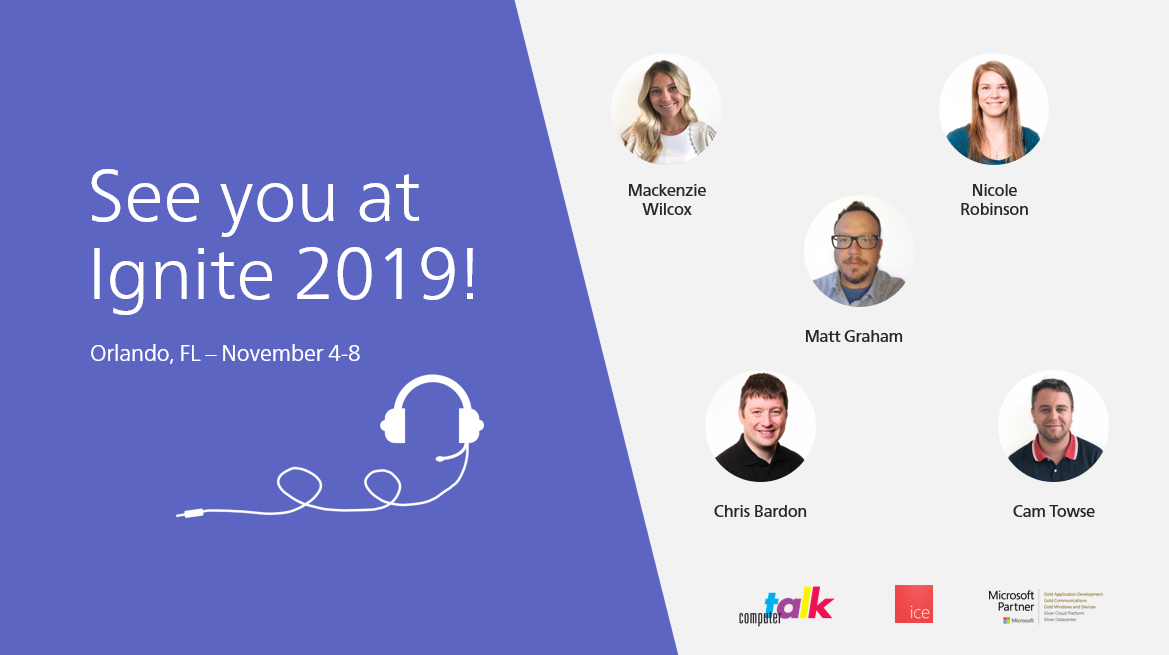 The ComputerTalk team is heading to Orlando, FL from November 4-8 for Microsoft Ignite 2019!
ice and the Connected Contact Center for Microsoft Teams Certification Program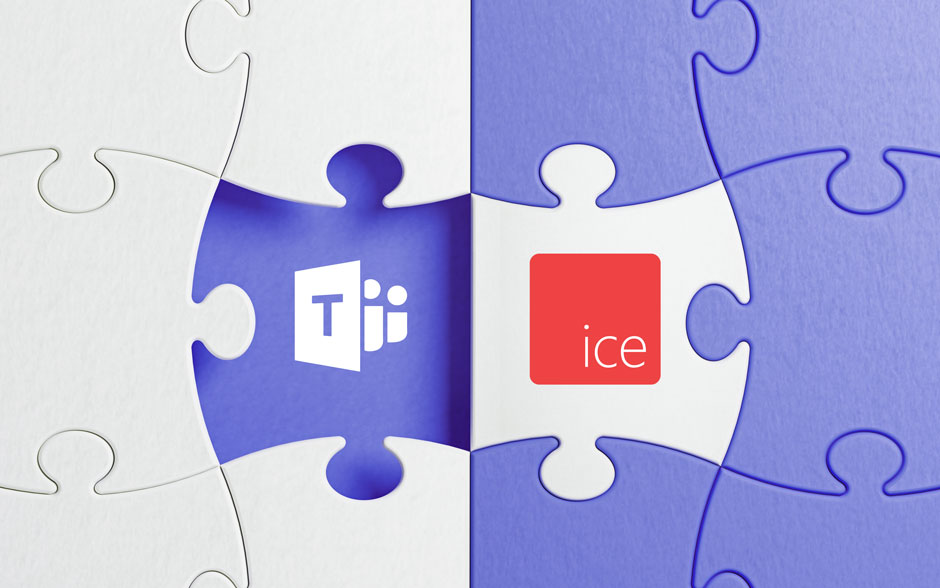 As the developer of the Teams native ice Contact Center, ComputerTalk is currently one of the first companies to go through Microsoft's Connected Contact Center for Microsoft Teams Certification Program. Among other benefits, this certification will mean that ice Contact...
ice: The Contact Center for the Microsoft 365 Platform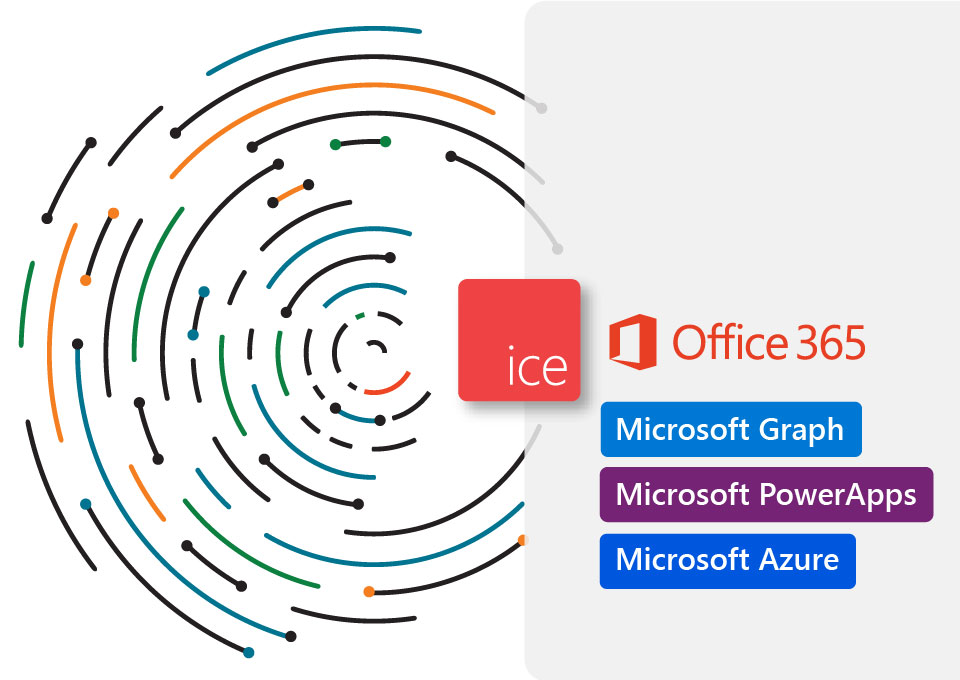 One of the strengths of ice Contact Center has always been the application integration possibilities we offer. In the 30 years we've been in the industry, we've integrated into both commercial and bespoke CRM systems, databases of various stripes, workforce...