Microsoft Ignite 2022 Review: Changes, Insights, and Looking Towards the Future
by Chris Bardon | Oct 28, 2022, 01:06 PM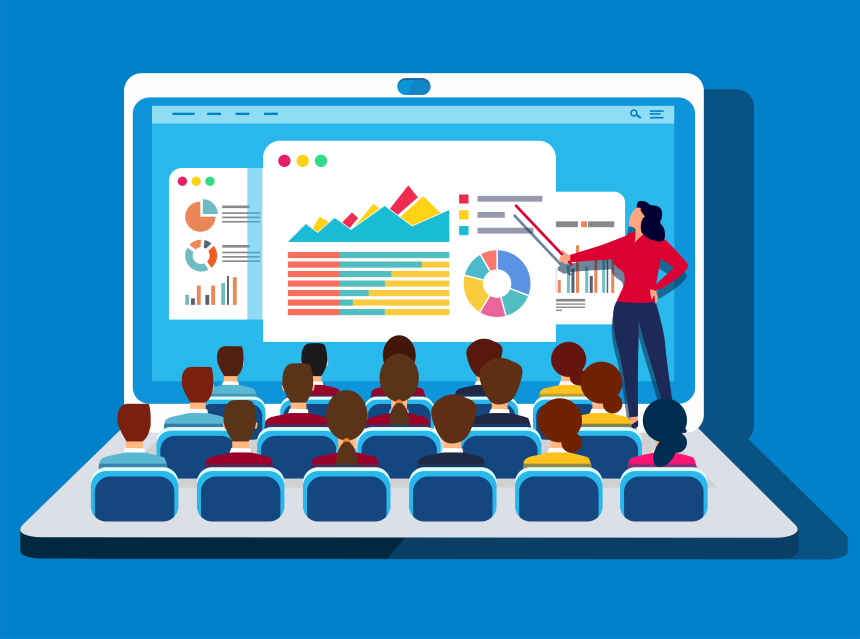 As someone who has been going to in-person Microsoft conferences for 15 years, the last couple of years have been a real change in routine. There was always a regular cadence of two or three events a year, typically Build in the spring and Ignite in the fall.
These events were always great opportunities to meet new product experts, reconnect with existing experts, talk to partners and competitors, get questions answered, learn about the Microsoft and industry roadmaps, and dedicate some time to thinking about what's next and how ComputerTalk can leverage and react to it. Below, I talk about how the event has changed, the reduction in Microsoft presence, and the cool things I learned this year.
A Change from Traditional Events
The move to digital meant that the character of these conferences changed a lot. There was still something called "Ignite", but instead of being a 30,000-person week-long gathering of the minds, it was a live stream or two and a set of on-demand videos. There was still some good content, but what was really missing was the connections and conversations that made these events worth going to in person.
Often the most useful things that I'd get out of a conference would be a conversation with a speaker after a session, meeting a product expert at one of the many Microsoft booths, or talking roadmap at an after-hours event over beers. So, when Ignite 2022 opened a "signature in-person event" in Seattle, I registered, excited to make up for lost time and see where things were at in 2022.
This was obviously an experimental year for Ignite. The Seattle convention center, which has been the Build venue for the last few years, only had a few areas booked off for Microsoft. The Hub area had the most attention through the week, with the large space (maybe 1/4 of the size of the Ignite 2019 expo hall) divided into four colored quadrants. Each quadrant had a theater space, lounge/ask the experts space, and a series of connection pods that each fit maybe 20 people.
There was also a marketplace area (where there were tables set up for meals), and a couple of rooms for larger breakouts, one with a developer track, and one with an IT pro track. There was also a limited sponsor presence this year, with conference sponsors having rooms in the lower levels of 800 Pike for what felt more like scheduled appointments/demos than spontaneous interactions.
From the very beginning of the conference, everyone there in person was encouraged to "take advantage of the digital venue", which meant using the conference wifi and a personal device to watch a recorded session. Having invested time and money to come to Seattle, this seemed a little counterproductive, so instead I opted to spend most of my time in the hub area.
Reduced Microsoft Expert Presence
Another thing that was missing at this year's event was a large Microsoft expert presence. In previous years, there would be a large area of the expo hall dedicated to Microsoft product groups, where there would be experts from different product areas all week to answer questions about their technology, or to whiteboard a solution to a question. While it wasn't guaranteed that the person you wanted to talk to would be there when you stopped by, there would at least be someone who could say "you should talk to X about that, and they're going to be back in a couple of hours".
Ask the Expert Quadrants
With this space missing, the new strategy was to have scheduled "ask the experts" times in each quadrant of the hub, where the intent was to have Microsoft experts in particular product areas around at specific times. In theory, this sounds like it would be a good replacement, but in practice, it didn't seem to work.
First off, it wasn't obvious who was an expert, and who was an attendee just hanging around the area watching something on their phone. While it's true that not every expert works for Microsoft (I answered more than a few questions people had this week), part of the reason I was there was to put some faces to names and find the names of people who were now in charge of different features.
Just for a few examples, I couldn't find anyone who could speak with any authority about the Nuance contact center technologies, Azure Stack, Azure Communication Services, or the Teams Graph calling APIs. I'm used to having esoteric interests and questions and used to having to find specific people to talk to about them. But every other year I've been able to find the right people and have made some great connections with the product groups this way.
Unfortunately, many people at Microsoft shift roles regularly, so often, just as you're getting a great rapport with someone and helping them understand what you're trying to accomplish, they'll move to a different team and the process will start over.
Evening Sessions
Even at the evening sessions, where the conference agenda promised Microsoft experts and discussions about specific topics, I saw very few Microsoft employees. I spent Thursday evening hanging around the tables that were dedicated to Teams, and I don't think I saw a single Microsoft Product Group person stop by, even though there were many attendees who wanted to talk about Teams.
I'm not sure whether the lack of Microsoft experts at these events was deliberate, or just a function of being an early evening obligation for people that are in "home mode" and not "travel mode", but it was certainly noticeable at this year's Ignite.
Smaller Conference, Same Great Content
Besides limited Microsoft presence, this year's Ignite was just smaller overall. Fewer days, and fewer attendees meant fewer events where those important connections could be made. Say what you will about the large Ignite events, but that was the one event that everyone seemed to go to. Partners, customers, vendors, competitors – there were chances to meet with all of them at Ignite. It might be the one time a year that everyone was in the same place, and you could usually count on running into at least a few familiar faces.
All the logistics of the conference aside though, the content was still there, and there were some interesting developments that are worth paying attention to. 6 items that stood out to me were:
1. Microsoft Places
Microsoft Places seems like a neat concept. Once we started bringing people back into the office, I wondered why Teams had never gotten around to adding location to presence (another thing SFB had that Teams didn't). There was no "Microsoft-Native" way to reflect location (other than the office location in AD, which wasn't really meant to be dynamic).
I spent some time trying to figure out a better solution (that wouldn't involve me writing a whole new application) for tracking where people would be, other than the shared "in-office" calendar we ended up using.
Microsoft Places seems to be the way to address location planning going forward, with things like meeting RSVPs being location-specific and coordinating days in a shared location.
From a contact center standpoint, I'm already wondering how this can be used to tie in with Workforce Management platforms, or whether the information about working location could be used in an ACD or self-organizing contact center Team, assuming that location information (detected or declared) makes it into Graph.
2. New Premium Teams Features
There were a bunch of new features shown for Teams that are going to be bundled into a Teams Premium SKU, which builds on top of the existing E-CALs. There was an attempt at this a couple of years ago with some of the Graph APIs, which went away pretty quickly, but this seems to be its return.
There are some features in here that seem to be very high value if they work well, especially the meeting transcript summarization and action item identification. This was demoed at Build a few years back and is finally coming to fruition.
All the services that these features use appear to be the standard AI services, so things like conversation summarization and task identification should be possible as consumption-based AI services as well as within Teams. This points to improvements like conversational summarization being expanded to longer conversations, which means that other services (like ice Contact Center) should be able to leverage these enhanced capabilities.
This is definitely something to watch for, both inside and outside of Teams, and I'm looking at what we might be able to leverage, especially if we can consume some of these services that Teams users are already paying for as an application.
3. Teams Phone Mobile
Teams Phone Mobile is the new name for Operator Connect mobile, but from what I understand, other than expanded availability, the service is the same. I did finally get a clear answer on how the service works, and it's not actually dependent on the carrier to fork a call. It happens at the Microsoft end and is configurable by a Teams user. This means that in Teams, a user could select to have calls simultaneous ring the mobile number immediately, or after presenting on Teams.
For cases where users want a single reach number, this is useful. It also brings Microsoft closer to the mobility space by having billing and number acquisition integrated into the Teams admin portal. It will be very interesting to see what the adoption is like. Rogers was one of the first carriers to start offering the service, and it's good to see a Canadian carrier at the forefront of something new like this.
Looking at how this impacts ice, the good news is that things will continue to work with ice and Direct Routing regardless of whether the number is Operator Connect, Teams Phone Mobile, or Calling Plan. ice will still be able to reach a mobile user on Teams and will still be able to fall back to the mobile carrier on the same number in the event of a Direct Routing outage.
4. Microsoft Digital Contact Center Platform
The Microsoft Digital Contact Center Platform still appears to be a reasonably vague proposition. From what I can tell, many of the Nuance technologies are being bundled together to create something closer to Google's Contact Center AI platform than an actual standalone contact center product. At this point, it sounds like nothing has been finalized on how the Nuance and Microsoft Cognitive technologies will be merged, but the odds are reasonably good that this will happen at some point.
Nuance Gatekeeper is particularly exciting, since this voice biometrics solution seems far more capable than the Azure speaker verification and identification services, especially in the contact center space. The Dynamics features using Azure Communication Services also play into this strategy for Microsoft, and I think that for Dynamics-centric users that have limited contact center requirements, this may still make sense. Although, the intersection of Dynamics partners that also know about implementing contact centers still seems quite small (at least based on the Dynamics people I talked to at Ignite).
All of this starts a conversation about what to expect from a modern contact center, and I think it validates some of the investments we're making in our own Azure Communication Services endpoints, strengthening investments in features like conversational AI and neural text-to-speech in our professional services toolkit, and working on more advanced speech and text analytics capabilities.
5. Low Code/No Code Technologies
Low code/no code technologies continue to be a huge source of investments, and in some ways are getting more attention than the pro code tools and users. This may be understandable, since there are certainly more people who will use low code tools than load up Visual Studio. Features like being able to create power apps forms from a paper sketch or define automation flows using natural language are very powerful demos and could help jumpstart a lot of projects (assuming those demos become reality).
The real utility of platforms like this will be based on how well they transition from the AI generated starting point to a user customizing what the AI generates. Some of this may come from another demo that was shown in the keynote, where the OpenAI Codex code generation model was able to iterate on a problem and generate more and more refined solutions.
Having worked on the design of iceWorkflow Designer, it has been interesting to look at what others are bringing to the low code space and think of ways that we can improve on what we have with iceWorkflow Designer, with things like automation of repetitive tasks and automatic modification of call flows based on natural language.
6. Dev Box
Visual Studio is doing some cool things with Dev Box. From what I gathered, Dev Box is essentially a VM on demand from a configured image but tailored to developer needs. It's not quite as simple as Codespaces (yet), but I did find out the Office team was creating new Dev Box images as part of an Azure DevOps pipeline at certain milestones.
This "environment on demand" concept is interesting for the way we build ice, since adapting something like this would allow us to create consistent environments for any version with a single click. It's something I'm definitely going to try to spend some time with. There are also some cool tricks that I learned from an ask the experts session around things like dev tunnels and configuring Visual Studio based on a repo that might make the Engineering team's life easier.
So, in closing, Ignite 2022 in Seattle was still a worthwhile learning experience for me, and a good check-in of where Microsoft sees the industry, but the event didn't live up to what they've done in the past. Hopefully my and other attendees' feedback gets considered, and we have a much larger event next year. The placeholder for Nov 15-16, 2023 isn't promising, but then again, plans have changed before (2016 was supposed to be back in Chicago, but moved to Atlanta), so things could change for next year.
For more industry news and insights, check out our blog at computer-talk.com/blogs.
Slice of ice Recap: Expanding your Contact Center with iceChat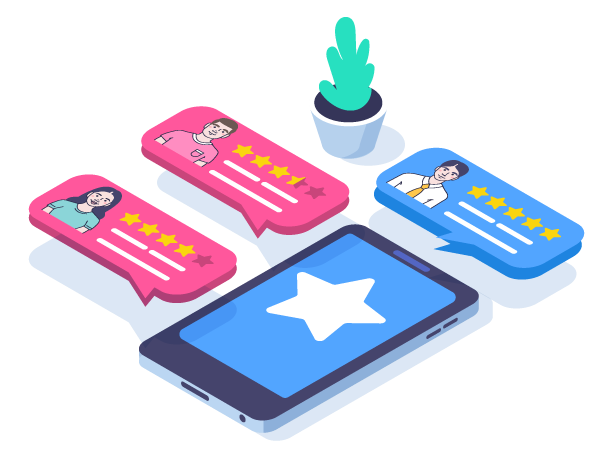 On Wednesday, June 16th, ComputerTalk presented our latest Slice of ice webinar, Expanding your Contact Center with iceChat. During this session, our Training Specialist, Kathika Uthayakumar, discussed challenges faced by organizations and customers, how iceChat works, how it can help...
Slice of ice recap: Troubleshooting ice (Part 1)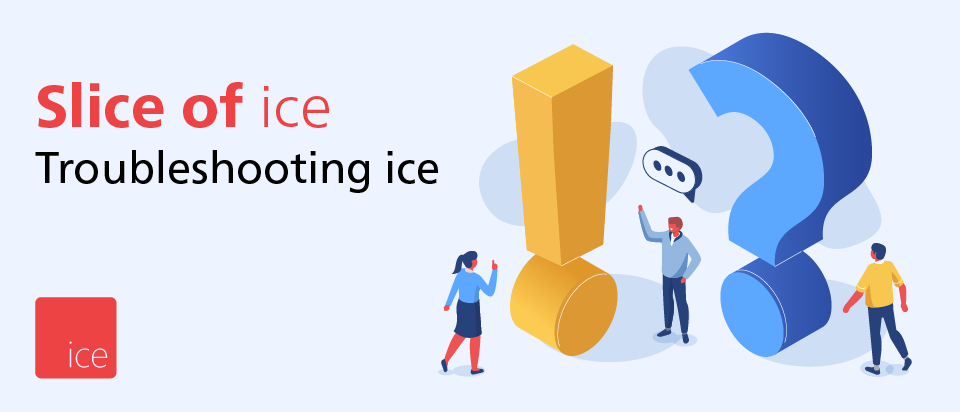 On Wednesday, August 19th, ComputerTalk hosted the first official session in its newly renamed webinar series, Slice of ice (formerly Lunch & Learn). The topic was Troubleshooting ice.