6 Ways to Support Your Contact Center Employees Working from Home
by Shaundalee Carvalho | Nov 11, 2021, 10:01 AM Recreate the Office Environment, Skip the Commute
When the COVID-19 pandemic began, many employees around the world transitioned to working from home to help prevent the spread of the virus. While it may have seemed like a temporary change in the early days of the pandemic, it has become clear over the last year and a half that, for many organizations, remote work is here to stay. Even where vaccination rates are high, many organizations continue to operate with fully remote or hybrid models. As a result, employers are wondering how best to support remote employees who they no longer interact with in the same way they used to. Read on to learn 6 ways that you can take advantage of contact center technology to support your agents working from home.
Use screen monitoring tools for training – Starting a new job can be challenging. This is especially true when the new job is remote, and your supervisor can't sit beside you to walk you through tasks on your screen and answer questions during training. Fortunately, contact centers with call and screen recording allow supervisors to listen in on agents' calls and view their screens in real time to guide them through tasks as if they are in the same physical location.
Try a Teams whiteboard – Whether you're jotting down ideas in a team brainstorming session or sketching out a diagram to better explain a complicated concept, whiteboards have always been great tools for in-person collaboration. Fortunately, physical separation doesn't mean the end of whiteboard collaboration. With a built-in virtual whiteboard for each Teams call, you can use a whiteboard the same way from anywhere (but without inevitably getting marker all over your hands).
Schedule virtual socials – When employees are physically separate, it can be difficult to build and foster the connections that naturally arise from close proximity to each other. Scheduling social video calls can help them form those connections that are no longer being developed in the lunchroom or between side-by-side desks.
Use evaluation tools to provide feedback and motivate agents – It can be tough to stay motivated when working from home. Similarly, it can be tough to accurately assess your performance, especially without being surrounded by your peers. Fortunately, supervisors can use contact centers' built-in evaluation tools to let agents know where they're excelling and where they may need to improve. Supervisors can also use monitoring tools to bring attention to overall areas of concern by tracking queue statistics in real time. To further motivate agents, you can even add a gamification element by implementing a friendly competition and rewarding top performing teams or individuals.




Create a Teams channel dedicated to fun stuff – Microsoft Teams is an excellent tool for collaboration at work. But it doesn't have to be about work all the time. Creating a separate channel just for fun gives agents space to bond by sharing their favorite jokes, TV show recommendations, and more.
Schedule regular team check-ins – Physical proximity naturally leads to team members supporting and learning from each other. An agent can offer advice or technical know-how when their desk neighbor turns to chat about a frustration they're experiencing; agents can cheer each other on when something exciting happens; or they may notice and provide emotional support when a co-worker is having a bad day. This support may not come as naturally when team members don't see each other face-to-face. Scheduling regular team video calls gives everyone a chance to check-in, help out, and learn from each other. For more information on supporting agents working from home, read how you can reduce agent churn in the era of remote workers.
Lunch and Learn: Supporting Remote Workers with ice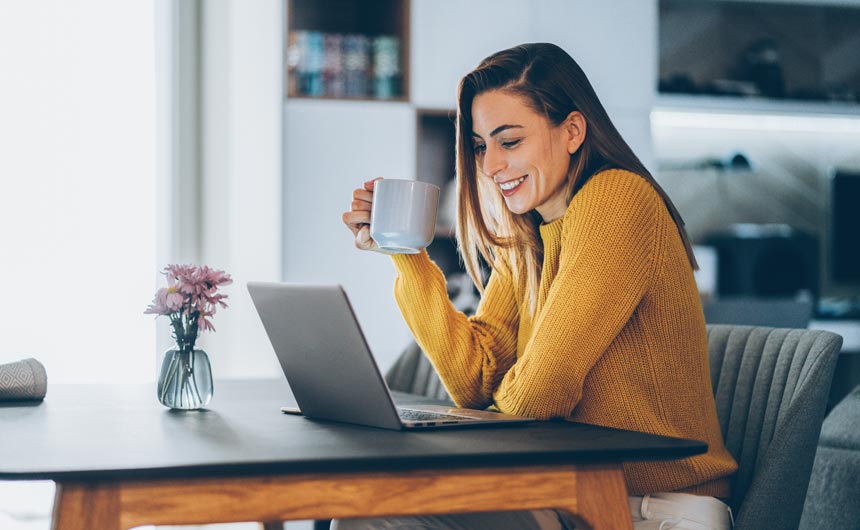 On Wednesday, April 22nd, ComputerTalk hosted the first of its series of COVID-19 related Lunch and Learn webinars. The topic was Supporting Remote Workers with ice.
The Four Pillars of Customer Service: Resource Management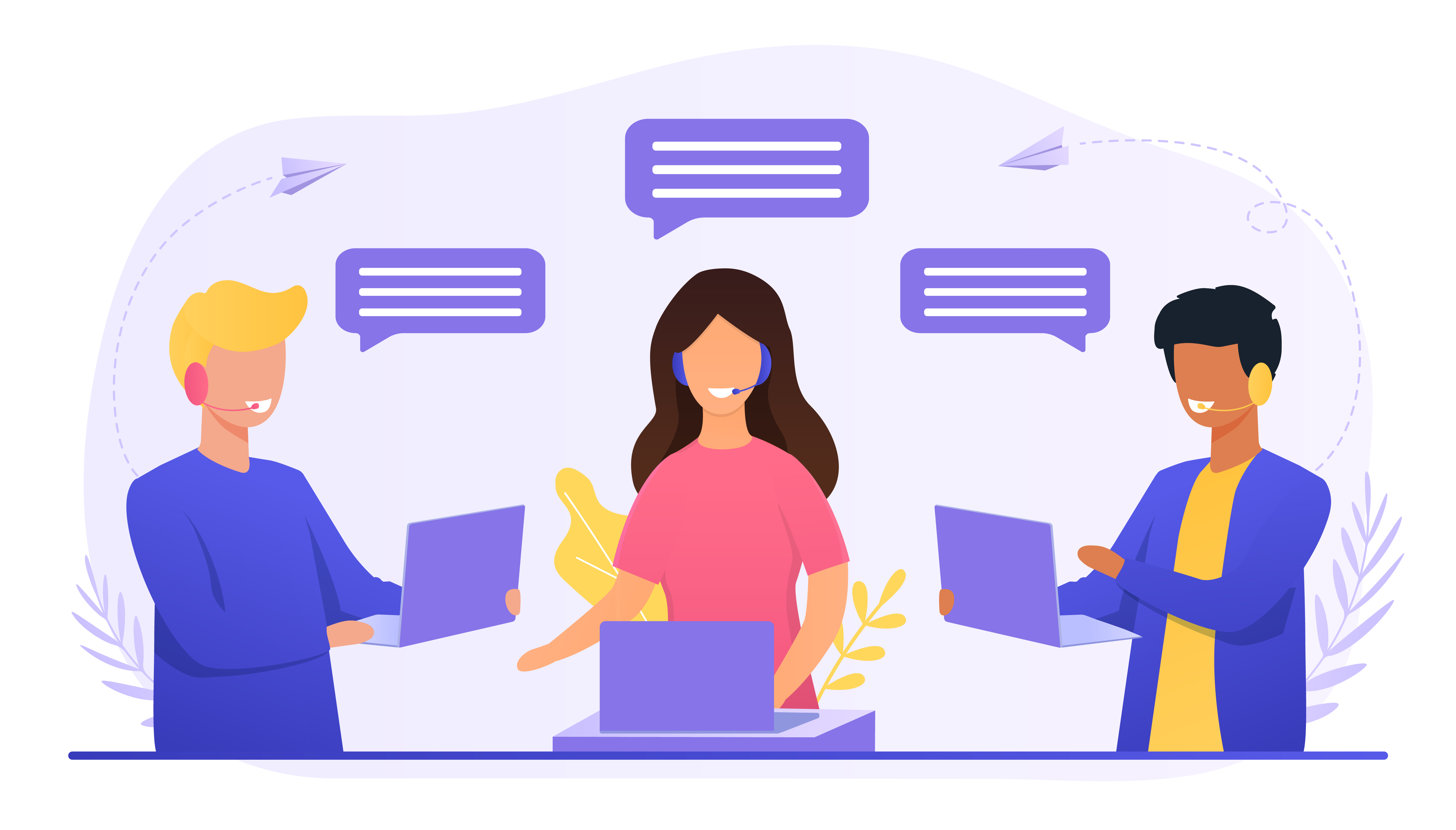 Oftentimes, we hear organizations emphasizing the importance of customer experience. While the customer experience plays a dominant role for organizations, the employee experience usually gets overlooked.
Here's How ComputerTalk Outperformed Competitors in Customer Satisfaction!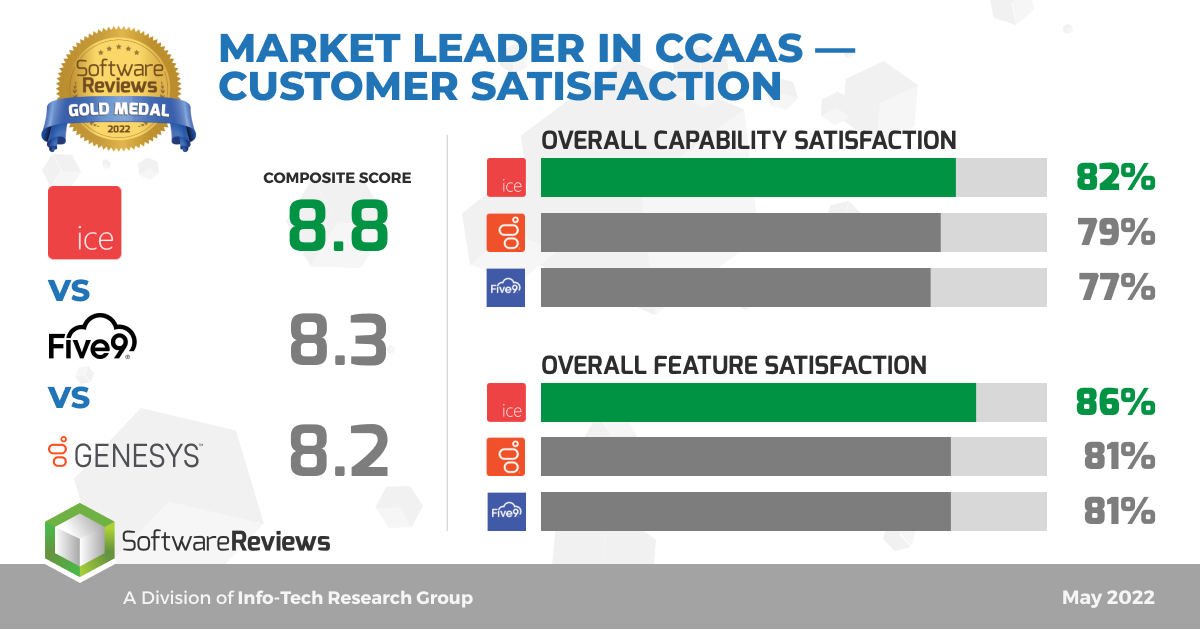 Last month, we shared on our blog that ComputerTalk's ice Contact Center achieved the highest level of customer satisfaction in Info-Tech research Group's SoftwareReviews. We outperformed competitors, like Genesys and Five9, both in capability and feature satisfaction, as well as...