Teams Auto Attendant and Call Queues vs. Teams Certified Contact Center
by Shaundalee Carvalho | Aug 15, 2022, 04:20 PM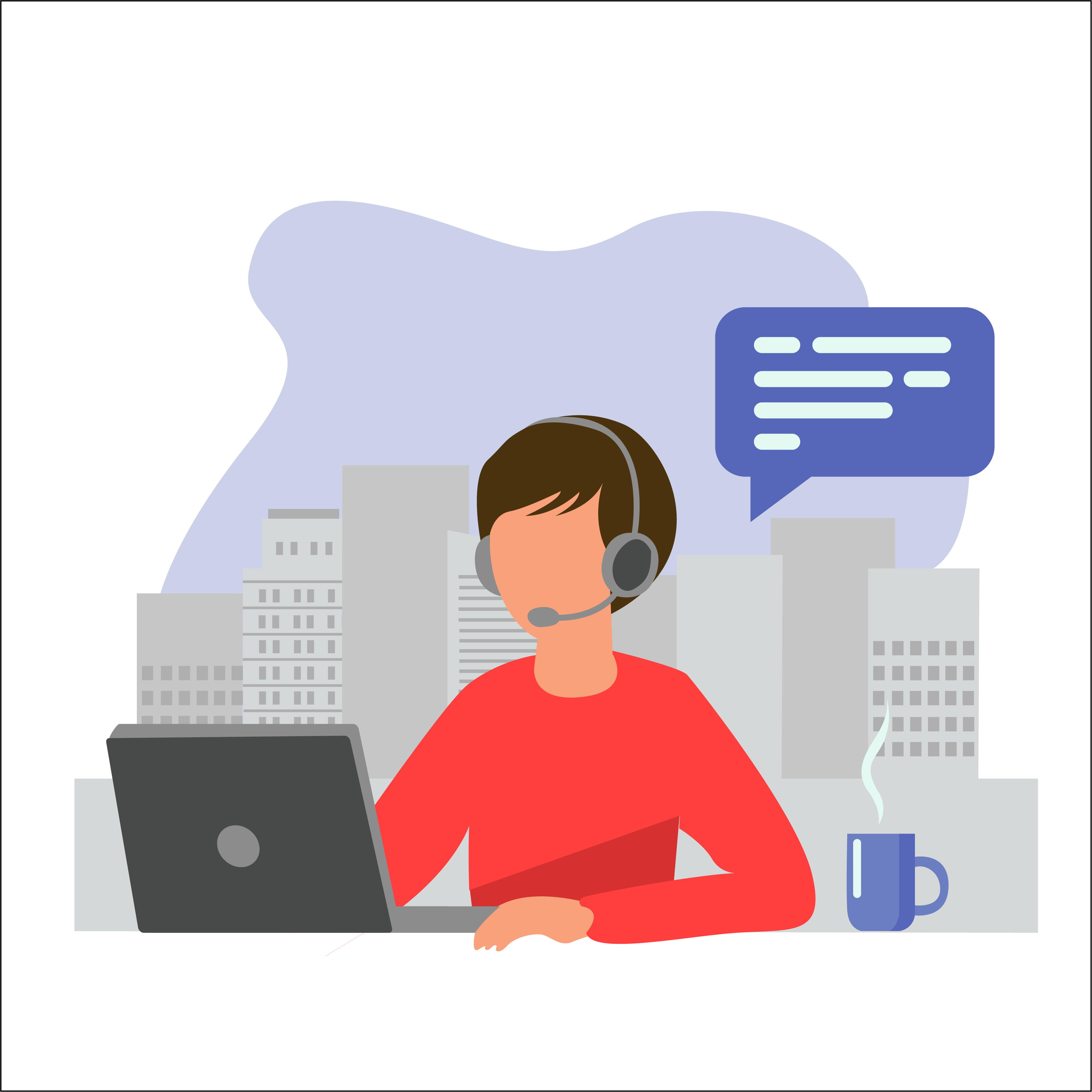 You probably know what Microsoft Teams is and you've likely used it for internal communication within your organization. But if you're reading this now, you might be wondering about its capabilities and limitations for external communication, particularly in a customer service queuing context. You may be part of a small to medium-sized business with needs that are starting to outgrow your current system of handling external communication. And you may be wondering if you'll need to implement a full contact center or if using Teams' capabilities alone will be sufficient. This blog can help you answer that question. Read on to learn the similarities and differences between Teams Auto Attendant with Call Queues and a full contact center.
What are Teams Auto Attendant and Call Queues?
If you're considering using Microsoft Teams for queuing calls, it's important to know what features are and aren't available.
Auto Attendant
An Auto Attendant uses a caller's input to provided menu options to direct the caller to the appropriate person or department they need to reach. Different menu options can direct callers to specific people, call queues, or voicemail. Menu prompts can be uploaded as recorded audio files or can be system-generated using text-to-speech. Callers can navigate the menu using their phone keypad or voice commands to speech recognition software.
Depending on what is configured, an auto attendant may allow callers to search the organization's directory by name or extension. Similarly, different configurations may allow callers to reach the auto attendant through a direct phone number or a redirection from another auto attendant or call queue.
Call Queues
Call Queues are like a virtual waiting room for callers trying to reach your organization. When the caller reaches out, they wait on hold while their call is routed to an agent in the queue. Call queues can be used any time an organization's number of calls exceeds their capacity. This is often helpful for sales and service functions. Call queues can also be used to apply specific routing rules in cases where total callers or total wait time exceeds a specified limit. In these cases, calls could be routed to specific people, voicemail, other call queues, or auto attendants.

How Are They Similar to a Contact Center?
While the combination of Teams Auto Attendant and Call Queues is not exactly a true contact center on its own, it provides some of the same functionality and can be used in place of a contact center in certain cases.
Call Routing and Queuing
One of the most basic functions of a contact center is to route calls to the agents best suited to handle them and hold those calls in queue until an agent is available to take them. Together, Teams Auto Attendant and Call Queues can do the same.
After-Hours and Holiday Treatment
In a contact center, calls can be routed differently outside of business hours, such as during evenings and holidays. This means that, instead of waiting in a queue for an agent that won't be available until the next day, callers may be directed to leave a voicemail. While Teams call queues themselves do not have separate off-hours routing, auto attendants can. It is therefore recommended that organizations do not assign a phone number directly to a call queue (but rather to an auto attendant) unless the queue is staffed 24/7.
Outbound Dialing
Whether you're using Teams Auto Attendant and Call Queues or a traditional contact center, you can make outbound calls in addition to receiving inbound calls.
Multilingual Support
Like a true contact center, Teams Auto Attendant and Call Queues can be configured to provide service in multiple languages. To do this, separate auto attendants and call queues need to be created for each language your organization wants to support.
How Are They Different?
While it's clear that Teams Auto Attendant and Call Queues can provide some of the same basic functionality as a contact center, they certainly have their differences as well. A true contact center has capabilities that go beyond what Teams features can do on their own.
Advanced Routing and Queuing Features
While Teams has a few different options for routing calls to agents, a true contact center has even more. Teams call queues can ring agents according to any of the following methods: serial routing, which rings agents in a specified order; Round robin, which balances routing equally between agents; or longest idle, which rings the agent who has been idle the longest. Teams can also take into account an agent's presence, ringing them only if they are available.
A full contact center offers these options and more. With a contact center, calls can also be routed according to agent skill level or queue priority. Additional information can also be provided to callers, such as their position in queue or estimated wait time.
Multimedia Queuing
With Teams Auto Attendant and Call Queues, voice calls can be routed to agents for handling. However, omnichannel contact centers take this a step further by also providing advanced routing for other modalities such as emails, IMs, SMS text messages, social media messages, and more. Teams alone does not offer this option.
Reporting
Teams Auto Attendant and Call Queues do not provide real-time or historical reporting on interactions by default. Contact centers, on the other hand, do provide these reports. Reports can be used to guide strategic decision-making for the future, so Teams Auto Attendant and Call Queues are not ideal for an organization that places heavy emphasis on its future contact center strategy.
CRM Integration and Screen Pop
While Teams has features available to route calls like a contact center, it lacks advanced contact center integrations such as those with Customer Relationship Management (CRM) software. A CRM integration enables auto-population of call details in the CRM, screen pops of relevant information like context about the caller, and special routing rules based on CRM information.
Advanced User Features
Unlike Teams Auto Attendant and Call Queues, contact centers provide advanced user features like canned responses that allow you to quickly send pre-written greetings or answers to common questions; post-call wrap-up time for taking notes or other wrap-up actions; Not Ready Reasons for easily making yourself unavailable for new calls when you're taking a break; line of business and resolution codes for classifying interactions for future reporting; and more.
Supervisor Features
Contact centers also provide supervisor features that Teams Auto Attendant and Call Queues do not have. A contact center allows supervisors to silent monitor, screen monitor, coach, or barge-in on agent calls, which is especially helpful for training and supporting new agents.
Real-Time Monitoring
Unlike Teams Auto Attendant and Call Queues, contact centers offer real-time dashboards that show key performance indicators (KPIs). These data can help keep the contact center on track by ensuring that any issues are dealt with immediately as they arise.
Surveys
Beyond basic interaction handling, contact centers may have additional modules that can be added on to further enhance customer experiences. One such module is a survey module, which can send multimedia post-interaction surveys to get feedback from people on their experience with the contact center.
Self-Serve Options
A contact center can provide customers with self-service options through Interactive Voice Response (IVR) and chatbots. These tools allow customers to do routine tasks or receive answers to frequently asked questions without agent assistance.
Evaluations
Unlike Teams Auto Attendant and Call Queues, a contact center provides tools to evaluate agents on their interaction handling skills. This helps them to improve their work and ultimately improve customer service.
Other Advanced Features and Integrations
With the right contact center vendor, there is plenty more that a contact center can do. From workforce management integrations to integrations with homegrown software, a contact center vendor can help you configure exactly what you need in your organization.
Teams Only vs. Contact Center
When it comes to the decision between using Teams Auto Attendant and Call Queues or using a full contact center, there are good reasons to use either. Both serve the same main purpose and provide the same basic functionality. The difference lies in the abundance of extra features and capabilities that can be found in a contact center. The best choice for your organization will depend on factors like size, complexity, modalities desired, and interaction volume.
Teams Auto Attendant and Call Queues can be a great option for organizations with few and/or very simple call flows, no multi-media interactions, and no need for recording, reporting, or real-time monitoring. This is often a good choice for occasionally reaching subject matter experts on specific topics, rather than for a department that expects to be handling regular interactions on a full-time basis.
If your department or organization has more complex call flows, multimedia interactions, a desire for advanced reporting capabilities or other software that you would like to integrate, you will need to go beyond Teams Auto Attendant and Call Queues and implement a full contact center.
Microsoft Teams Certified Contact Center
If your organization is already using Teams and/or other Microsoft technologies, you might be hesitant to step outside the world of Teams. If this is the case, or even if you just want to make sure you get a guaranteed great solution, considering implementing a Microsoft Teams Certified Contact Center. This certification is given to Microsoft's partners in the contact center space who have undergone rigorous testing and proven their solution. It means that the certified solution is compatible with Microsoft Teams and is a reliable, high-quality solution that organizations can trust.
For more tips on implementing a contact center, check out 7 Things to Consider When You're Choosing Your Next Contact Center Solution.
What are the Differences Between a Call Center and a Contact Center?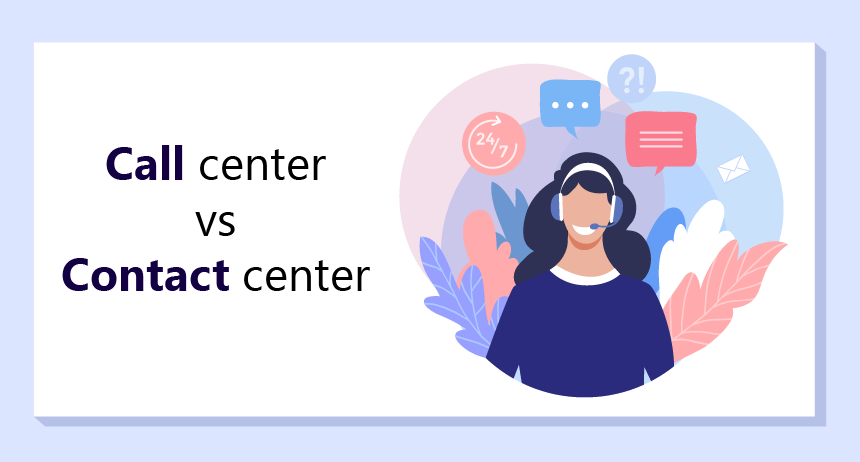 The terms call center and contact center are commonly thrown around in the industry. But what are the actual differences between the two?
The Ultimate Duo: Everything You Need to Know About Enhancing Your Customer Service with a Chatbot or Live Chat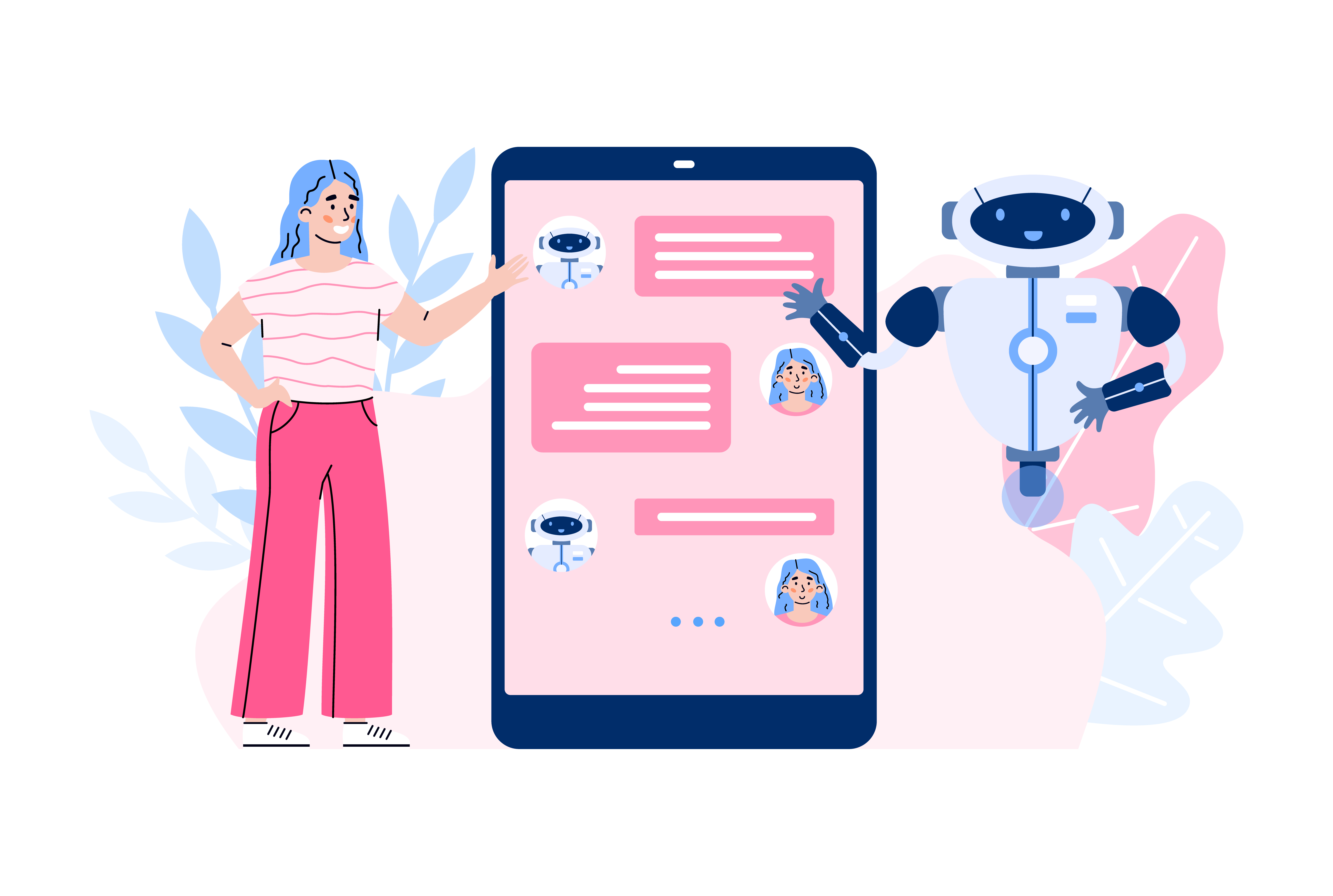 To maximize the benefits of Chatbot and Live Chats to achieve your overall customer service goals, you need to understand what they are and each of their benefits.
ComputerTalk is Sponsoring Surrey Hospitals Foundation's Good Health Telethon and Radiothon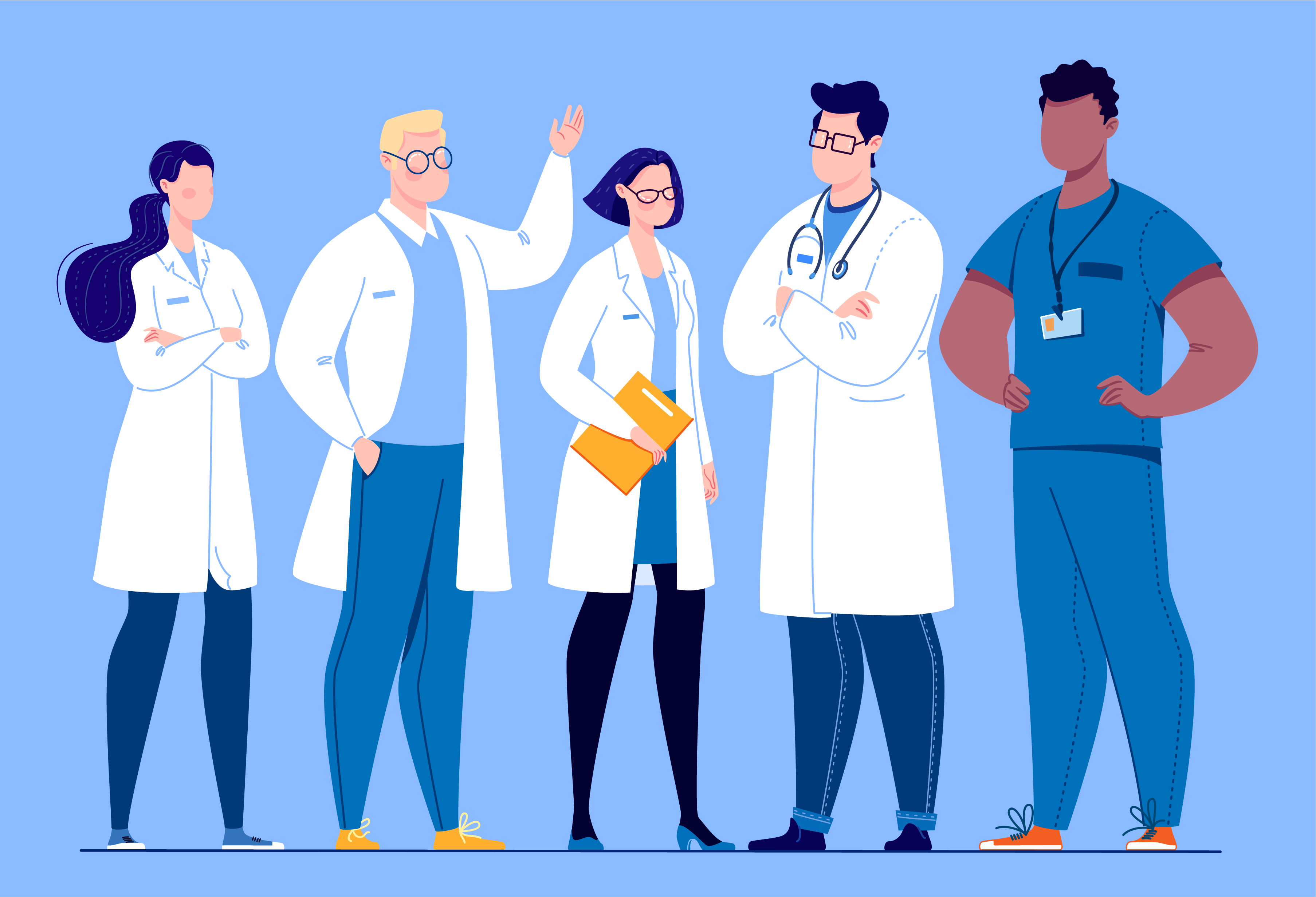 ComputerTalk is pleased to announce that we will be sponsoring Surrey Hospitals Foundation's 2022 Good Health Telethon and Radiothon on Saturday, October 22nd.