3 Ways to Improve Efficiency in Your Contact Center
by Shaundalee Carvalho | Sep 14, 2022, 01:00 PM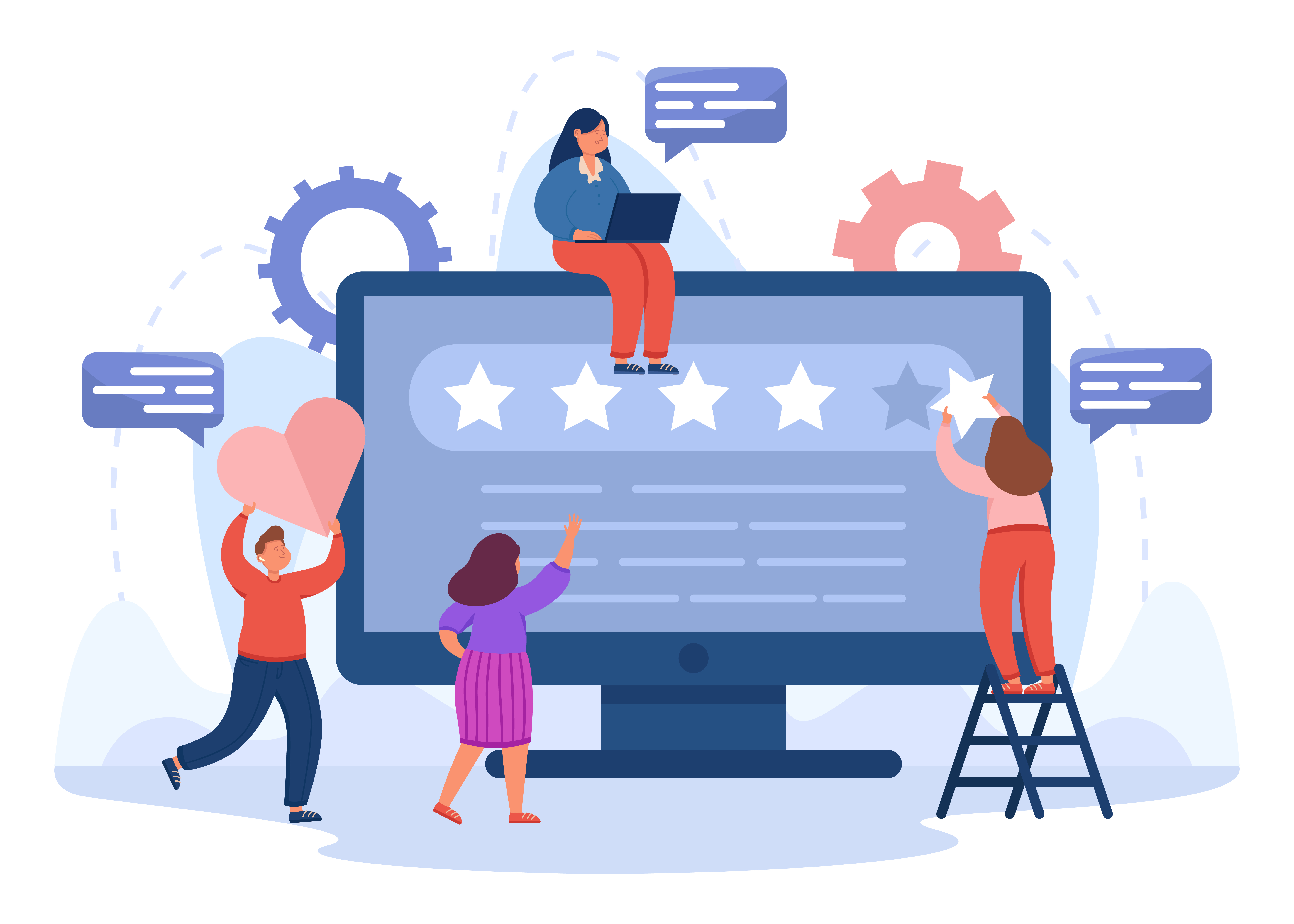 Suppose an organization had unlimited resources. They would be able to hire as many contact center agents as they needed to ensure that no customers ever had to deal with long wait times or poor service. Unfortunately, such organizations don't exist. All organizations face resource constraints. Therefore, they need to optimize the use of the resources they have. The following 3 improvements can drastically improve an organization's efficiencies, decreasing customer wait times and improving service. Read on to find out how you can implement these efficiencies in your organization.
1. CRM Integration
Integrating your CRM with your contact center is one of the best ways to increase efficiency. CRM integrations can provide screen pops to agents with relevant information, such as previous contact history, as soon as a call comes in. This allows agents to spend less time asking identification questions and more time providing the service and attention that callers need.
CRM integrations also allow agents to spend less time in Wrap-up state after a call by automatically inserting activity records into your CRM, populating fields with relevant interaction information, and including links to recordings and/or transcripts of the interaction.
2. Workforce Management Integration
Integrating a Workforce Management (WFM) tool with your contact center enables supervisors to automatically forecast demand based on historical reporting and build schedules to accommodate agents' individual needs. This saves managers time on administrative tasks and allows them to dedicate more of their time to customer service tasks.
3. Omnichannel Capabilities and Multi-Contact Handling
Adding channels like IM and Email provides more flexibility in how service is delivered. Additionally, with multi-contact handling enabled, agents can handle multiple IMs or emails at once, allowing more customers to be served in the same amount of time.
To learn more about how different tools can help improve efficiency in your contact center, check out 4 Reasons Why You Need a Ticketing System Integrated With Your Contact Center.
6 Reasons Why You Need Employee Advocacy in Your Contact Center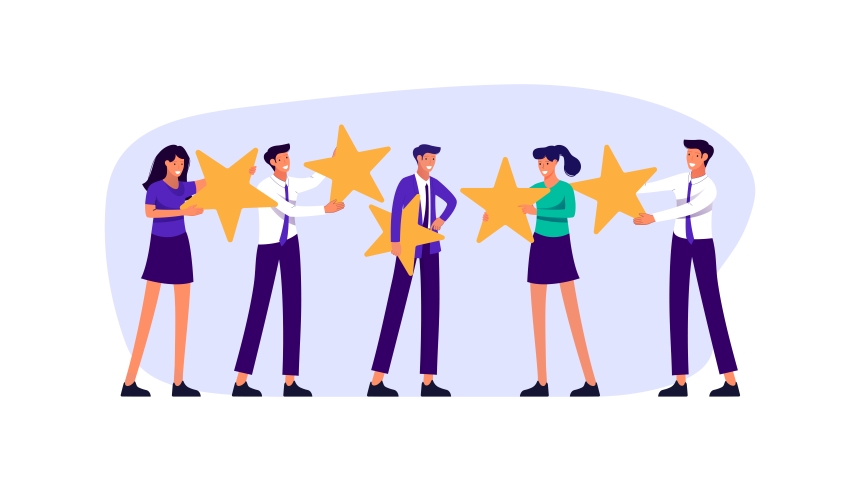 As the front line of communication with your customers, your contact center agents can be thought of as the face of your organization. If you want to put your organization's best face forward, your agents should be more than just...
ComputerTalk's ice Contact Center vs. NICE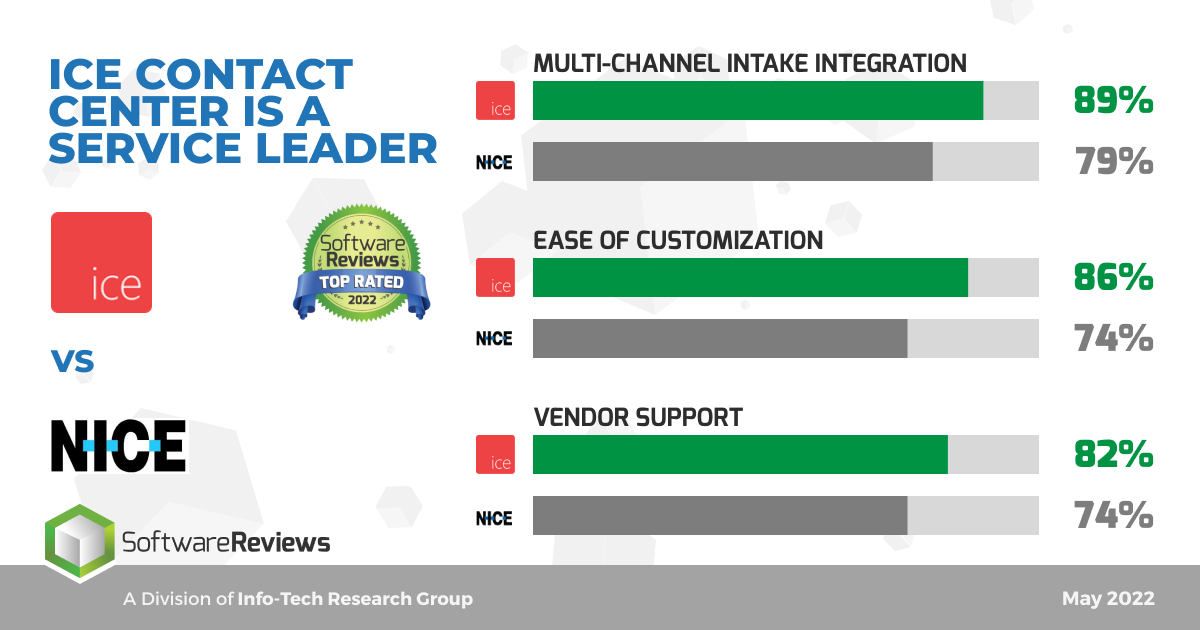 ComputerTalk is pleased to announce that we have been scored as a leader against NICE in the Info-Tech Research Group's SoftwareReviews. Continue reading to find out what categories we outperformed NICE in.
Staff Spotlight: Dave Komaromi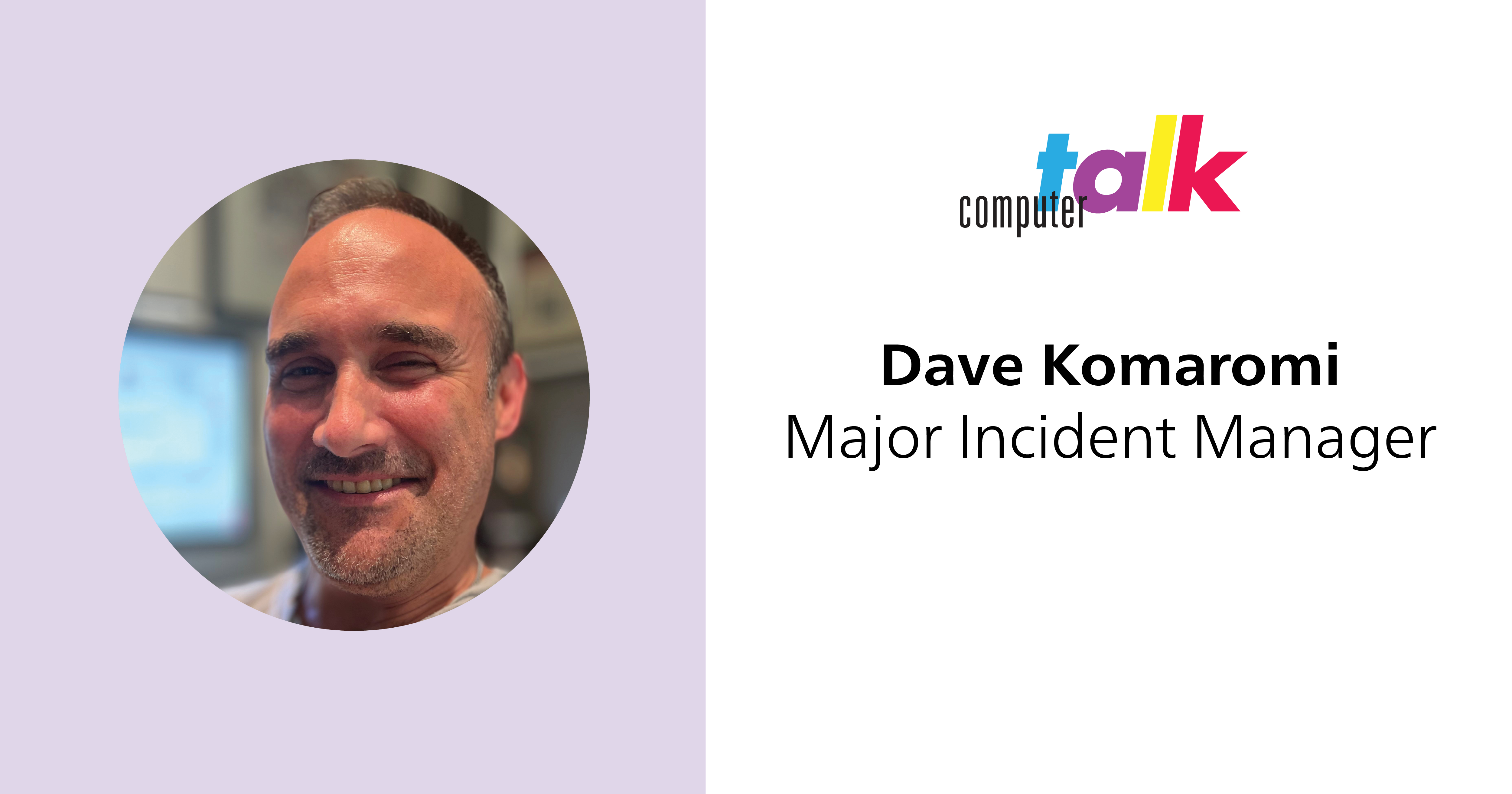 It is hard to believe 5 years have flown by and I am deeply rooted in the world of Major Incident Management and Business Continuity Planning at ComputerTalk. After spending 20+ years within the large corporate law firm environment,...