Slice of ice Recap: Connect with Customers on Any Channel
by Shaundalee Carvalho | Mar 17, 2021, 10:32 AM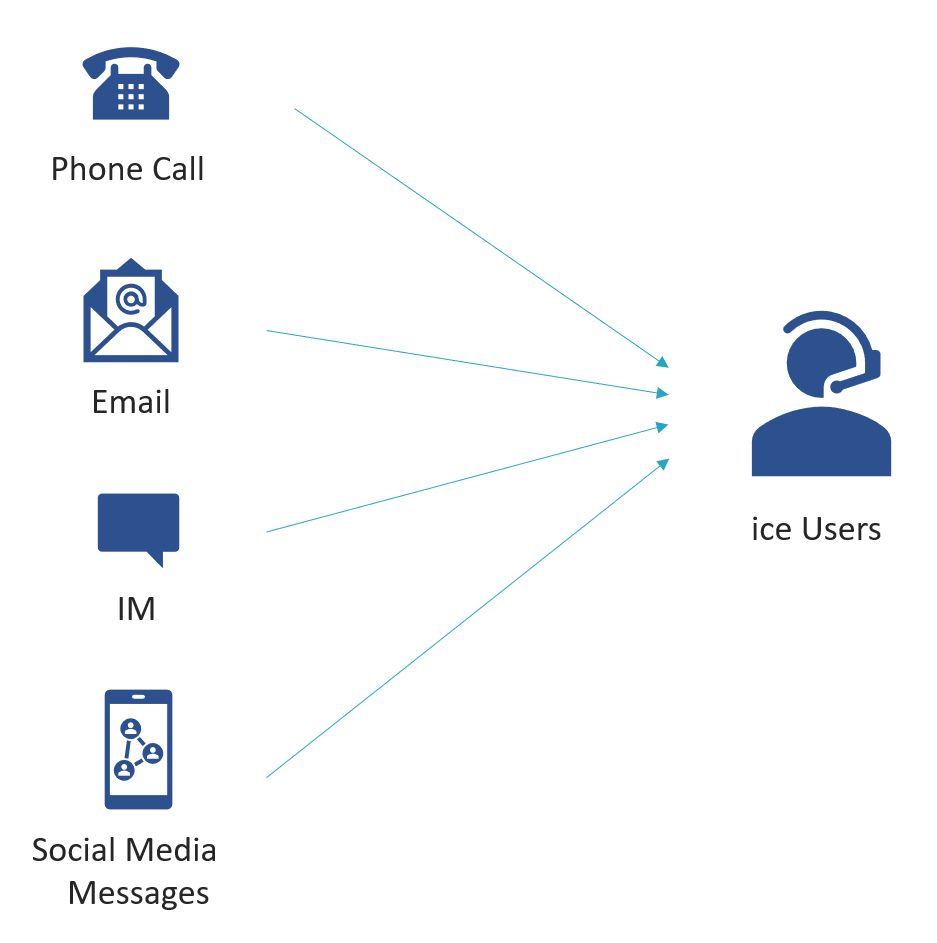 On Wednesday, February 17th, ComputerTalk presented their latest Slice of ice webinar: Connect with Customers on Any Channel. In this session, account owner Vithusan Jegatheeswaran discussed contact center trends and challenges, the meaning of omnichannel, how ice can help your contact center unify the different modalities available, and some use cases to demonstrate an omnichannel ice Contact Center in action.

Click here to watch a full recording of the session or read on for a summary.
Contact Center Trends
Contact centers began as call centers with voice capabilities only. However, today's customers have gained access to more means of communication and have become more tech savvy. They now expect businesses to accommodate for their choice of communication channel.
A 2019 Deloitte study predicted increases in the use of social media and messaging in the contact center for 2021. The same study also indicated that Customer Experience/Expectations and Improvement of Service continue to be significant drivers of investment over time. In Deloitte's visual representations below, the volume of use for each modality is depicted by the size of the circle. The circles have been placed on the chart according to the frequency of usage in both simple and complex interactions.


Adding modalities such as social media, instant messaging, and more can help your organization to meet customer expectations, improve service, and stand out among your competition.
Challenges for Customers and Multichannel Contact Centers

When organizations hesitate to bring in new channels, customers may be left feeling frustrated with their limited choices. Varied response times across channels can create disgruntled customers, especially if organizations do not have a consistent policy and a unified platform that allows them to see when a customer is reaching out to them via multiple channels.

When organizations introduce multichannel solutions to meet customer demands, they may face new challenges as well:
Management of multiple channels – It can be inefficient and time-consuming to manage inquiries from multiple siloed channels. Organizations often need to hire and train staff to keep up with the new channels.
Agent experience becomes complicated – When agents are required to use different tools to handle each different interaction type, their experiences become complicated by the extra tasks and processes needed to engage with different customers.
Inquiries and questions left forgotten and untracked – Tracking can become complicated and require extra resources as channels are added, which may result in unanswered questions and frustrated customers.

Omnichannel vs. Multichannel

Evidently, multichannel contact centers have potential to introduce many challenges and complications. An omnichannel contact center, on the other hand, is an integrated multi-channel offering that allows for a unified customer and contact center experience. Omnichannel contact centers, such as ice Contact Center, are much more effective as they are centrally managed with a familiar user experience.

Multichannel: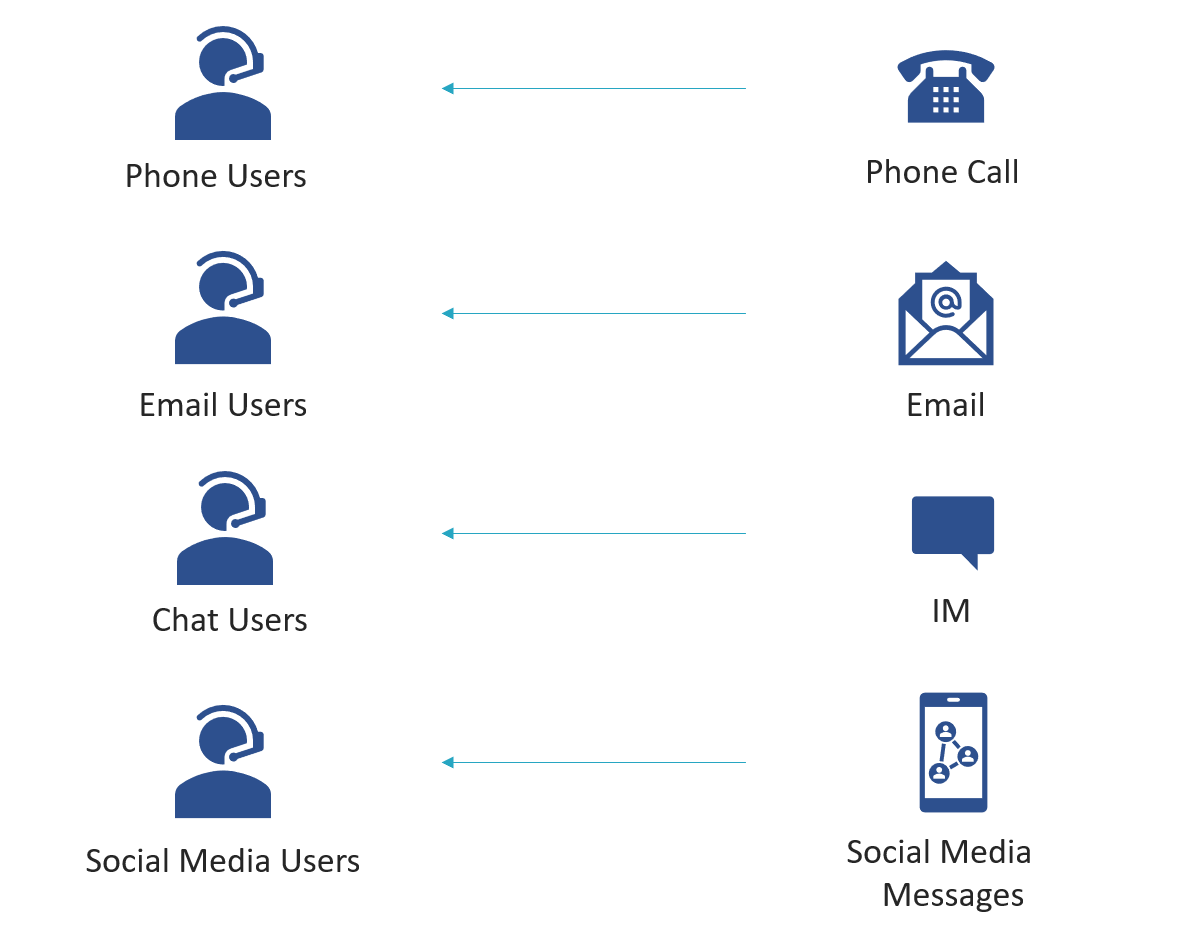 Omnichannel: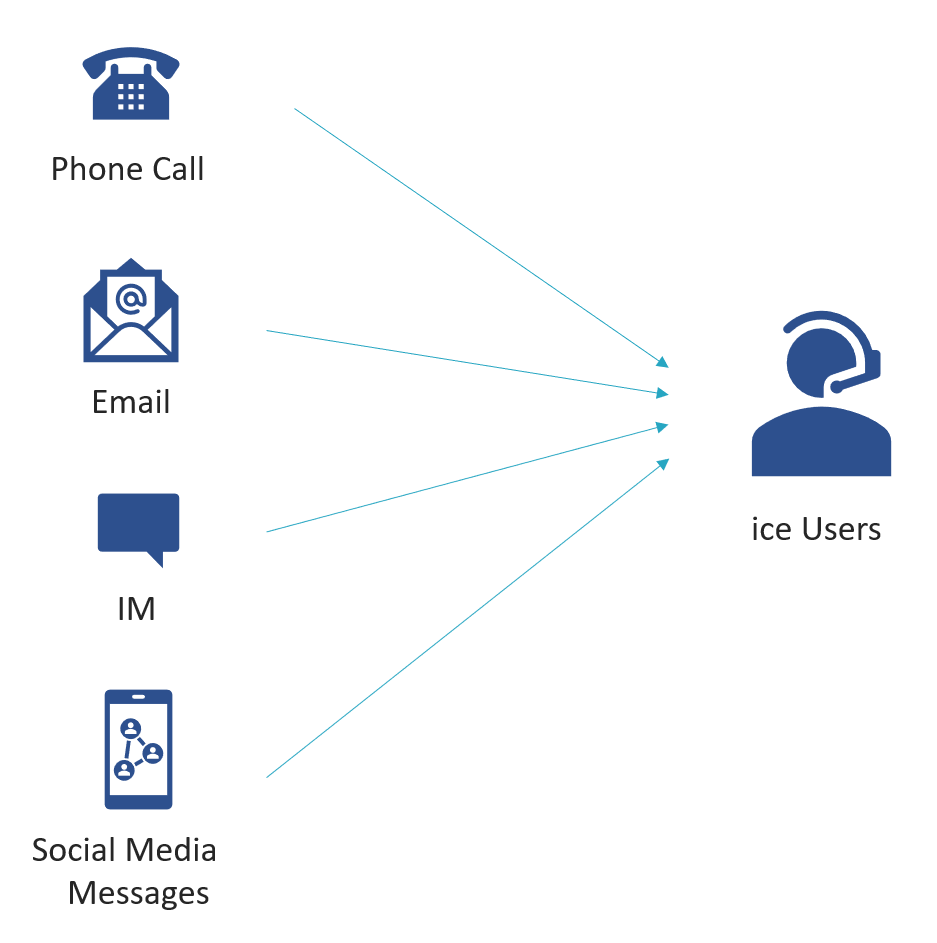 How ice Overcomes Customer and User Challenges
As a powerful omnichannel contact center, ice can successfully overcome the challenges experienced by both customers and users of multichannel contact centers.

ice allows customers to reach you on their preferred channels, providing them with the flexibility that modern customers want. Meanwhile, users continue to use the same platform for every interaction, saving them time switching between multiple applications, and reducing the training required to ramp up on a new communication platform. For example, a customer service agent can handle a web chat and an SMS message the exact same way. Similarly, the monitoring and tracking tools available in ice keep track of interactions of every type, so you never have to worry about any going unanswered. Ultimately ice enhances the contact center experience of both customers and users by overcoming each group's unique set of challenges.
Use Case Example
There are many use cases that demonstrate the power of an omnichannel experience. For example, consider the case of a customer ordering food online from a local restaurant. The customer may first place their order through a chatbot on the business's website. The business may then provide delivery updates to the customer via SMS. The customer may then provide order feedback via email.
ice accepts these and other modalities and converts them to formats known to the users, so that the user experience is simplified while customers have the flexibility to contact your organization in whatever way works best for them.
Whether a customer contacts your organization via IM, web chat, social media message, SMS, or mobile app, the interaction will appear in the same IM format to the agent, meaning they only need to be trained on the one channel to be able to handle all five modalities.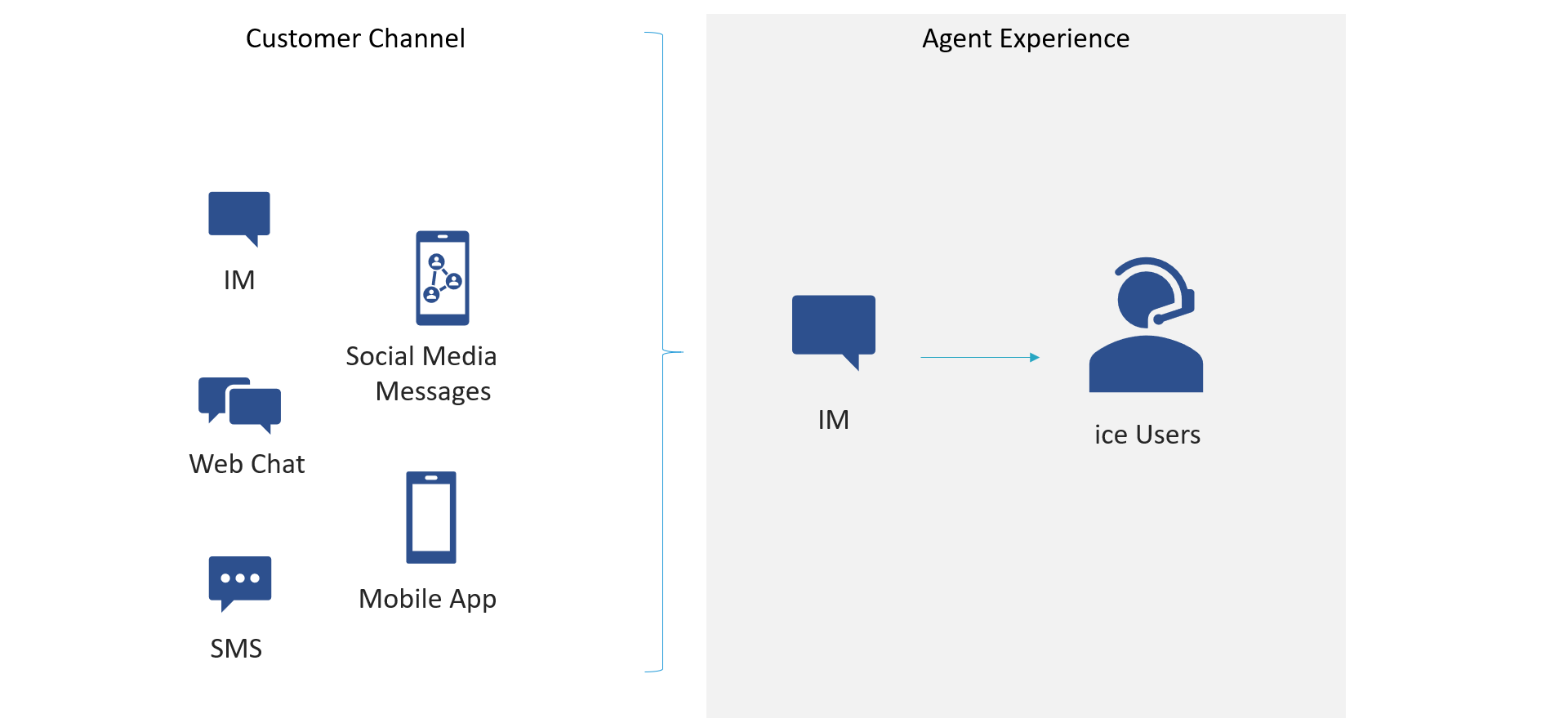 Similarly, emails, social media posts, and web forms all appear in the same email format to an agent.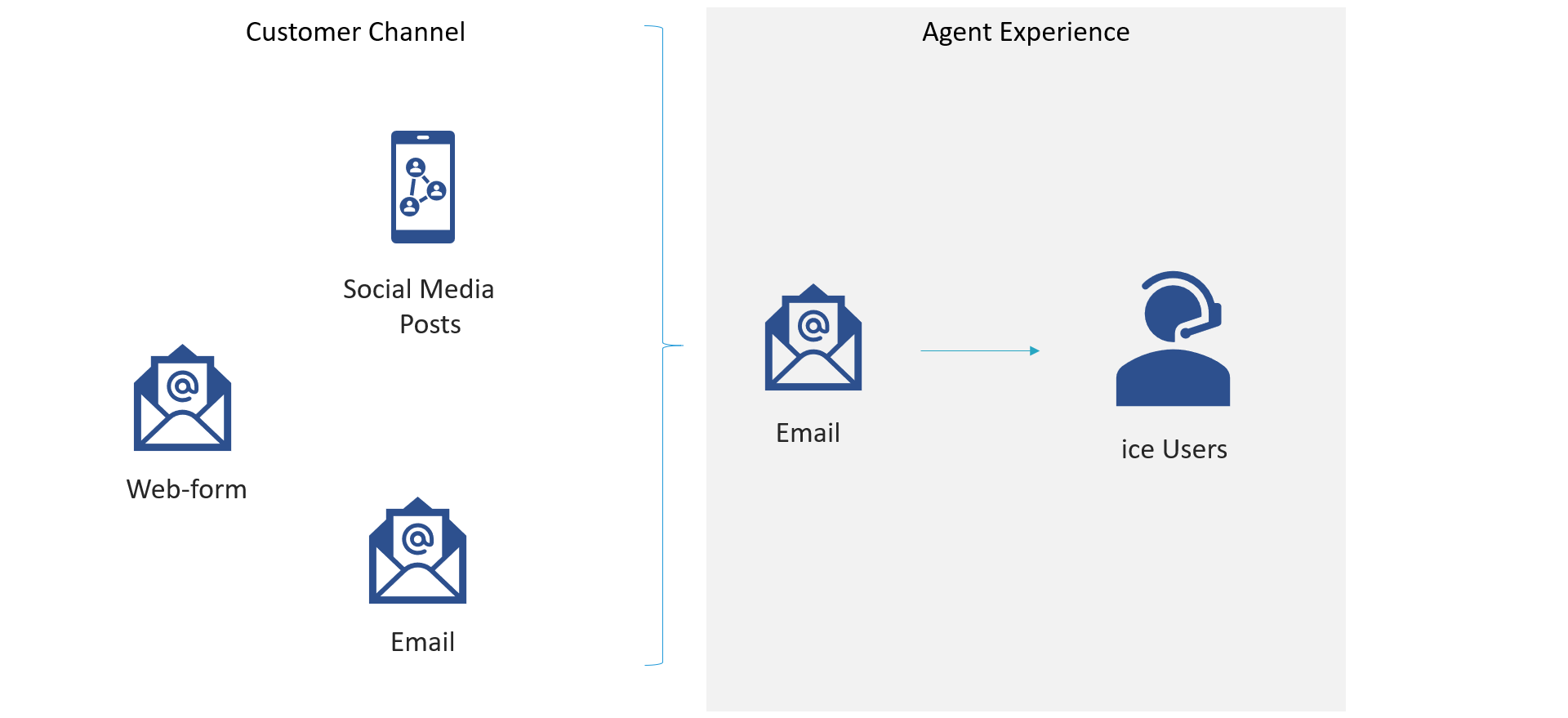 Next steps
If you would like to learn more about the different modalities supported by ice Contact Center and how they can help your organization, please reach out to your account owner or request a demo.
The 12 ice Tips of Christmas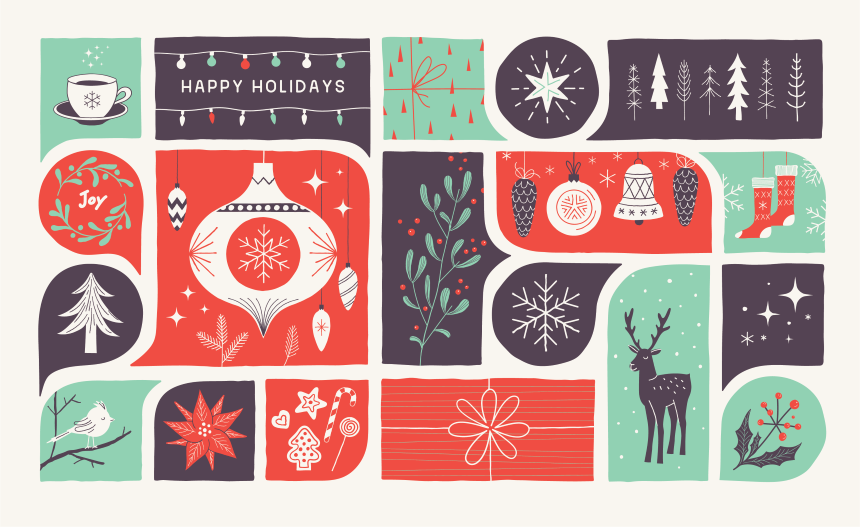 If you're familiar with the song, The 12 Days of Christmas, you know that the singer's true love gives them some pretty useless gifts. Sure, five gold rings may be nice, but every other gift seems loud, inconvenient to take...
What is a Microsoft Teams Native Contact Center?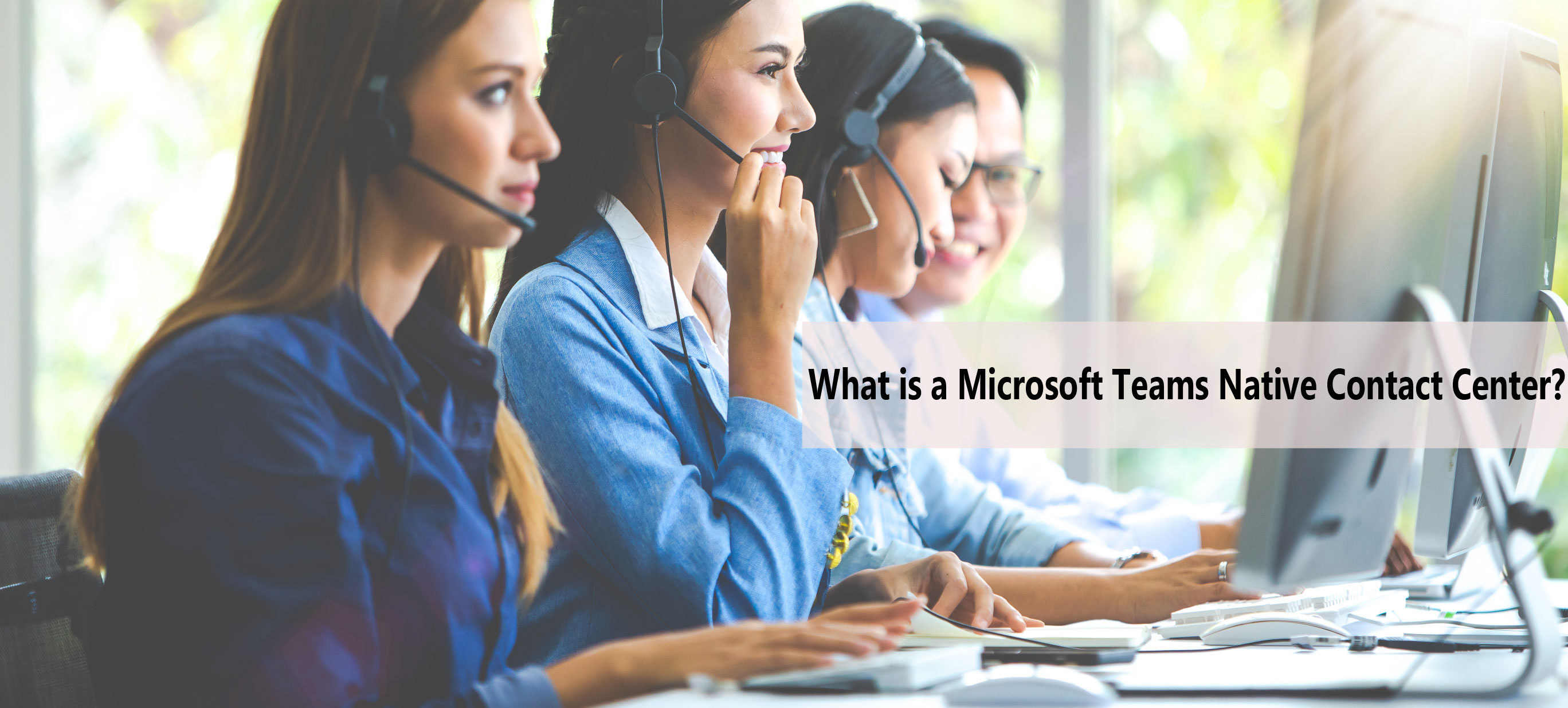 The world had to adapt to a rapid change back in 2020. One of the most significant changes we faced was our adoption of tools and platforms for doing business. Many companies used Microsoft Teams before the pandemic, but not...
ComputerTalk Announces General Availability of ice 11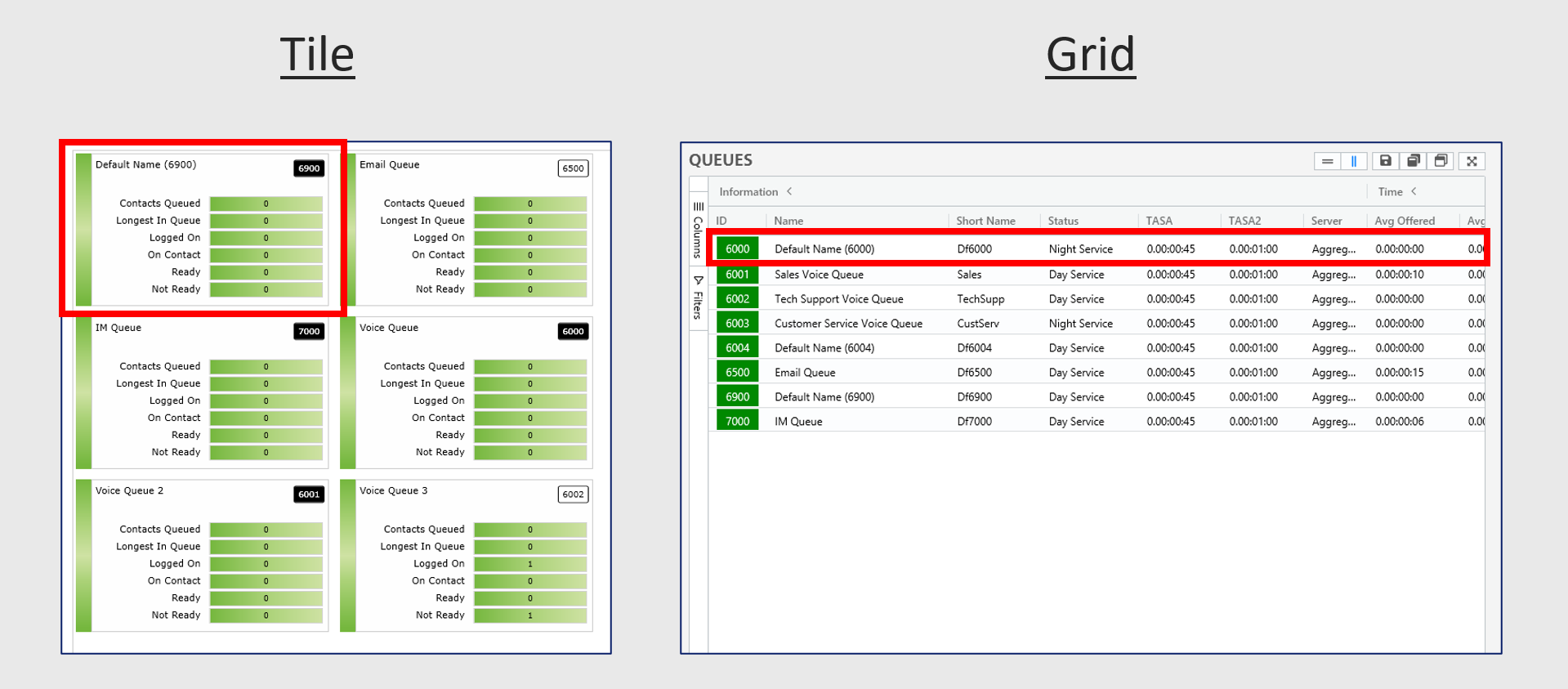 It's finally here! We at ComputerTalk are excited to announce the general availability of ice Contact Center 11, our latest version.