Here Are 5 Ways a Microsoft Teams Certified Contact Center Can Help Your Organization
by Erina Suzuki | Jun 17, 2022, 05:36 PM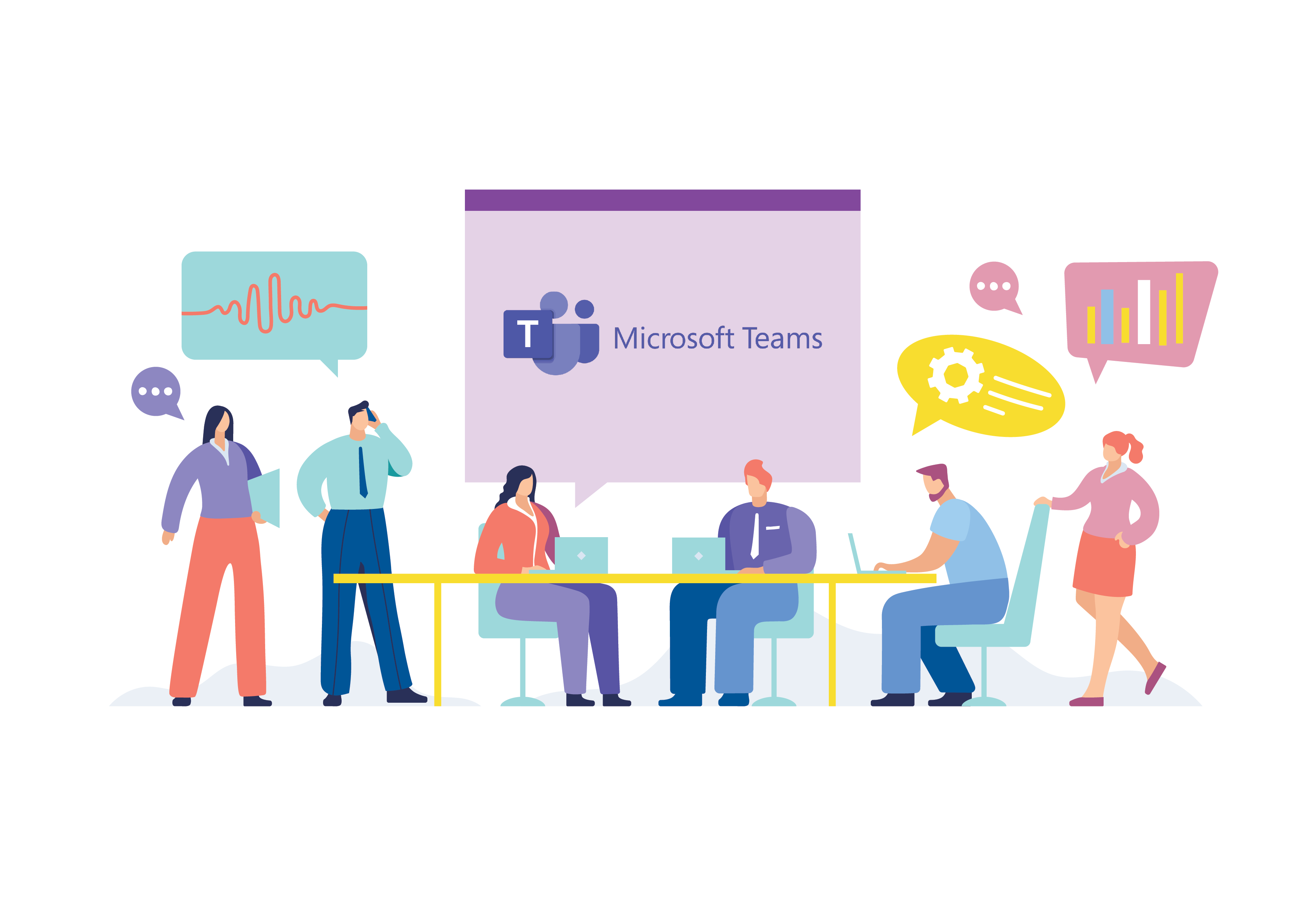 UC Today reported that Microsoft Teams had exceeded 270 million monthly active users as of January 2022. Over the past several years, Microsoft Teams has proven to be one of the most reliable platforms for collaboration and communication in the workplace, so it's no surprise that it continues to grow in popularity. Today, many organizations are seeking to integrate their Contact Center within the Teams environment.
While Microsoft Teams offers basic voice call capabilities, including auto-attendant and call queues, it does not always meet the demands of customers and organizations. For organizations to fully integrate a contact center with comprehensive features that improve the customer journey and experience, they need to work with knowledgeable Microsoft partners (like ComputerTalk!) that can extend the Teams environment.
But what are some of the benefits of an integrated Microsoft Teams Certified Contact Center? Continue reading to find out a few of the ways they can support your organization.
Improve Collaboration Between Agents: The goal of Microsoft Teams is to make it easy for your employees to communicate and collaborate more effectively and efficiently. With a Microsoft Teams Certified Contact Center, you can empower agents to leverage Teams collaboration tools to enhance productivity and communication between agents. Some of these tools include file sharing, screen sharing, enhanced search bar, and more. By using these tools, your agents can further enhance communication and collaboration among their teams and organization, resulting in better quality services for your customers.
Empower Back Office Users: There may be times when your agents are unable to find an answer to a customer's question. Thankfully, a Microsoft Teams Certified Contact Center extends contact center capabilities to subject matter experts (SME) by allowing agents to identify the user presence on Teams and transfer such interactions, all while retaining recording and reporting functionality. Agents can easily and quickly locate and connect a subject matter expert directly to the customer, enabling a seamless experience for your agents and customers.
Provide Greater Analytics and Insights: A comprehensive Microsoft Teams Certified Contact Center solution can provide your organization with a powerful way to track your agents' performance. With a highly customizable real-time dashboard that sends actionable alerts through a Microsoft Teams channel, your supervisors and agents can quickly address and resolve issues as they arise. Additionally, reports on contact center activities can be scheduled and published through Teams channels. And by doing this, your organization can gain valuable insights into your contact center and team's performance.
Leverage Teams as a Calling Endpoint: Remember when call centers used clunky landline phones and agents had to be physically on-site to take calls? While some workplaces still do this, a Microsoft Teams Certified Contact Center allows your agents to take calls through the Teams platform on their mobile devices, laptops, and web browsers– it can now serve as a company phone! As a result, agents can be just as productive no matter where they are or what device they are using, as long as they have an internet connection and Teams. Also, your organization can save on overhead costs since your agents aren't physically present on-site.
Integrate Tools Your Organization Relies On: Back-end systems like customer relationship management, workforce management, ticketing software, or visualization platforms are just as important as your contact center technology. Microsoft Teams Certified Contact Center may have pre-built connectors that integrate your familiar tools like Dynamics 365, Salesforce, Calabrio and more! These tools can help your agents pull and push customer information so they can continue to provide outstanding experiences for your organization.
Microsoft Teams is a useful collaboration and communication tool for organizations, but it lacks several features and capabilities that Contact Center as a Service (CCaaS) providers can offer. Vendors offering Microsoft Teams Certified Contact Centers go through a process which involves review and rigorous testing by Microsoft. This process ensures that certified Teams contact centers are reliable, high-quality, and compatible solutions that customers can trust. By choosing a Microsoft Teams Certified Contact Center, your organization can expect valuable features and capabilities for better performance and customer experiences.
Want to learn more? Find out which of the 3 Microsoft integration models with Teams - Connect, Extend, or Power - is the best fit for your organization!
Here's How ComputerTalk Outperformed Competitors in Customer Satisfaction!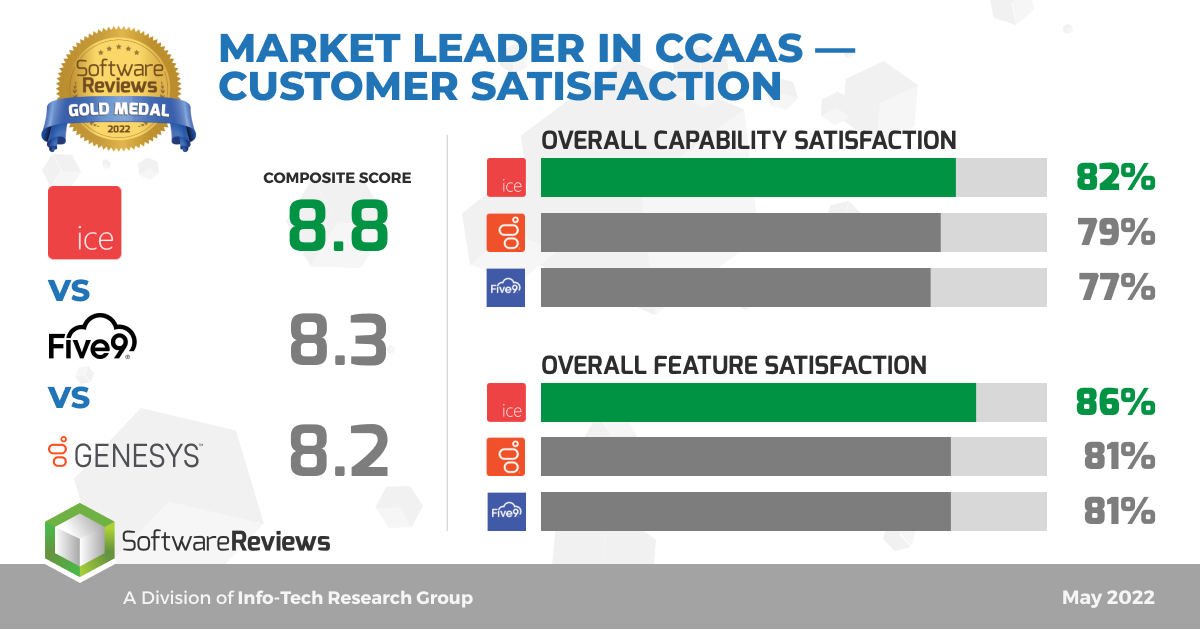 Last month, we shared on our blog that ComputerTalk's ice Contact Center achieved the highest level of customer satisfaction in Info-Tech research Group's SoftwareReviews. We outperformed competitors, like Genesys and Five9, both in capability and feature satisfaction, as well as...
5 Reasons You Should Add Webchat to Your Contact Center Today!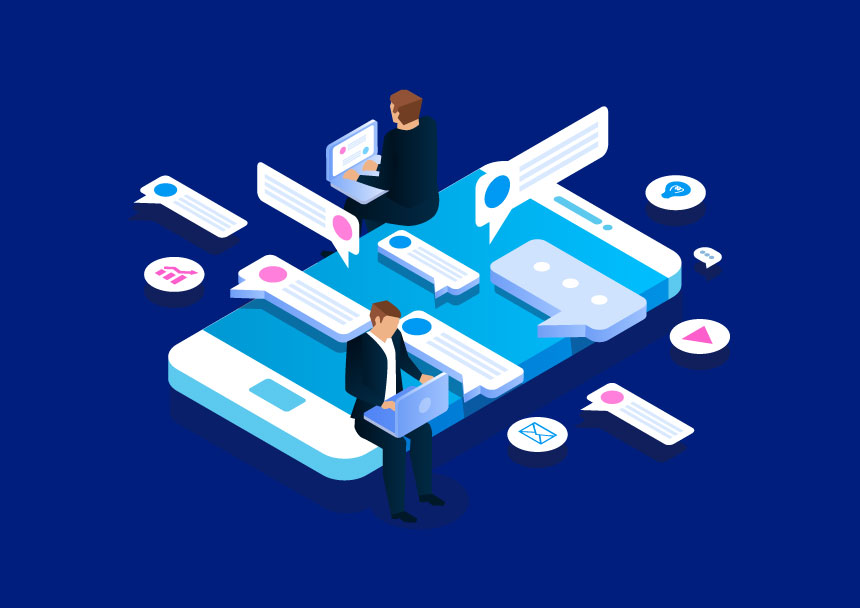 While voice has been the channel traditionally associated with call centers for years, many modern contact centers have now evolved to use webchat capabilities. The flexibility to choose between preferred contact methods is a considerable convenience to customers. But there's...
Using Omnichannel Communications to Accelerate Ticket Sales Through your Contact Center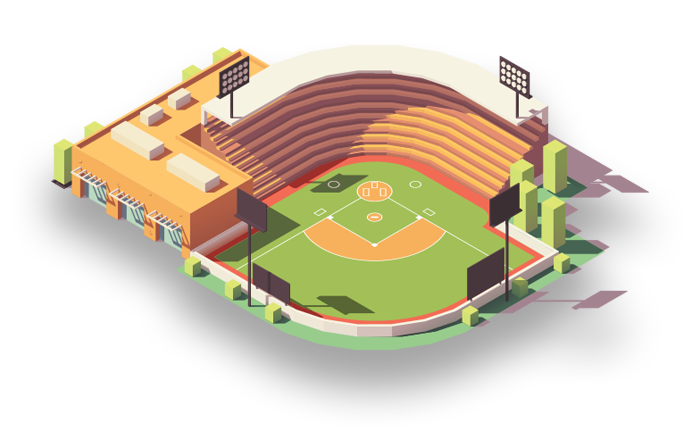 Follow Fan Fred below as he interacts with his favorite sports team, the iceville Beavers. See how the iceville Beavers enhanced Fan Fred's experience throughout the season which lead to increased ticket sales.