Extend Teams Functionality with ice Contact Center
by User Not Found | Jan 19, 2021, 10:57 AM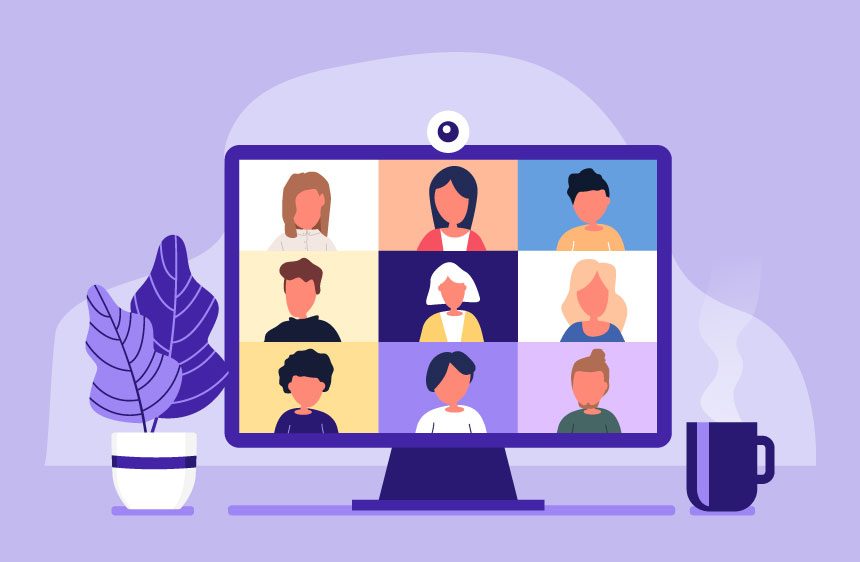 In 2020, Microsoft saw a massive spike in Teams usage, increasing by over 785% since July 2019 and surpassing 115 million daily active users.
On December 16th, ComputerTalk's latest Slice of ice session took place: Extending Teams Functionality with ice Contact Center. The session covered a number of topics, including the Connected Contact Center for Microsoft Teams Certification Program, the Connect and Extend model of integration, how to migrate to Teams, and a short demonstration of the different ice interfaces available. Click here to view the full recording of the session or read on for some of the highlights.
Connected Contact Center for Microsoft Teams Certification Program
ComputerTalk was among the first group of partners to start the Connected Contact Center for Microsoft Teams Certification Program. We are currently in the process of certification, which involves review and rigorous testing by Microsoft.
This designation ensures that certified Teams contact centers are reliable, high quality, and compatible solutions that customers can trust. This provides an extra level of assurance when utilizing Teams with your contact center. ComputerTalk will have a unified support model with Microsoft, which increases visibility of ice in the Microsoft 365 Support team, enabling the smooth transition of support for mutual customers.
3 Models of Integration
Microsoft enables 3 models of integration with Microsoft Teams, which are as follows: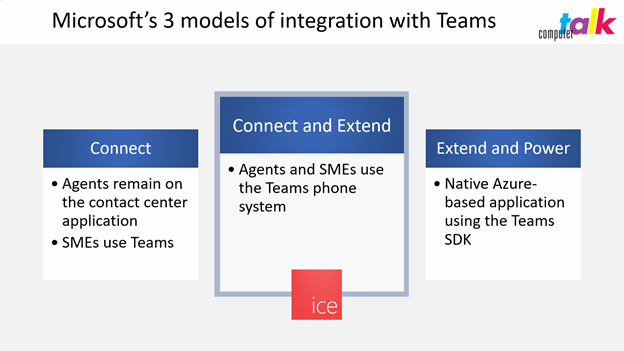 Connect
Allows contact center partners to connect to Teams via direct routing
Contact center agents remain on the contact center application, but calls could be transferred to Teams if bringing in a Subject Matter Expert (SME)
The contact center application would no longer have visibility to the call when transferred to Teams, leaving gaps in reporting and recording history
Connect & Extend
Takes the Connect function to the next level of integration, allowing for agents to use the Teams client for calls
Allows for visibility of a call for monitoring, recording, and reporting, even when the call happens in Teams
Closes the gaps left behind with the connect integration, while still containing the critical features for an enterprise-grade solution
Extend & Power
Lets contact center partners build a native Azure-based application using the Teams SDK
Allows for the contact center partners to rapidly deploy and provision their solution across all Teams regions
The SDK is missing critical features for enterprise-level solutions at this time
Connect and Extend
Of the 3 models of integration, Connect and Extend currently has the most powerful features, which is why ComputerTalk chose this model.
Why are we doing it? The Connect and Extend model allows us to offer a close integration with Teams, while still retaining the advanced enterprise-class features and functionalities that are limited with the Microsoft Teams SDK, which our clients depend on.
With Connect and Extend, contact center agents using ice with Teams can handle all contact center interactions (voice, email, web chat, etc.) within the Teams client. At the same time, visibility into the interactions is retained for recording, real-time monitoring, and historical reporting through ice, truly providing the best level of integration.
Here are a few more of the advantages and features ice Contact Center with Teams can provide under the Connect and Extend model:
Teams is the primary calling endpoint for your agents
ice works on the desktop app, web client, and mobile client, allowing for remote access
All users have Teams calling, which is useful for bringing others into your calls, as well as for collaboration efforts
If you'd like to learn more about how ice Contact Center extends Microsoft Teams functionality, and to see the product work in action, you can watch the Slice of ice session recording or request a demo.
Here's How ComputerTalk Outperformed Competitors in Customer Satisfaction!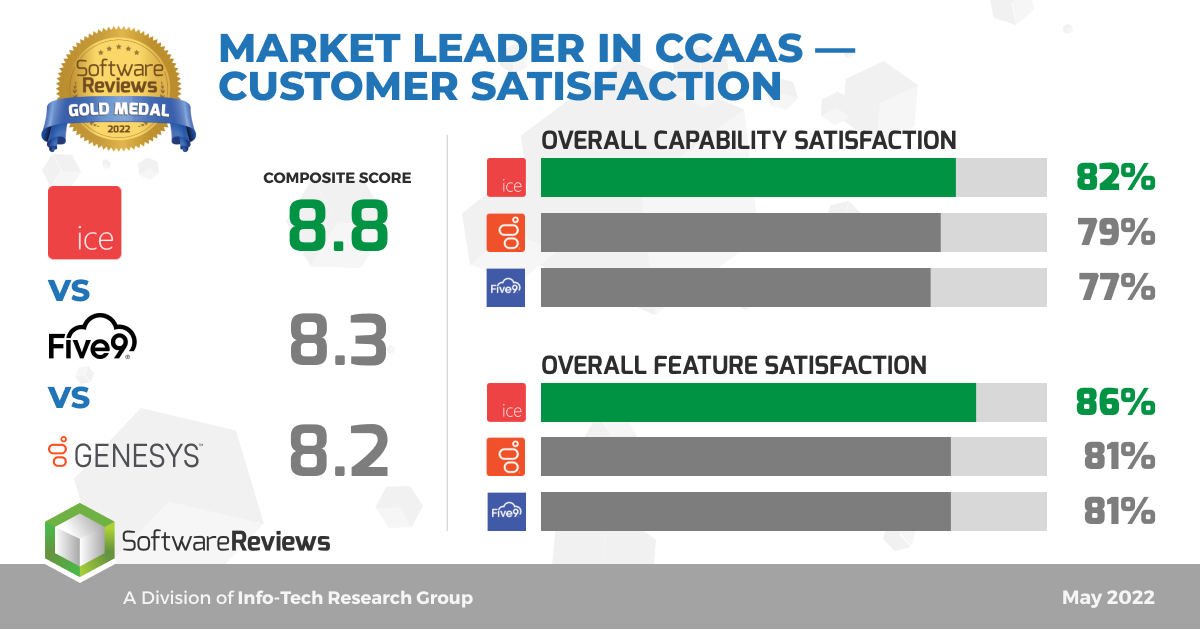 Last month, we shared on our blog that ComputerTalk's ice Contact Center achieved the highest level of customer satisfaction in Info-Tech research Group's SoftwareReviews. We outperformed competitors, like Genesys and Five9, both in capability and feature satisfaction, as well as...
Introducing ComputerTalk's NEW mobile app!
ComputerTalk has recently launched our iceChat mobile app. The iceChat app demonstrates ComputerTalk's iceMobile Connect capabilities by allowing you to connect to our Sales and Support teams or a self-service demo.
Slice of ice Recap: Navigating iceAdministrator Part 1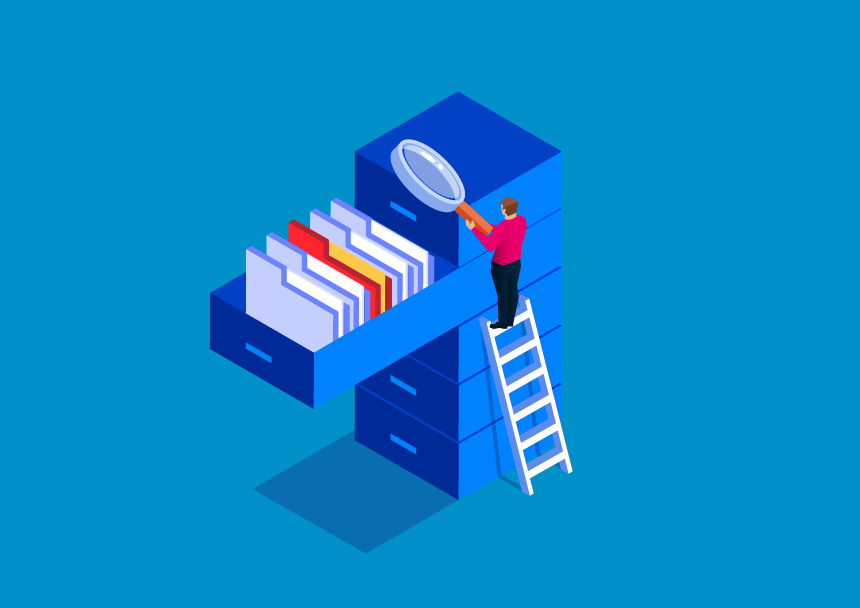 On Wednesday, September 16th, ComputerTalk presented the first of two Slice of ice (formerly Lunch and Learn) sessions devoted to navigating iceAdministrator. In this session, Training and Documentation Specialist, Kathika Uthayakumar provided an overview of iceAdministrator, discussed managing your contact...