Slice of ice Recap: Expanding your Contact Center with iceChat
by Shaundalee Carvalho | Jun 29, 2021, 10:13 AM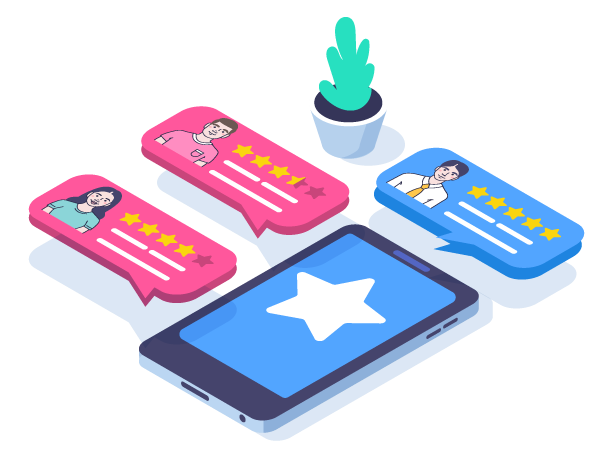 On Wednesday, June 16th, ComputerTalk presented our latest Slice of ice webinar, Expanding your Contact Center with iceChat. During this session, our Training Specialist, Kathika Uthayakumar, discussed challenges faced by organizations and customers, how iceChat works, how it can help with these challenges, and options for expanding iceChat even further.
---
Click here to watch the full recording of the session.
---
Organization Challenges
There are a number of challenges organizations must overcome when they consider expanding their online presence:
Response time - When agents handle voice interactions, they respond immediately in real-time. This is not always true of online interactions, such as emails or webforms. You may wonder how to expand online interactions without making customers wait too long for answers.
Resource Time Allocation – When agents are repeatedly handling simple questions that could be automated, they cannot reach their highest potential value to the organization.
Availability – Not every business can afford to run their contact center 24/7, 365 days a year. Businesses that lack coverage may lose customers that were looking for quick answers because they cannot predict when a customer will reach out.
Cost – If your contact center has a tight budget, you may be concerned about the cost of expanding your online presence.
Customer Challenges
Organizations are not the only ones to face challenges regarding contact centers. Customers face challenges when interacting with a business as well:
Limited choices for contacting a business – When a business lacks customers' preferred communication channels, it may prevent customers from wanting to use their services or engage with them.
Long wait times – Calls are often only answered during set hours, and it can take 24-48 hours to receive a response to an email. When customers have to wait a long time for answers, they may avoid reaching out again and may turn to a competitive offering instead.
Complex websites – Websites may contain a lot of information. When customers are having a hard time finding what they're looking for, they want to be able to receive support and find simple answers quickly.
How iceChat Works
iceChat allows your customers to connect with you via IM. They begin by clicking a chat link on your website, which launches a window with your chat solution. This may include a form to fill out with their name and reason for connecting with you, or a list of menu options they can select. Finally, the customer is connected with an agent.
How iceChat Can Help!
Fortunately, iceChat can help organizations overcome the challenges mentioned above and improve their overall customer experiences. iceChat can be used both internally and externally.
iceChat Benefits
iceChat offers many benefits, including:
Reduced wait times – Instead of having customers fill out a web form and wait to hear back, similar to an email, allow them to get in touch right away with a live chat.
Reduce costs – Adding iceChat can decrease the demand for phone lines, allowing you to save money by reducing capacity. Chat allows agents to handle multiple interactions simultaneously and offload routine tasks and common questions to a chatbot.
Increase service hours with self-serve chat bots – Adding a 24/7 chatbot that can provide answers to common questions and perform routine tasks allows your organization to extend service hours, ultimately improving your customer service (or internal help desk) experience.
Increase agent efficiencies – Unlike emails, which can have long response times, chat allows real-time two-way communication between agent and customer, allowing issues and inquiries to be resolved faster. Unlike voice, agents can handle multiple chat interactions at once, replying to one customer while waiting for a response from another.
Improve customer satisfaction – Individuals have different preferences and needs related to channels where they get support. Whether your contact center is for external customer service, or an internal help desk, adding chat allows you to meet a wider range of preferences and needs.
iceChat Features
The features of iceChat can be grouped into the three interfaces – the agent, supervisor, and customer interface.

Easy chat handling – Chat handling is very easy with ice. It is similar to chatting with a coworker using Skype for Business or Teams, and allows users to Consult, Conference, or Transfer chats to other users.
Multiple chat sessions per agent – Agents can handle multiple chat sessions at the same time, increasing their efficiency.
Supervisor functions – The 3 supervisor functions available for voice calls - silent monitoring, coaching, and barge in – also apply to chats. Supervisors can monitor a live chat until they decide to merge themselves into the conversation.
Canned responses – Canned responses can be set by each user individually or globally by supervisors. They allow agents to have a list of quick responses that can be used in chat conversations. For example, an agent may set an introductory greeting as a canned response so that they don't have to type it out every time.
Voice elevation – ice allows users to escalate chats to a Skype for Business or Teams phone call. Customers can also select a callback option within a chat window to let an agent know they would like to continue the conversation over a voice call.
Branding chat window – Businesses can customize the look and feel of the chat window to include their logo and colors.
Chat flow options – Other configurable options include customized chat flows, skill-based routing, post-interaction surveys, and the ability to create an alias in place of an agent's display name.
Third-party integrations – Chat capabilities allow for integrations with third-party applications like chatbots and CRM tools.
Chat transcripts – Chat transcripts can be recorded and saved for later review. Customers are even able to save the transcripts on their end.
Use Case – Web Interaction
Suppose Mary is shopping online and the item she wants is out of stock. If the website has chat, she can easily click the chat button to ask when the item will be back in stock and continue her shopping while she waits for an answer.
Expanding iceChat
Adding chat to your contact center opens the door to multiple ways of communicating that can all be handled the same way. Communications from each of these channels will appear to agents as IM interactions, keeping the user experience simple and eliminating the need for extra training when one of these modalities is added.:
Direct IM – Agents can connect with each other internally using Teams
Web chat – Customers can connect to agents from the organization's website
SMS – Customers can send a text message to reach your contact center
Social Media Messages – Social media messages allow customers to reach you from your Facebook page
iceMobile Connect – iceMobile Connect extends chat into a mobile application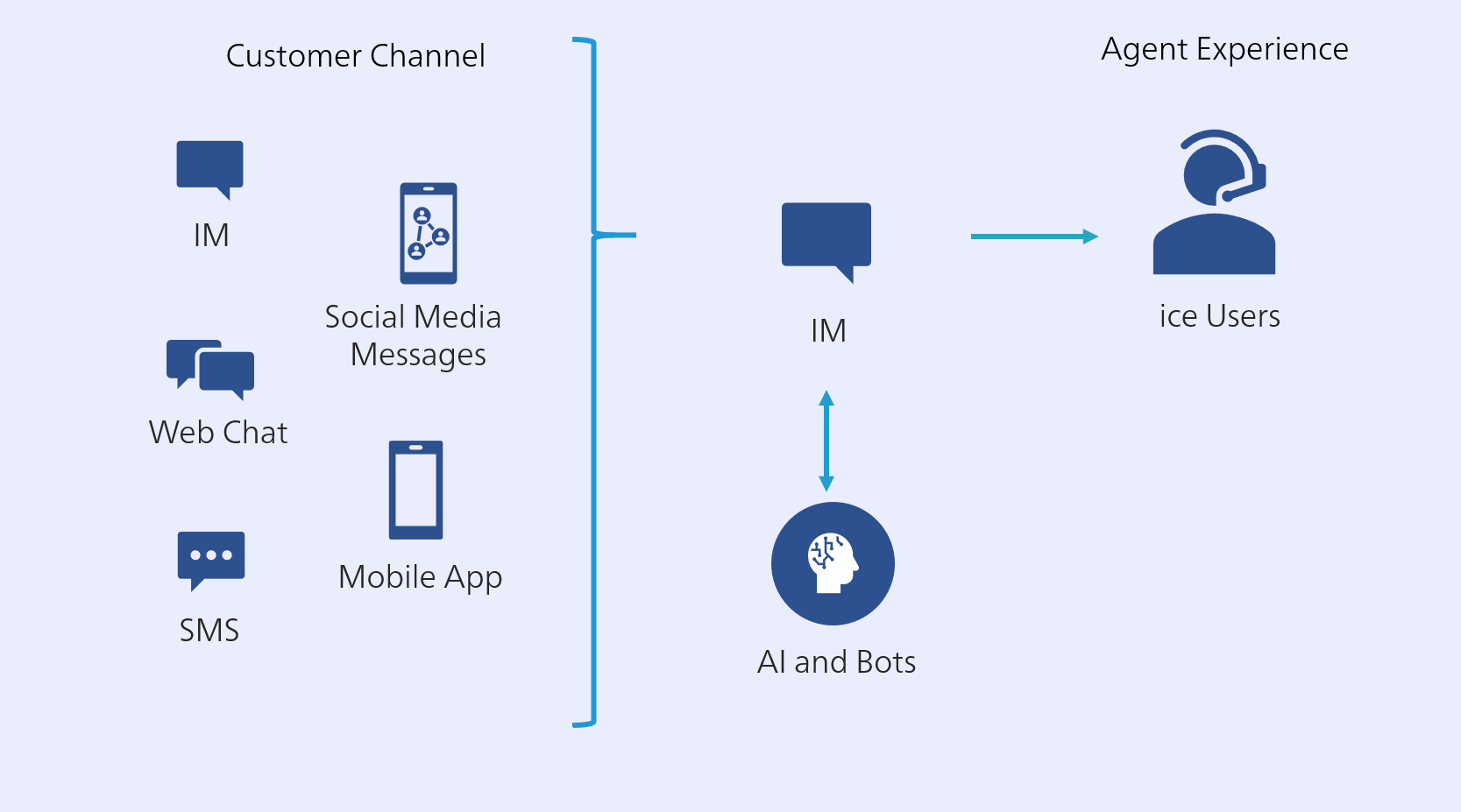 Use case – Help Desk Support Using Chatbot

Suppose Jack is experiencing issues with his printer, but his company's help desk is now closed. Jack decides to start a chat. Since the help desk is closed, he is not offered the option to chat with an agent. Jack opens a new ticket and explains his issue to the chatbot. Since it is available 24/7, the chatbot can send him links to helpful articles, allowing him to solve his problem immediately rather than waiting for the help desk to open.
If you are interested in learning more about how chat can help your organization, reach out to your account owner or request a demo.
Our next Slice of ice session will be on July 21st. We will be covering iceSurvey. Watch for an invitation in your inbox in the coming weeks.
15 Ways to Use a Contact Center in Various Industries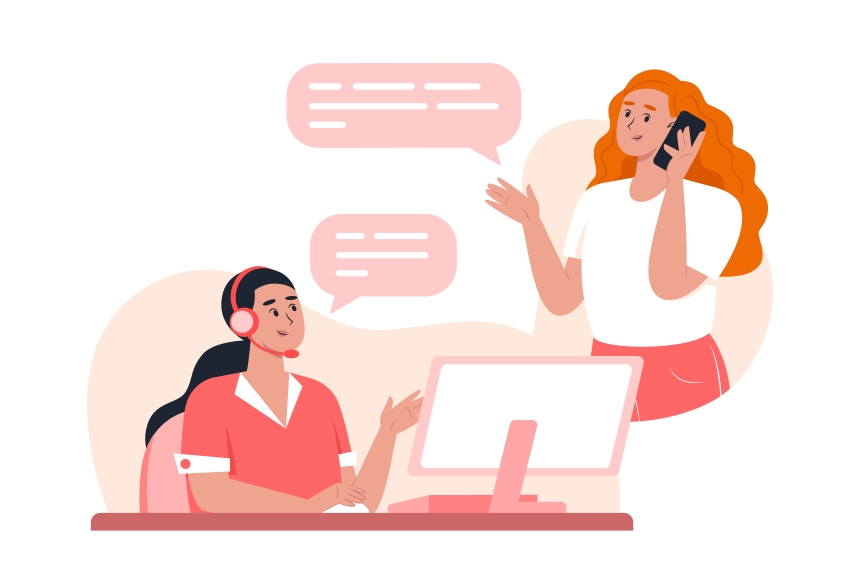 When you think of contact centers, you might just think of agents answering customers' questions. While this is one common use for contact centers, that's not all they do. From appointment booking services to help desks and everything in between,...
What are the REAL costs of no-shows to Healthcare Organizations?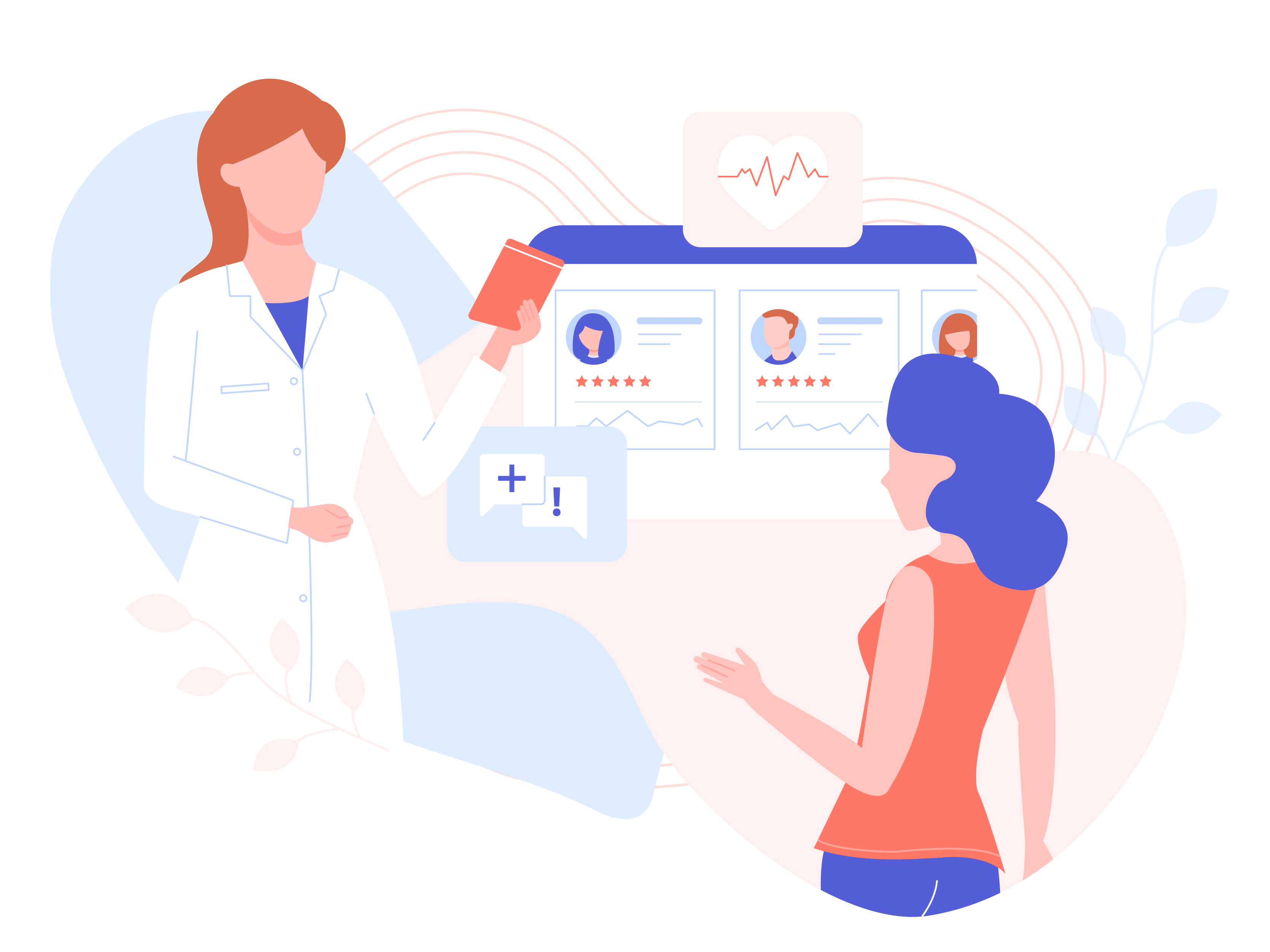 Due to busy schedules, it is common for patients to forget about upcoming appointments. Unfortunately for healthcare organizations, it is more complicated than just another missed appointment. For them, it can have several negative consequences.
10 Essential Contact Center KPIs to Monitor for Agent Productivity & a Positive Customer Experience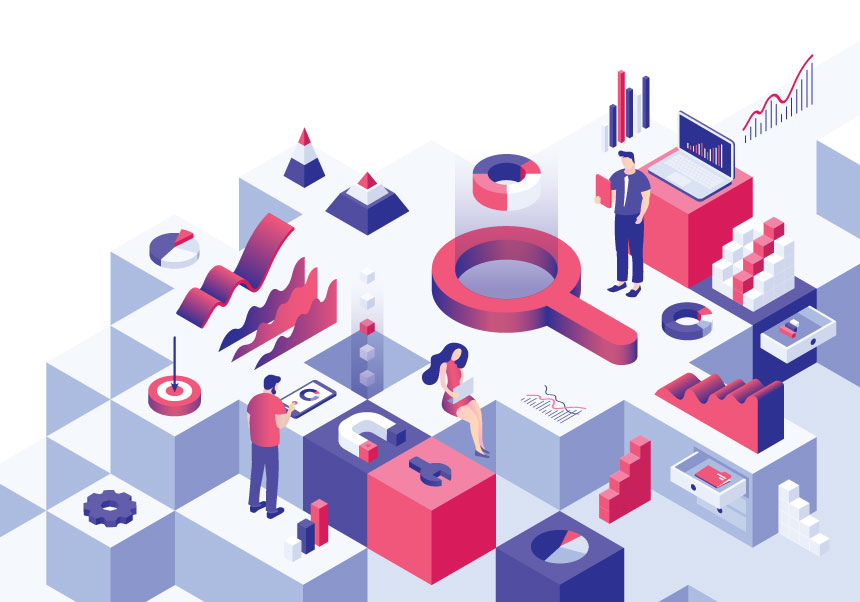 Managing a contact center can be a difficult task. Between managing queues, de-escalating customer situations, and supervising agents, it can be almost impossible to find the time to drive improvements and find efficiencies to optimize your contact center. Some of...