ice and Microsoft Teams migration
by Chris Bardon | Aug 27, 2019, 09:14 AM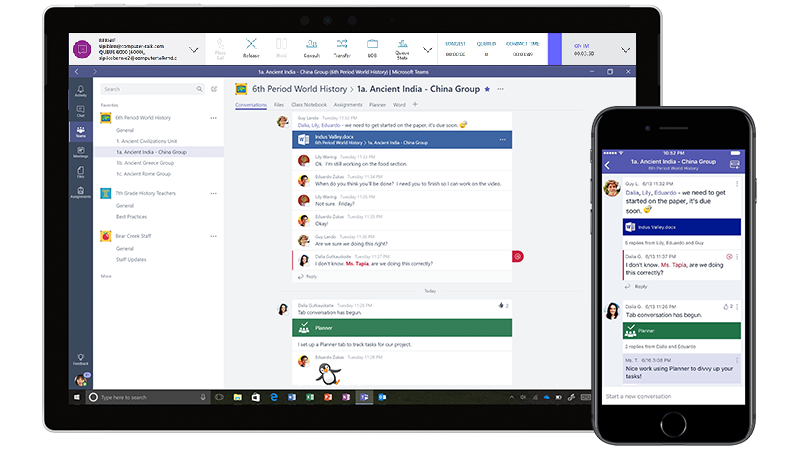 If Microsoft Teams is your organization's final destination, there are many paths to get there and several resources online that can help guide you through the process. There are factors to consider such as whether or not to use calling plans or direct routing, how and when to migrate Skype for Business users' meetings, and how to stage upgrades so that users can still collaborate while in different upgrade modes.
Fortunately, ice Contact Center continues to work regardless of the configuration, and makes for a seamless upgrade from on-premises PBX, to Skype for Business Online, to Teams. The reason that ice can continue to function unimpeded through a UC migration is based on two things: the iceBar client and Connection Addresses.
iceBar:
iceBar is the tool that agents use to interact with the contact center. It lets agents log in and out of queues, control their contacts, view the status of the queues, and drive rich screen pop and application integrations.

The contact control features are vital here because agents control their contacts using iceBar rather than the device or application they're receiving the contact on. This means that the platform used to handle the media ceases to be important. iceBar is not a "softphone" per se, in that it's not handling any call media. Instead, ice relies on an application or device that agents already have to handle email (your mailbox), IM/Messaging (Teams or Skype for Business), and voice (Teams, Skype for Business, PBX, or PSTN). Configuration for these endpoints is as simple as specifying a connection address for each modality in iceAdministrator.
Connection Address:
A connection address is what tells ice how to reach an agent for various modalities: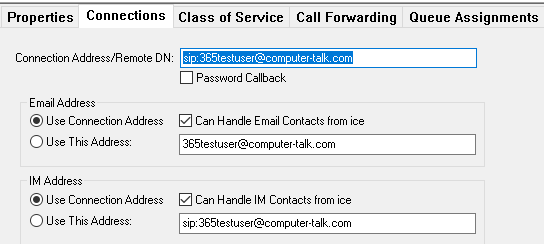 For voice calls, this address is anything ice can route to, which can be a federated SIP address on Office 365 (Teams or Skype for Business), a PBX connected through direct routing, or even a mobile phone number. IM contacts (including web chat, Teams, SMS, Facebook, Skype for Business, Skype, and other social media channels) require either Teams or Skype for Business. From an iceBar perspective, all of these clients work the same way-contact control operations are the same regardless of the endpoint. These connection addresses can also be changed by agents or supervisors at any time, so all an agent needs to do is log off and then back on to ice to be reached at the new address. When upgrading an agent from Skype for Business to Teams, there are no configuration changes required on the supervisor's part. Calls and chats from ice will follow the path designated for calls in the upgrade mode. Once the agent is in Teams Only, this means everything goes to Teams.
Finally, because ice Contact Center handles all of the call media for voice and messaging contacts itself, there is no requirement that all participants in a session are even on the same platform. Consider a case where one agent is on Teams, one is on Skype for Business Online and a caller is coming in over the PSTN. In ice, all three of these parties can be in a multiparty conference through the contact center. This means that groups of agents can pilot Teams without having to migrate the entire contact center overnight.
Of course, once you are on Teams, basic voice and messaging handling is only the start of what a Teams native contact center experience should deliver. Agents in Teams Only mode can take advantage of some unique ice features, such as:
Presence Synchronization: Control your availability in the contact center based on your Teams presence, while still maintaining ice's extended presence states. This includes automatic states such as being in a direct call and in a meeting, and manual states like Do Not Disturb.

Canned Responses: Automatically insert frequently used responses into Teams chats from iceBar, helping to standardize agents' chat responses, and free them from typing the same things over and over.

Smart Routing: Combine Microsoft Graph and Smart Routing to help agents collaborate with the entire organization. Front line agents can search the graph for users in Azure Active Directory, and draw them into interactions as needed. These subject matter experts don't need to run a tool like iceBar, but can still be reported on with the same level of detail as agents.

Actionable Alerts: In iceMonitor, key performance metrics can be tagged to alert directly into a Teams channel, which supervisors can use to collaborate on managing the contact center.
These features are available today, in a proven, enterprise-grade contact center with a fully redundant high availability cloud and proven service levels for mission-critical applications. There are, of course, more great features for ice Contact Center for Teams in the works, so keep an eye on this space for more information later in the year.
The Four Pillars of Customer Service: Knowledge and Insights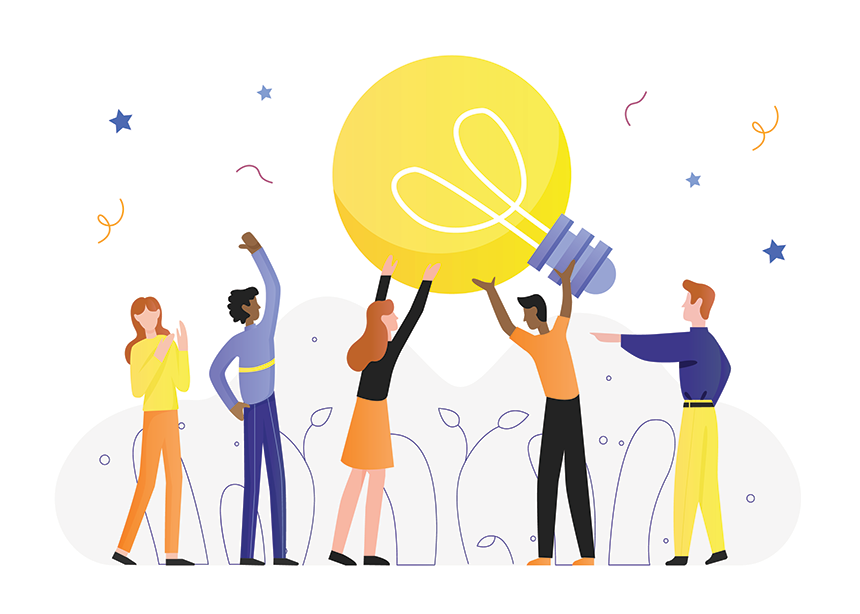 Excellent customer service is more than just providing quick, accurate responses to customer inquiries. From chatbots to personalized experiences using CRM integrations and beyond, there are plenty of ways that your contact center can help you take your customer service...
ComputerTalk's ice Contact Center Leads in Vendor Capability Satisfaction!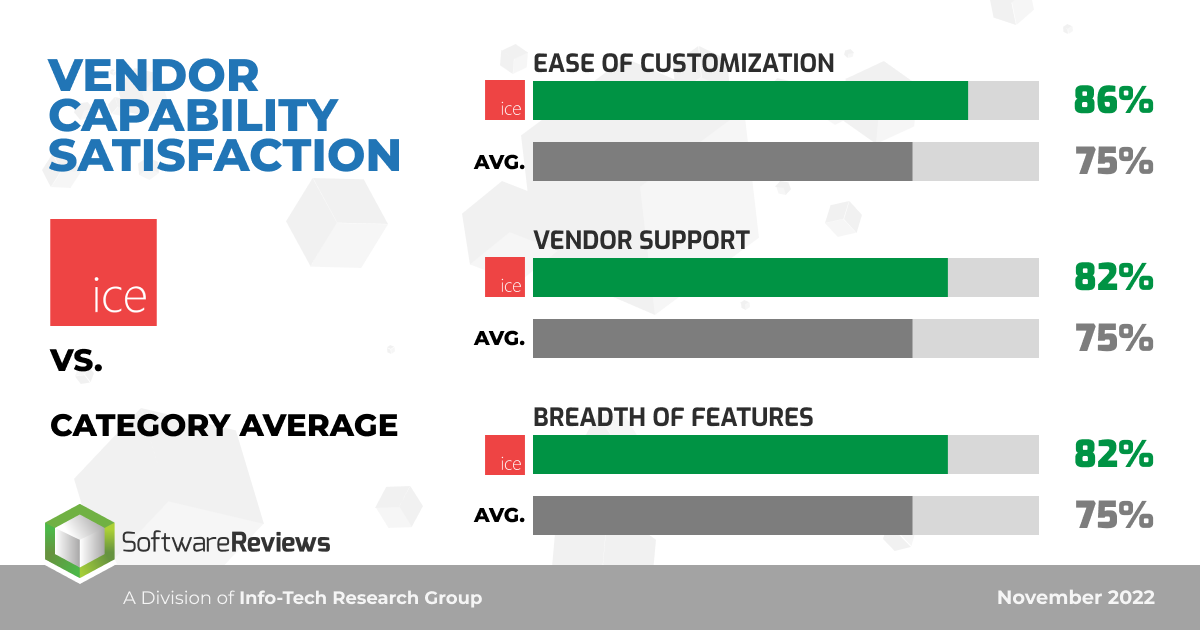 ComputerTalk is pleased to announce that we have been scored as a leader against competitors in vendor capability satisfaction in the InfoTech Research Group's SoftwareReviews.
Slice of ice Recap: Connect with Customers on Any Channel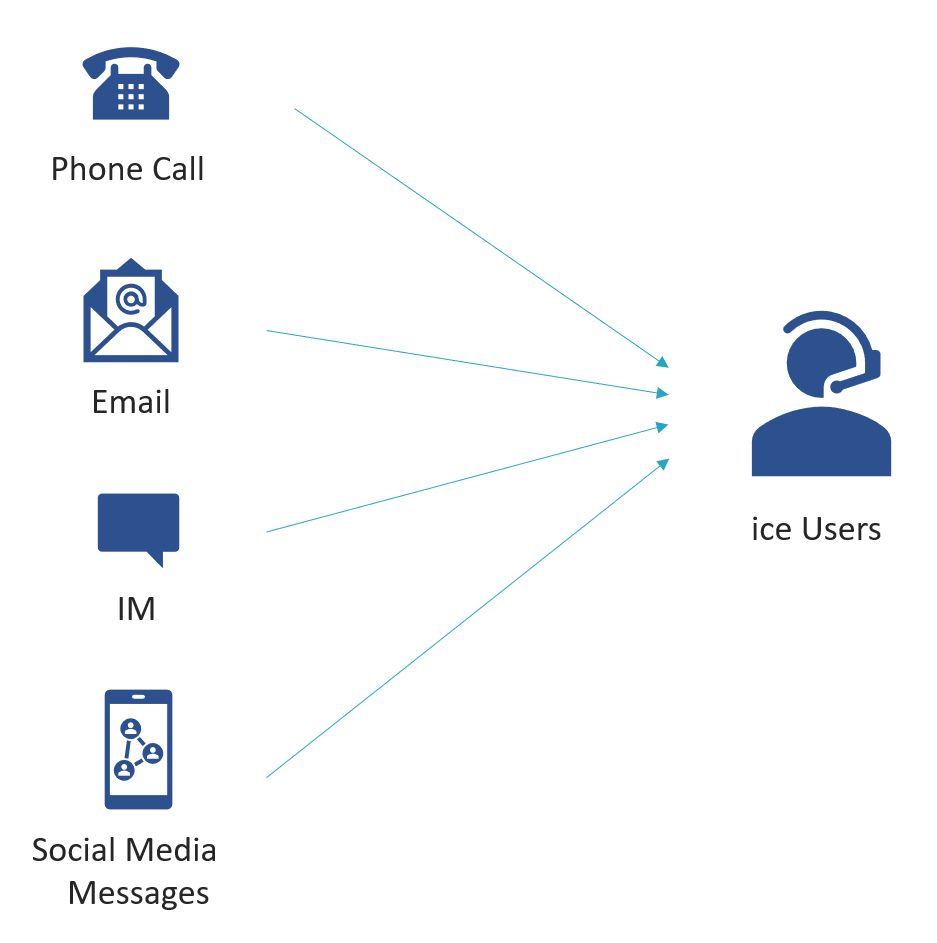 On Wednesday, February 17th, ComputerTalk presented their latest Slice of ice webinar: Connect with Customers on Any Channel. In this session, account owner Vithusan Jegatheeswaran discussed contact center trends and challenges, the meaning of omnichannel, how ice can help your...