Dynamics 365
Connect with customers in a meaningful way.
Enhance your customer relationship management beyond traditional screen pops with ice Contact Center for Dynamics 365.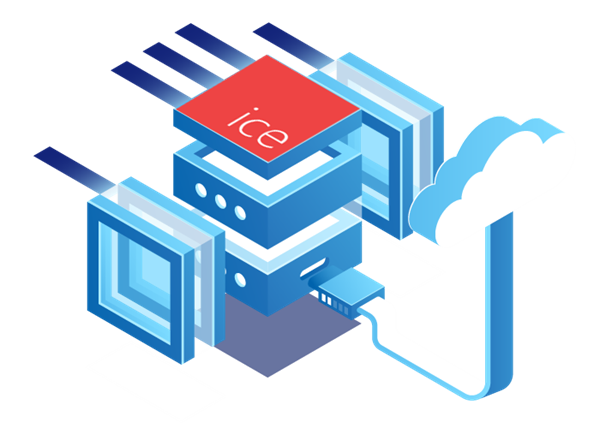 Benefits of integrating your Dynamics 365 with ice Contact Center.
Workflow automation.
Further automate workflows to ensure leads are thoroughly explored. ComputerTalk's ice Contact Center comes with a powerful workflow designer that allows you to build routing rules into any interaction. This ensures that nobody's question, request, or complaint will slip through the cracks – they are queued until someone answers them. The contact treatment can be customized based on key fields in Dynamics 365 so that customers can receive a personalized experience when contacting your organization.
Save time from manual entry.
With click-to-call capabilities, agents can conveniently save time manually typing customers' phone numbers, enabling them to click-to-dial directly from the CRM lead or contact view. Auto-insert Activity Records to compile complete customer interaction history and CRM fields, equipping agents with info to accelerate resolution time.
Screen pop contextual information.
Screen pop any information housed in Dynamics 365 when users receive a call, email, instant message, or tweet to reduce talk time and frustration. The person responding to the request will see the information they need on their screen and handling the interaction accordingly.
Optimize business processes.
With Dynamics 365, you have full control of all aspects of the customer engagement process, so you can implement best practices across your sales, marketing, and service teams, increase customer retention and drive more sales. ice enables you to can add context to communications with customers, prospects, and partners and create even more powerful applications, drive customer satisfaction, and to close process gaps.
Optimize customer experiences.
Integrating Dynamics 365 with ice Contact Center allows you to automate such processes as Help Desk Ticketing, Field Service, IT Support and Sales. The enormous amount of data being held and processed in Dynamics serves as a powerful tool for optimizing your customer touchpoints. By feeding information from Dynamics into ice Contact Center, you are combining your two most important customer engagement tools to maximize the value your provide to customers.