CRM
ComputerTalk's vendor agnostic approach means that you can keep your current systems and technologies and incorporate pieces of ice at your own pace.
As you move towards a complete ice solution, you'll benefit from a reduction in the number of vendors, increasing productivity and competitiveness for your organization.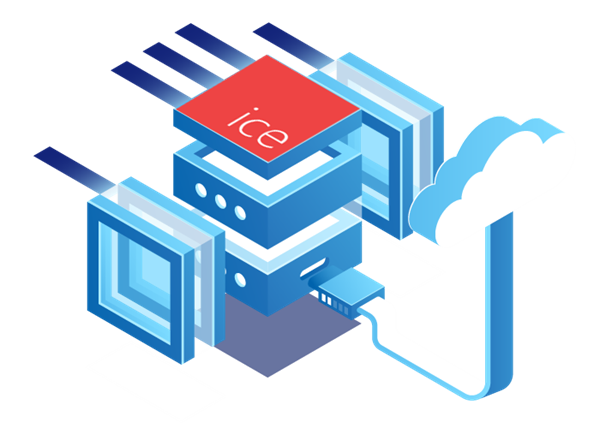 Add real-time omnichannel communications to your CRM tools to enhance the way your organization communicates with customers, partners, and stakeholders.
Take your CRM integration beyond traditional screen pops with ice Contact Center. Enable agents to maintain conversations from several media types at the same time without losing context. With click-to-call capabilities, agents can conveniently save time manually typing customers' phone numbers, enabling them to click-to-dial directly from the CRM lead or contact view. ice Contact Center's CRM integrations will ultimately help you create personalized and effortless experiences for your customers.
Benefits of integrating your CRM with ice Contact Center.
Increase Efficiency.
When presented with relevant customer information, agents spend less time searching different knowledge bases, pulling together context around the request, and asking the customer to repeat information.
Increase Profit.
Agents gain insight into customers' buying habits and sales cycles, allowing agents to upsell products or expedite the sales cycle.
Improve Knowledge Distributing.
CRM provides organizations with a centralized knowledge base management solution, enabling employees across all departments to share and use accurate information about customers.
Improve Customer Experience.
Build routing rules into any interaction to ensure that everyone's questions, requests, or complaint will be answered. The contact treatment can be customized based on key fields in CRM so that customers can receive a personalized experience when contacting your organization.
Reduce Call Duration.
Customers are routed to the appropriate agent based on their account information, decreasing the number of times a customer is transferred and improving first contact resolution rate.