ice, Teams, and Direct routing
by Chris Bardon | Oct 29, 2019, 08:27 AM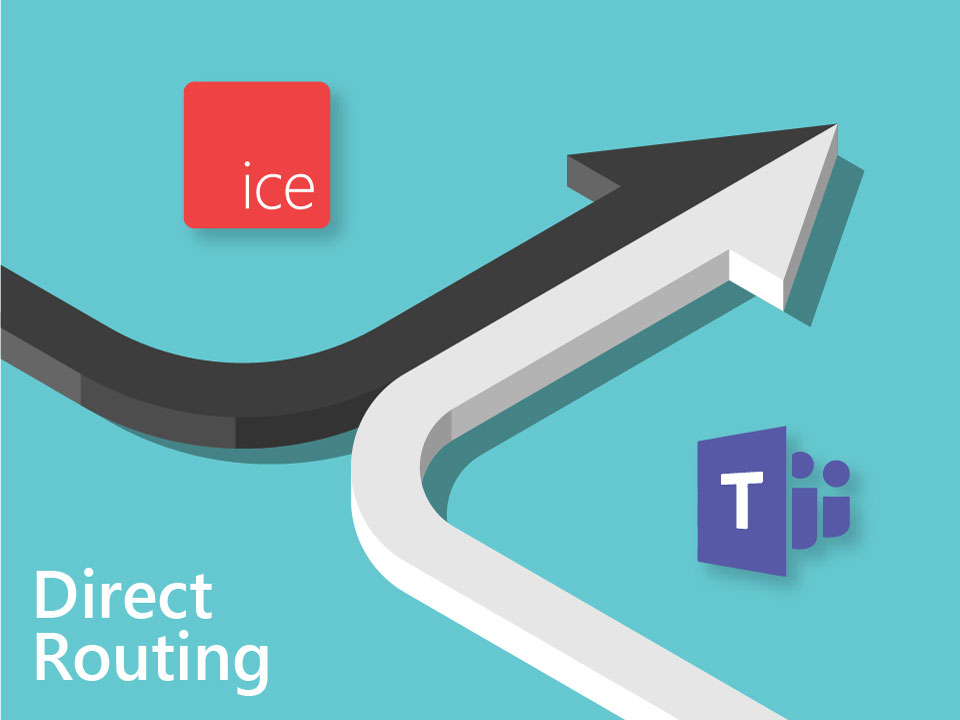 One of the major improvements that Teams made over Skype for Business was the introduction of Direct Routing. In the SFB world, an onprem topology could be connected to the cloud for hybrid voice, but the architecture was complicated, and there were several restrictions.
For example, the mapping between onprem and cloud was 1:1 (so multitenancy wasn't supported), and for pure cloud deployments, a minimum topology was still required (which was made into an appliance by Cloud Connector Edition). For Teams direct routing however, the configuration is much simpler-install a supported SBC, point it to the cloud, assign numbers and dial plans, and that's it. Yes, it's a little more involved in practice, but the key takeaway is that all Direct Routing requires is an SBC.
There are several reasons why Direct Routing might be a better solution for an organization than Microsoft Calling Plans, including:
Existing telephony infrastructure/contracts: If you already have SIP trunks or PRIs, and you're happy with your service, you can keep it and still move to Teams.
Fewer DIDs: Calling Plans assign DIDs to every user, but in many enterprises, this isn't required or even desirable. With direct routing, you can still assign E-CALs to users, but front main line calls with an autoattendant, or even a contact center queue.
Cost: Microsoft calling plans are quick and simple, but convenience comes at a price. You can often get SIP trunking services for less than what it would cost for MS calling plans (see also-fewer DIDs).
Availability: The number of countries/regions where Direct Routing is available is still fewer than the number where Teams is available, so in some places, Direct Routing might be the only option.
Direct Routing as a Service: Since SBCs for DR aren't tied to a single O365 tenant, Direct Routing as a service is a good alternative to implementing Direct Routing yourself. You can also host a virtual SBC in Azure if you want to completely eliminate the onprem footprint.
One other advantage to Direct Routing is that it integrates very well with our ice Contact Center service: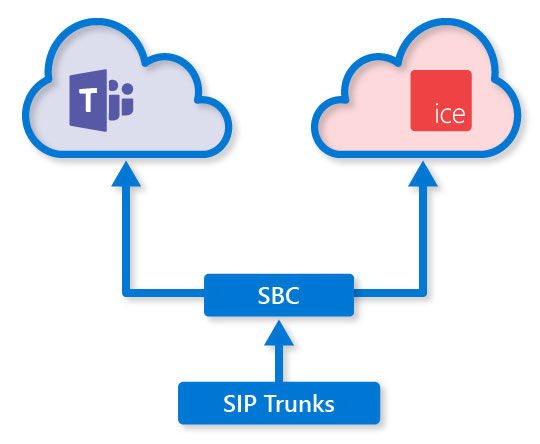 In the SBC configuration, you can choose which numbers point to Teams, and which point to ice, so your inbound local and toll-free numbers stay with your existing provider. Call legs for agents will go out as direct SIP calls to Teams users (through federation), but outbound calls that these agents make that would route to the PSTN can also be configured to route via your SBC. This means that any interactions with the PSTN from ice Contact Center work with your existing trunks and providers. For larger deployments, this can also include multiple SBCs in multiple regions, which might be required for least cost routing or compliance scenarios. In addition to regex based routing (similar to what Teams or SFB use) for outbound call legs, iceWorkflow can be used to make more advanced decisions on outbound calls, which could include things like changing routing or presentation based on Dynamics CRM data.
For many Teams users, Microsoft Calling Plans are a good solution, and for those users ice Contact Center operates as a complimentary cloud service, with no onprem server components. If your deployment includes Direct Routing however, the opportunity to connect to the ComputerTalk cloud in addition to Microsoft's unifies telephony configuration between the services.
Want to know more? Request a demo with our team and we'd be glad to walk through these features and more in greater detail.
LCS to Teams: A History of ice Contact Center with Microsoft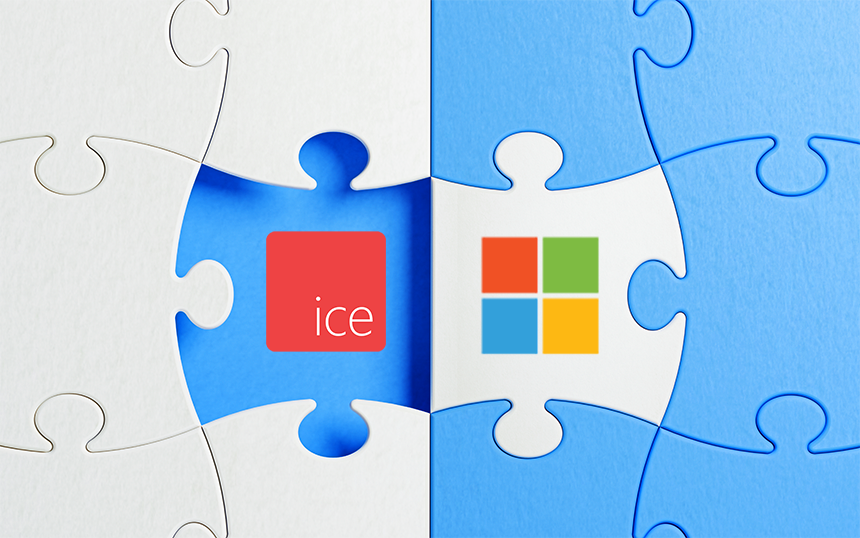 From the early 2000s to our Teams Contact Center Certification earlier this year, ComputerTalk has been working alongside Microsoft for a long time to build the best products and integrations that we can for our customers.
Copilots for Customer Service and New Developer Tools - Microsoft Ignite 2023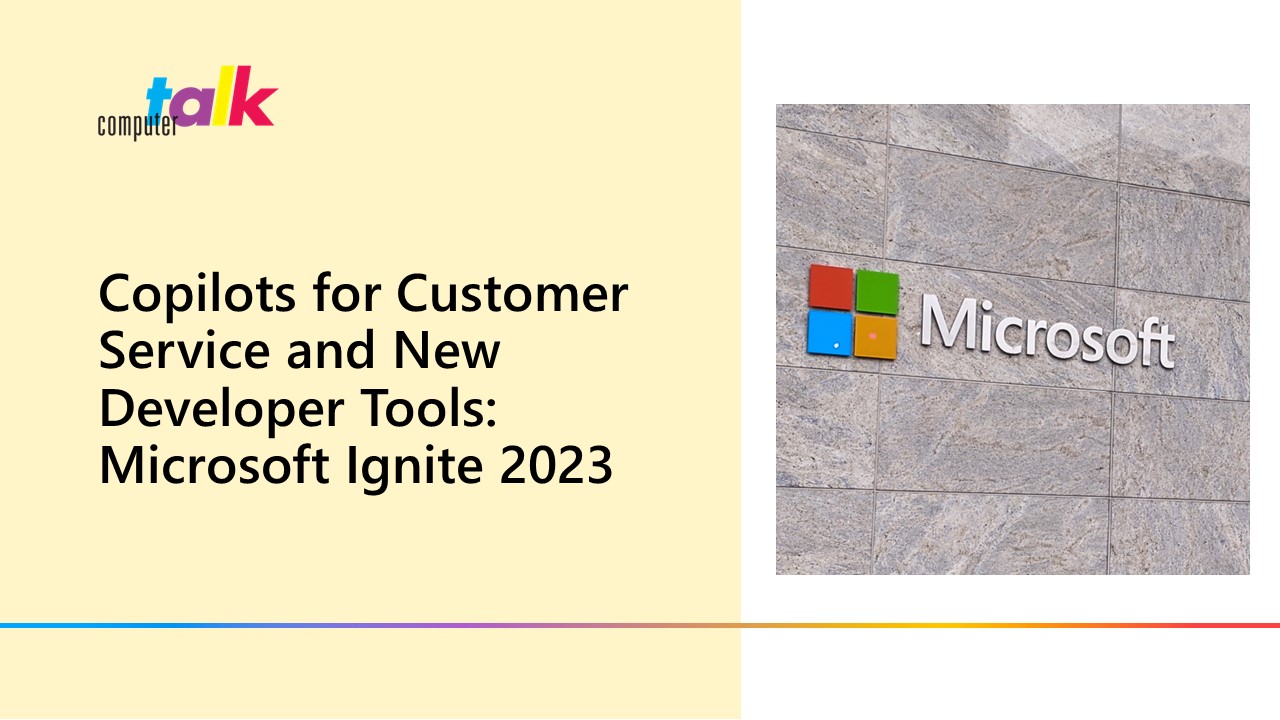 Microsoft Ignite 2023 just wrapped up, and the first thing I'll say is that the organizing team clearly listened to the feedback from last year, because the event as a whole was significantly improved over 2022.
Introducing ComputerTalk's NEW mobile app!
ComputerTalk has recently launched our iceChat mobile app. The iceChat app demonstrates ComputerTalk's iceMobile Connect capabilities by allowing you to connect to our Sales and Support teams or a self-service demo.