Skype for Business
As a Skype for Business-native contact center, ice is designed to work seamlessly with Skype for Business.
If you have already invested in Skype for Business, it represents the communications backbone of your organization. Your users are already familiar with the experience, making ice the ideal choice for a contact center. ice uses the Skype for Business client to handle all interactions, meaning that your agents don't need to learn a new user interface. This not only saves money on training costs, but ensures that your contact center is as efficient as possible.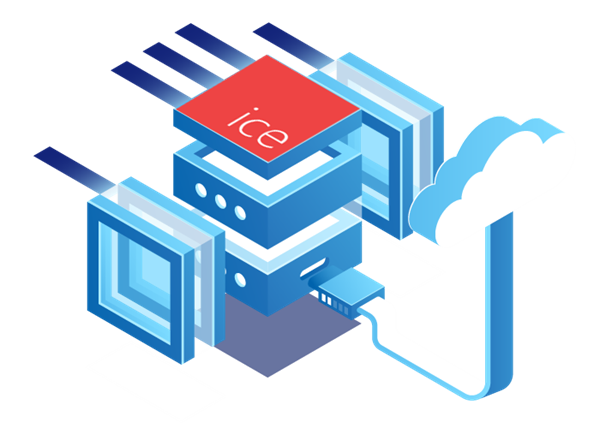 Benefits of a seamless contact center experience.

ice Contact Center for Skype for Business delivers many advantages to your organization.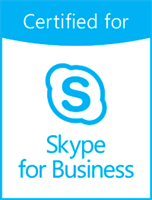 Flexible deployment
Deploy on what is most easy and convenient for you, based on your preferences, requirements, and infrastructure. Connect to various legacy PBXs, so agents and administrators continue using the same tools they are familiar with throughout the migration. This reduces training time for employees to learn new software, allowing them to focus on other important tasks.
Easy accessibility
The large Skype community (over 300 million users) will be able to conveniently reach you, putting their minds at ease. Customers don't have to wait endlessly on hopes of reaching an agent. With the high number of Skype users, they can easily contact your business with the click of a button.
Adding value through automation and applications
Take advantage of artificial intelligence to enhance automation across all media types, maximizing agent productivity and reducing call duration. Integrating AI into your contact center allows you to take massive data sets and distill them down into specific insights, in real-time. Users can receive recommendations to improve customer service while they are assisting customers.
ice,
an all-in-one solution
Efficiently handle different methods of communication on one platform. Agents can conveniently manage all customer inquiries using the same tools, helping them save time handling inquiries from various channels on multiple pieces of software. More importantly, your customers can contact you using their preferred communication channel.
Increase productivity through omnichannel contextual interactions
Regardless of how your customers reach you, your users will be equipped with details of all of their communications with your organization. By examining the most recent communications, users quickly equip themselves to respond to customers effectively, saving time while increasing customer satisfaction and loyalty.