6 Ways How Contact Center Technologies Enhance Service Delivery in Government Sectors (+ Some Real-life Examples!)
by Erina Suzuki | Sep 29, 2022, 03:12 PM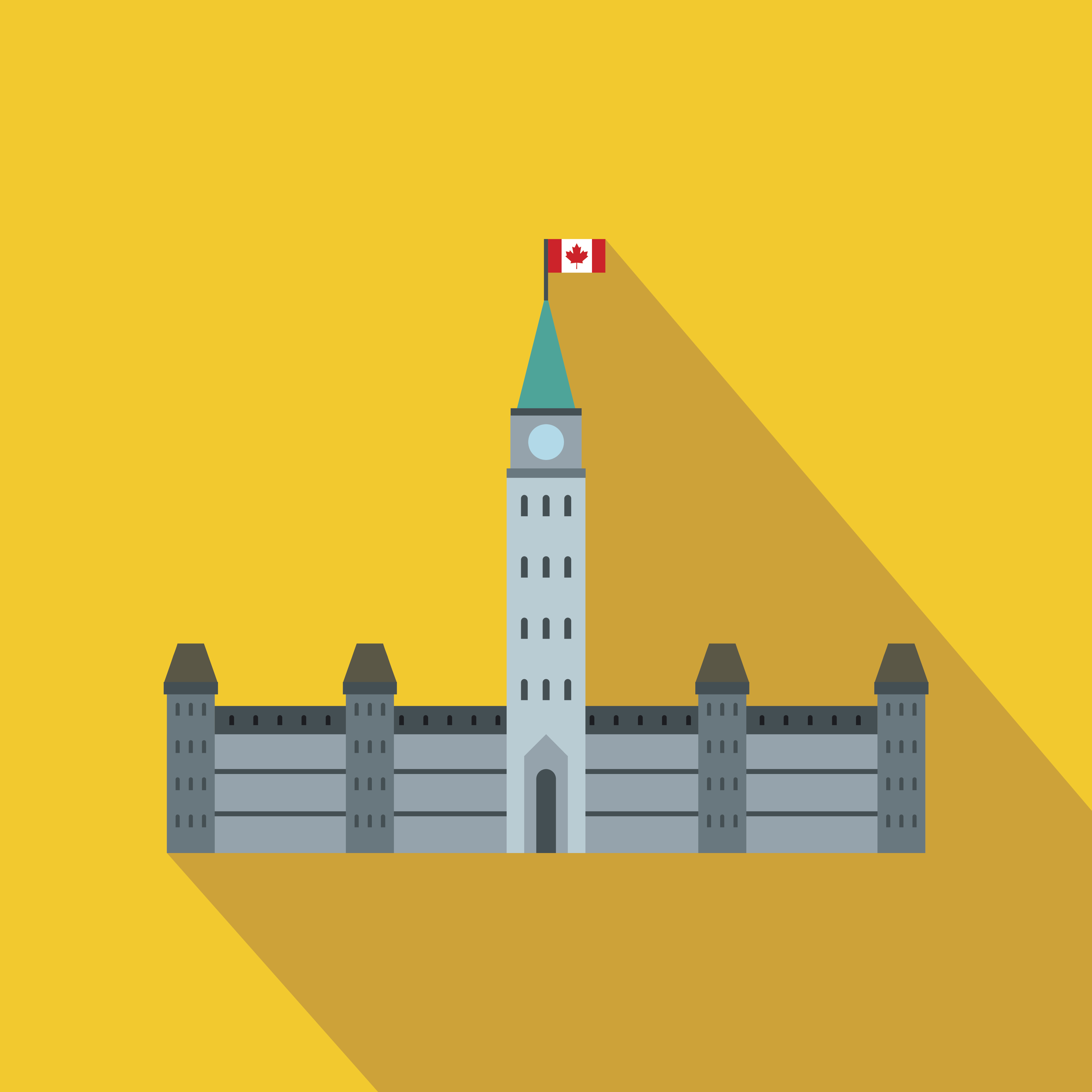 Government entities are typically the first point of contact for the public to keep communities and their citizens informed. As a result, they receive a flood of inquiries and requests. Fortunately, contact center technologies can support and simplify these tasks.
Whether obtaining a driver's license, making tax payments, or voting in an election, residents turn to public service providers for an overwhelming number of tasks and requests. Furthermore, many of these requests are multifaceted and require advanced tools. Thankfully, contact center technologies can optimize and simplify these processes involved.
The COVID-19 pandemic disrupted many public service organizations that relied on in-person interactions to carry out their functions. Contact center technology allowed governments to continue offering their services to the public. Contact centers are excellent platforms for exchanging information. They are effective in streamlining processes and optimizing representatives' and residents' experiences. Continue reading to discover 6 ways contact center technology can enhance public services.
6 Ways Contact Center Technology Enhances Service Delivery in Government Sectors
Communicate with residents through their preferred channels: Today, people want to connect and be reached through channels that are most convenient for them. Omnichannel contact centers allow your agents to interact with the public through multiple communication channels all within a single platform. As a result of providing services through various channels, the public will be able to receive assistance more conveniently, leaving them satisfied.
Streamline routine tasks for staff so they can focus on complex activities: According to Zendesk, 69% of customers try to resolve their issues themselves first. The same applies to the general public seeking answers within government agencies. You can empower the public to handle basic inquiries and transaction activities themselves with self-service applications like, chatbots and self-service IVRs. These tools can provide quick answers to FAQs regarding things like a status of an application, transportation information, road closures, and more. As a result, agents can divert their attention to solving complex non-routine tasks and urgent requests.
Utilize tools that help employees enhance every interaction: Provide context to every interaction so that agents can personalize experiences catered to the respective caller. By using CRM tools, agents can access comprehensive profiles detailing the caller's past interactions and determine the best next steps.
Assure that callers speak with the appropriate department: Creating and modifying interaction workflows across multiple communication channels allows respective departments to make configuration changes for high-priority callers. In addition, routing callers to the respective department and representatives reduces the number of unnecessary transfers and improves callers' satisfaction.
Enable agents with remote working options: According to IDC Future Enterprise Resiliency and Spending Survey, only half of the government organizations in the survey felt sufficiently prepared for the COVID-19 disruption. Many of governments were relying on legacy solutions that required their employees to be physically present at work locations. Thankfully, cloud contact center solutions enabled government agents to continue providing financial assistance, healthcare, and information to communities while staying safe by working remotely.
Provide residents with peace of mind with credit card security: Contact centers that process payment using PCI-compliant IVR-based cloud services never store sensitive cardholder data in your environment for both self-service and agent-assisted inquiries. As a result, residents will not have to worry when sharing their credit card numbers over the phone when making payments. Furthermore, residents making payments through the phone eliminates the need of in-person trips to the service center, saving them time!
4 ways public service providers and governments are modernizing residents' experiences
As we now understand, contact center technology can greatly benefit public service providers and plays a crucial role in providing excellent service experiences for residents. Public service providers, from mid-sized to enterprise-level, leverage ice Contact Center to enhance government service delivery. ice Contact Center is an omnichannel contact center solution that modernizes organizations' call center with application integrations, AI, and analytics across all your communication channels. Continue reading to learn how service providers enhance their residents' experiences using ice contact center.
Gained complete oversight of daily operations with vast reporting tools
A provincial government department responsible for managing social benefits and programs, income assistance, and child protection services operated their service centers on a legacy system. Unfortunately, their previous system lacked reporting capabilities and was incompatible with their existing applications. Thankfully, ice Contact Center could integrate its workforce management software to aid their resource management. With ice, the department can now monitor and report on its daily operations to ensure outstanding customer service. The department plays a critical role in managing the province's social income distribution and other inquiries to help provide services to patrons.
Decreased 40% operator-assisted calls
A hotline that handles child support payments previously utilized a DTMF menu that was slow and lengthy. Furthermore, the system was often overwhelmed, giving busy signals to callers. Implementing ice's IVR system resulted in a 40% decrease in operator-assisted calls. Additionally, callers can simply dial in and speak their account number and PIN to receive payment updates. For complex inquiries, callers can leverage the organization's comprehensive website and access live operators.
Streamlined all different departments into one unified platform
For a provincial government made up of many ministries and departments, optimizing contact center operations for every group seemed almost impossible. Some groups needed voice only, while others required multimedia capabilities; some needed PCI-compliant payment services, while others did not. With an entire province depending on them for service regarding everything from Transportation to Social Services, it was especially important for them to find a contact center that could keep up. Fortunately, ice's highly configurable nature ensures that the unique requirements of organizations with high agent counts, and varying needs can easily be accommodated. ice successfully unified approximately 1800 agents, catering to each group's needs and ensuring that the government was able to properly serve all its residents, no matter which ministry they contacted.
Maintained organization compliance standards within agents and overall operations
A newly added division within a provincial government responsible for processing and handling citizen records lacked a contact center. Without a contact center, the division could not communicate and provide services to residents. The division needed a contact center with a call recording function to ensure their agents were following compliance standards. With ice Contact Center, their agents can now communicate and serve their residents efficiently. They also added a call recording function within ice, allowing the division and their agents to stay compliant and effectively monitor their overall operations.
These are just a few ways governments use contact center technologies to improve their residents' experiences. By integrating with an advanced contact center solution, you can enhance your service delivery and residents' experiences, too! To learn more, visit ice Contact Center for Government and Public Services (computer-talk.com)
How can academic institutions leverage customer service as their competitive advantage?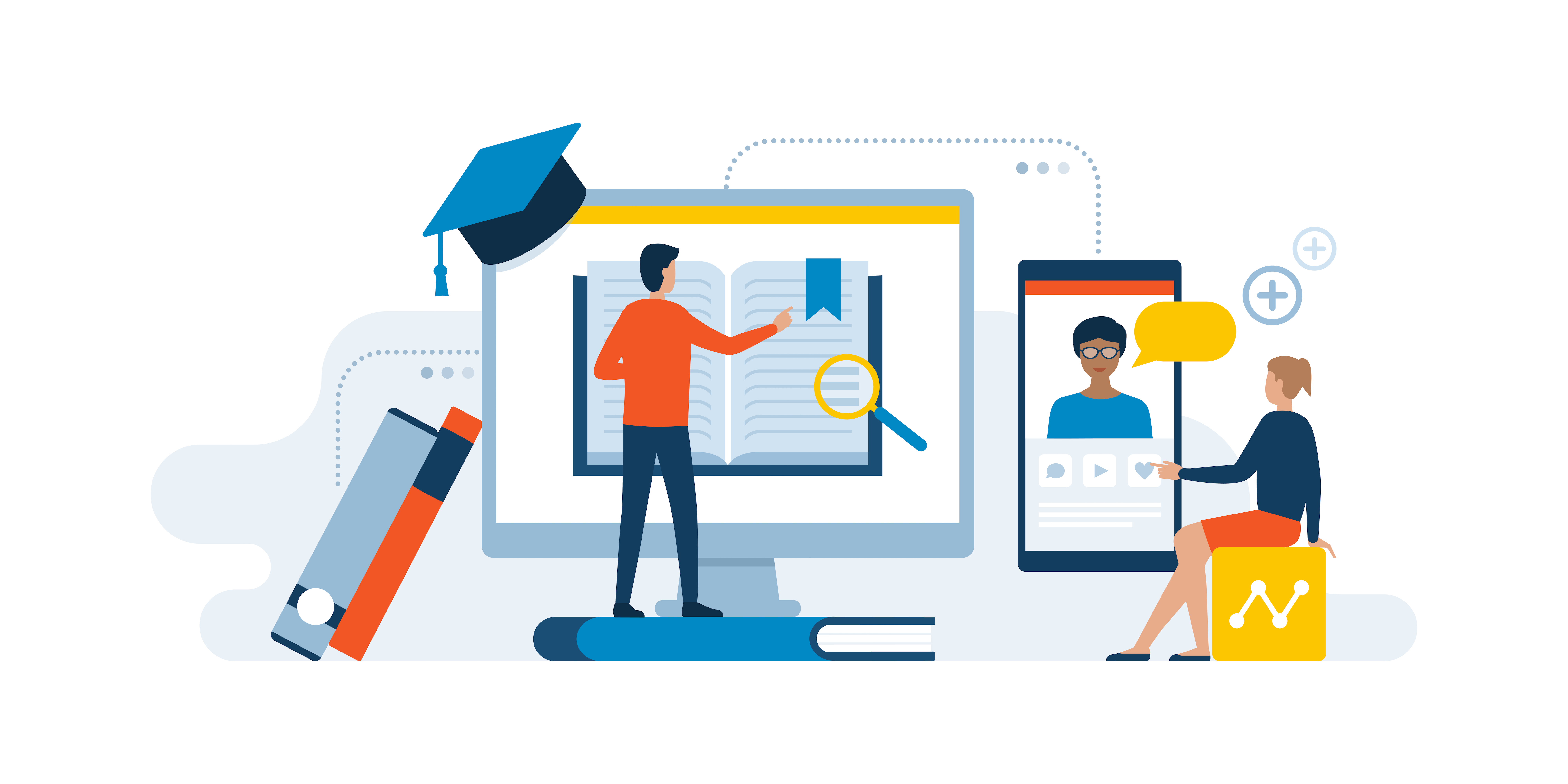 The importance of connecting with students in meaningful, effective ways cannot be overstated. If higher education providers want to succeed amongst their competitors, they need to prioritize a customer-centric strategy in their organization.
Staff Spotlight: Ashton Nicholas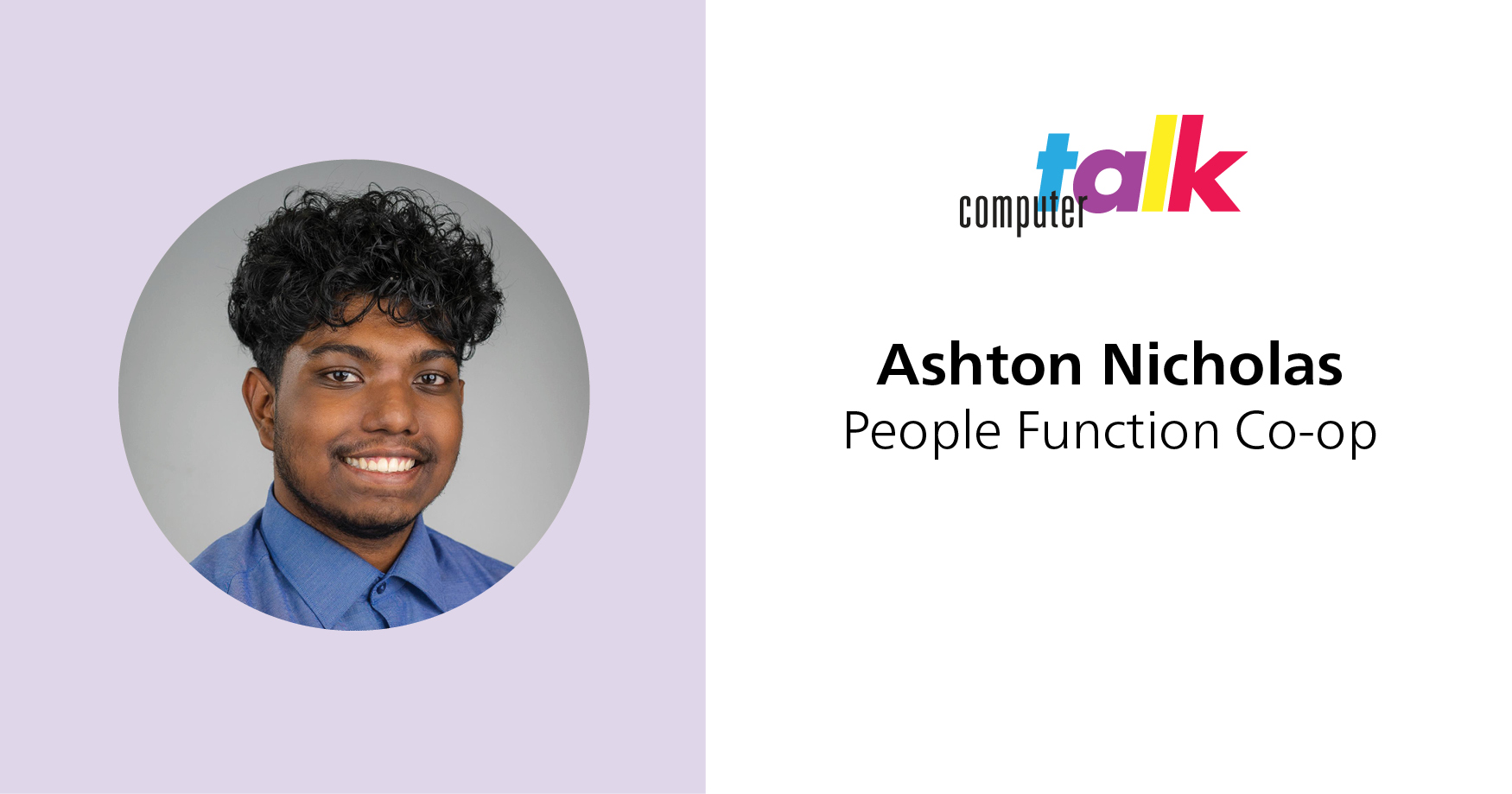 Like many university students, I am not 100% sure on the career path I want to take, but doing People Function Co-op at ComputerTalk has opened the door to a vast variety of possibilities that I did not even know...
ComputerTalk and VNEXT: Partners in Providing Full-Service Telephony Migration to Microsoft Teams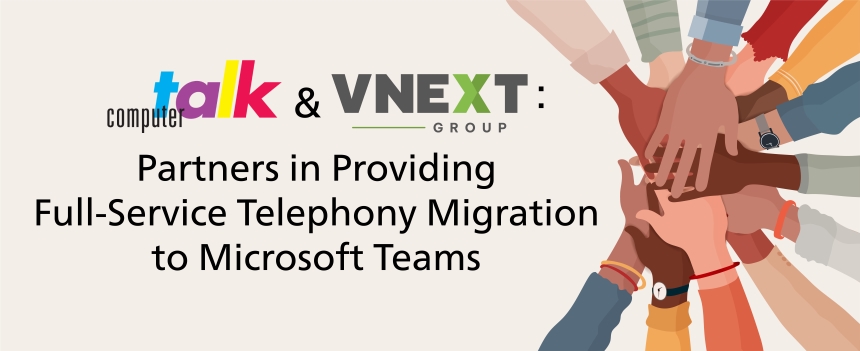 We are pleased to announce that we have partnered with VNEXT Group to provide customers with full telephony and unified communications (UC) migration to Microsoft Teams, including the contact center.