Teams
Same contact center, new capabilities.
Teams is the future of cloud communications and collaboration. By combining Teams with ice Contact Center, you are adding another layer of communications to this already powerful tool. ice allows you to handle inbound and outbound interactions directly from within the Teams client. Your users are already accustomed to the Teams experience, so ice enables them to handle interactions in a familiar way while providing the tools to manage contact center communications, all in one place.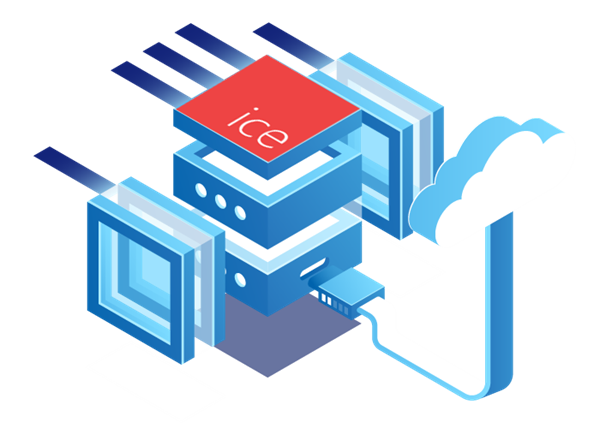 The ice Contact Center platform is based on Skype for Business Server Enterprise Edition, which is unaffected by this merger of the online services. Microsoft has also announced a new release of on-premises Skype for Business, which will soon power our cloud contact center offering. This means that ice has a long future of working with the stable, scalable, and proven Skype for Business core services.
The ice Contact Center platform continues to provide the same, familiar experience. For now, you can continue using ice with Skype for Business Online. ice Contact Center remains a native solution and will maintain all existing features. As features from Skype for Business are ported over to Teams, ice will be with you every step of the way. You can expect that all the current functionalities of ice Contact Center will remain intact during the transition. In fact, the shift to Teams opens the door to numerous new functionalities.
Benefits of using Teams in the contact center.
Team collaboration
Leverage your team's expertise through collaborative chat channels. Use tags to notify users that you have mentioned. Share links and other important updates.
Knowledge management
Add files and folders to your channel for easy access to information. Update notes in real-time as conversations are happening.
Persistent conversations
Maintain a record of every conversation. Collaborate with your team in real-time. Refer back to conversations to find important information.
Powerful integrations
Build powerful integrations directly into your chat channels. Embed Power BI dashboards for real-time reporting, OneNote logs to track calls, and much more.