The power of ice
Case Studies & Contact Center Applications
Examples of the rich, diverse, sophisticated contact center applications we have built for customers.

ComputerTalk established QuadReal's first ever contact center to enhance remote operations and boost productivity.
QuadReal Property Group is a global real estate investment and development company dedicated to delivering excellence.
QuadReal knew they needed a contact center from day one to connect their team members to their tenants and residents. This way, they can respond promptly to service requests, resident inquiries and more. QuadReal also wanted to leverage their Skype for Business and later, Teams investment.
Ultimately, QuadReal chose ice Contact Center as its first-ever contact center solution and has not looked back since. ice Contact Center helped QuadReal increase productivity and improve time management through ease of use. By enabling their staff to work remote, QuadReal has maintained a competitive advantage. As a Skype for Business and later Teams native contact center, ice was able to help QuadReal migrate to Teams.
British Columbia Children's Hospital Foundation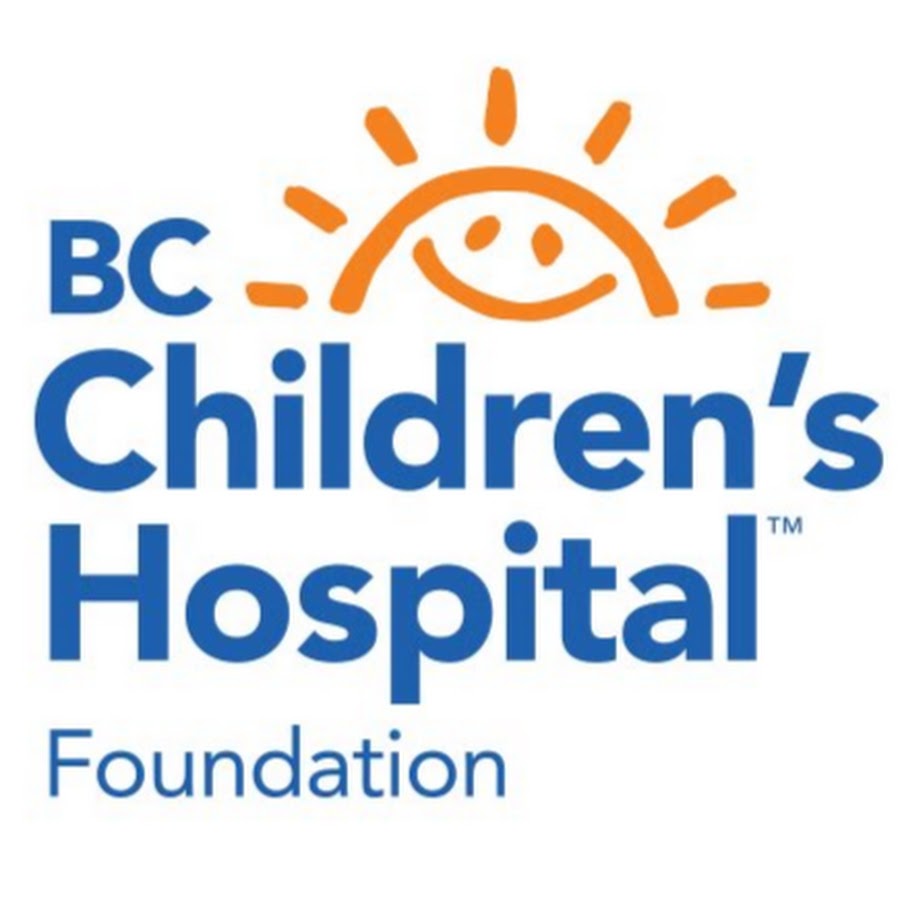 ComputerTalk enabled remote operations and reduced workload for BC Children's Hospital Foundation
British Columbia Children's Hospital Foundation (BCCHF) funds innovative programs, equipment, and research dedicated exclusively to the care of children and provides specialized pediatric care to over 96,000 children annually. For almost 35 years, BCCHF has been running an annual broadcast called Rise for BC's Kids.
However, the COVID-19 pandemic brought about new challenges. Previously, their legacy solution relied upon volunteers and employees to be on-site. In order to keep them safe and continue operating their annual telethon during COVID-19, BCCHF needed a remote and reliable end-to-end contact center solution.
With ice Contact Center, 80 staff and volunteers were able to take calls from the safety and comfort of their homes throughout the event, receiving over 300 calls within the first hour and over 600 donations total.

Bob Barker saved approximately 2.5 days of work per week and $200,000 in costs with ComputerTalk
Bob Barker is one of the largest detention suppliers headquartered in United States.
Bob Barker's legacy solution forced them to maintain and manage ten on-premises servers, utilize clunky landline phone hardware, and depend upon an unreliable CRM integration. All of these pain points challenged Bob Barker's goal to provide excellent service to its clients. They were interested in a solution that was compatible with Skype for Business, as they had existing Skype for Business licenses (later replaced by Microsoft Teams licenses).
After implementing ice Contact Center, Bob Barker saved an estimated 2.5 days of work per week. Additionally, they could eliminate all ten servers in the data centers and consolidate their operations and administration right onto Teams with ice, saving over $200,000 over the course of a year.

ComputerTalk helped Magnetek built a new culture of call and transformed customers' helpdesk experience.
Magnetek is one of the largest suppliers of digital drive systems for industrial cranes and hoists and an independent builder of digital motion control systems for elevators. Magnetek's technical and field support team provide first point of contact for after-market customer support and handle technical support requests, returns, credits, and more.
Their previous legacy system did not complement their support technicians' nature of work. Some of their responsibilities required them to work away from their desks and away from call queues. In addition, the limitations of their previous system could not integrate with their CRM, which resulted in technicians needing to manually enter data into customer accounts – a time-consuming and tedious process.
By implementing ice Contact Center, Magnetek enabled customers to now leave a message, which holds their place on the line till the next technician is available. It also gave Magnetek's support team more flexibility since they no longer had to be tied down to their desks. This gave, ice's configurable solution integrated with Dynamics 365, which allowed Magnetek's support team to save time from manually entering customers' information.
Banking and Financial Services
Increased first-call resolution rate with custom database connection
A consumer assistance service, which provides a central point for financial service complaints, increased first-call resolution and reduced instances of caller transfers, holds, or callbacks using ice. A custom web-based interface connector was built to connect the contact center application to their database, allowing agents to easily access and navigate all industry-related information. Data retrieval is so quick that agents can remain in natural dialogue with callers and guide them on next steps without missing a beat.
Reduced costs with a chatbot integration
A global bank based out of Britain was operating a large internal contact center for their IT help desk. Due to its heavy staffing needs, the contact center was costly to run, cutting into profits. When they moved to ice, their contact center was integrated with a custom chatbot that could handle inquiries like a live agent. The integration enabled them to reduce contact center staffing needs by over 50% over the course of 3 years, providing significant costs savings and a boost in profitability.
Automated outbound notifications from a school board
A school board uses ice for outbound dialing to notify parents and students of school shutdowns, lockdowns, snow days and absenteeism. The school could dial multiple numbers for each parent, eliminating the need to call the numbers individually. Teachers are able to send messages to specific grades, schools or the whole region.
Deceased caller wait times with IVR and speech recognition
A college uses an IVR and speech recognition solution to provide students and prospective students access to an extensive array of information. Callers use menus to gain information about hours, location, registration, financial assistance, and more. Administrators can update the information as necessary. With this application in place, agents are freed up to respond to calls that require special attention, keeping the system efficient and decreasing response time.
Government and public services
Reduced costs with voice biometrics
ice uses voice biometrics to accurately verify the identity of a caller. This sophisticated feature is successfully used by the government to ensure that low risk criminals under house arrest are indeed at home by calling their home phone at random times. This application offers relief to busy jails with a solution that is more effective and less costly than the administration of ankle bracelets.
Streamlined child support inquiries
A child support payment inquiries hotline chose ice for their IVR system; this decision led to a decrease in their operator-assisted calls by 40%. Their previous DTMF menu was slow and lengthy. The system was often overwhelmed, giving busy signals to callers. Now, callers can dial in and speak their account number and PIN to receive payment updates. For more complex inquiries, callers can leverage the organization's comprehensive website and access live operators.
Quick deployment for public health
As COVID-19 vaccines became available, a government institution needed to quickly implement a contact center to facilitate vaccination appointments across the region. Their needs consisted of a quick deployment and to ensure the solution could handle a high volume of callers without rejecting any from the system (giving callers a busy signal). After a quick consultation, their ice Contact Center application was built and deployed in the cloud in just under four business days. The solution included a callflow with a callback option to ensure every caller could reach the contact center.
Decreased patient wait times by leveraging real time and historical data
A pharmaceutical software vendor uses ice Contact Center's monitoring tool to provide supervisors with real-time data, to reorganize staff schedules, decrease costs, and reduce wait times. With over 100 standard reports, they are able to analyze trends and make well-informed decisions.
Quadruple monthly output with no downtime
For years, a centralized provincial health system has used iceAlert to remind parents to schedule vaccination appointments for their children. When the COVID-19 pandemic began, iceAlert became a valuable tool to the provincial health system. iceAlert delivered notifications of COVID-19 test results to patients by SMS. iceAlert scalability and ease of use enabled the provincial health system to quadruple monthly output with no downtime.
Simplified operations with self-service options
An insurance company increases their accessibility by adding real-time communications to their mobile application with iceMobile Connect. Customers can call in and accomplish most tasks through the self-service solution. The calls that require human intervention are routed to the correct department or employees while retaining the information the customers previously entered into the IVR. This lets the customer seamlessly continue the interaction from the IVR to the agent.
Saves time and costs by automating information
An insurance company leverages a number of features made available through iceMobile Connect, ComputerTalk's mobile contact center integration. They can learn the exact location of accidents, view photos of collisions, and move conversations across media channels, using the power of the mobile device. The insurer saves money and time as information is filed electronically and instantly. The company doesn't have to send a representative to audit the accident or the files. Furthermore, the company creates a happy, mobile-first customer that will be more likely to interact with them in the future.
Enhanced assistance with best suited agent
A global electronic components manufacturer uses ice to power their internal help desk, which supports 50,000 employees around the world. A unique feature of this contact center application is that non-Lync users can ask for help via web chat. This makes requesting assistance more convenient. When they start a web chat session, employees are asked a series of questions before they are connected to agents. Based on their answers, ice is able to determine the type of assistance they need and routes them to the best suited agent. Once connected to the employee, the agent receives details around the employee's request and can start processing it right away.
Improved response times with skills-based call routing
A pipeline manufacturer uses ice to improve the quality of customer service that is delivered at their help desk. ice improved response times from 30 minutes to 18 seconds within 72 hours of going live by providing robust skills-based call routing and auto attendant functionality. Due to this dramatic improvement, this company is implementing ice in their external customer service and sales department contact centers.
Enabled remote agents around the world to deliver assistance all year round
A global water engineering and construction firm chose ice as their global help desk platform, supporting the entire company's applications. This firm required support for remote agents - team members are in all parts of the world (India, Latin America, and the US) while the server is in the UK. ice provided remote agents the support they required to manage the company's operations, which span over 180 offices in 35 countries, with 7000 employees. This mission-critical solution ensures that support is available 24/7.
Streamline customer service for premium accounts
A leading multinational corporation that produces over 60,000 different products streamlines customer service for their premium accounts without negatively impacting their other customers. Regular customers are routed based on the nature of their requests. Premium customers are recognized by their phone number and/or company name and assigned to specific agents with the appropriate skill level to handle those types of requests
Reduce interaction duration
A consumer goods company provides customer service for clients across multiple communication platforms. Agents can link customer CRM profiles to provide contextual information and customer interaction history such as order numbers across channels. By having the information on hand, agents are able to better engage in conversations and reduce the interaction duration.
Provide customer information at agent's fingertips
A retail company offers superior customer service by provide their agents with detailed information. This information, delivered via screen pops on agent desktops, includes purchase history, account information, previous call details, notes, and actions. Agents can update this information, to ensure that agents who work with this client in the future can base their customer service decisions on reliable and up-to-date information.
Reduce the amount of calls going to voicemail
One of the world's largest consulting, technology, and outsourcing service providers handles all HR inquiries with agents spread across the US. Using ice, their intelligent call routing system, they were able to reduce the amount of calls going to voicemail and distribute calls based on agents presence. Agents can log on from anywhere and set their status depending on their availability. Calls are directed to available agents.
Customize routing rules to fit your needs
A multinational technology giant uses ice Contact Center with Microsoft Teams and Dynamics 365 as an internal help desk for several internal agencies and groups. They decided to work with ComputerTalk to tailor a solution to fit their needs and requirements. As the company's executive team does not take direct calls, the routing rules allow for calls going to executives to be directed to their corporate operator's group. Prior to implementing ice, many of the groups were using a simple phone system with no reporting capabilities and no way to track success metrics. With ice Contact Center, the organization can now track, monitor, and report on any interaction while communicating through Microsoft Teams.
Enable a remote workforce
A leading pharmacy procurement organization has their head office in a high-risk area for hurricanes. They were looking for a solution that allows their agents to work from the safety of their homes. Their former contact center solution did not fulfill their promises, including complex workflow configurations and skills-based routing, and lacked vital customer service and support. With ice Contact Center for Teams, the organization was able to easily integrate their Dynamics 365 solution and agents could work from home.
Provide a fully resilient 24/7 contact center
A vehicle breakdown management company uses VoIP and ice for a fully resilient 24/7 contact center located over multiple sites. The flexibility of VoIP allows agents to log on from anywhere with presence visibility across all locations. The application produces screen pops on the agent desktop, containing caller details to reduce call length and errors. ice provided the company with skills-based routing capabilities, which sends complex requests to the right agent the first time. By connecting the caller to the correct agent, additional transfers are not required.
A transportation company uses iceSurvey to gain actionable insights by listening and understanding customers' needs. The company improves their customer experiences by providing callers with useful information, so they don't feel like they are wasting time waiting on hold to speak with an agent. At the same time, they send out surveys in order to gather insights into their experiences. The information collected can lead to valuable data, which can be used to improve the organization through increased efficiencies of current processes and develop new business strategies and initiatives.
Eliminate connection delays
A municipal transit system, responsible for managing the entire city's ground transportation, moved from Avaya to ice Contact Center with Skype for Business. They needed a contact center solution that worked natively with Microsoft and could handle workflow changes across eight dispatch divisions. When Microsoft launched Teams, ice Contact Center enabled them to easily migrate their contact center from Skype for Business to Teams with direct routing which eliminated connection delays with Skype for Business.
Utilities and home services
Enable secure end-to-end payments
A municipal hydro provider uses ice Contact Center to send broadcast messages to customers when there are outages, reducing inquiry volume increases and proactively ensuring their customers are informed. icePay, ComputerTalk's PCI-compliant payment processing system, allows the organization's customers to make bill payments over the phone with or without an agent. icePay gives customers peace of mind, allowing the organization to secure end-to-end customer services, accepting credit card payments without storing any sensitive cardholder data.
Reduce wait times with self-service options
A utility company reduces wait times by offering customers a number of self-service options. Customers can pay bills and inquire about their account balance without needing to wait for an available agent.
Route customer to the appropriate resource
A home service company unifies customer service for multiple services to a single phone number. Through IVR options, the company is about to determine the customer's requirement and route them to the appropriate resource no matter where they are located across the country. As a result, agents can log in from different geographic locations anywhere and anytime.
Discover why organizations are modernizing their call center with ice Contact Center
Connect today and let us show you how ice Contact Center can help your business.