Meet the ComputerTalk Team at Microsoft Ignite 2019
by Danielle Wong | Oct 8, 2019, 09:50 PM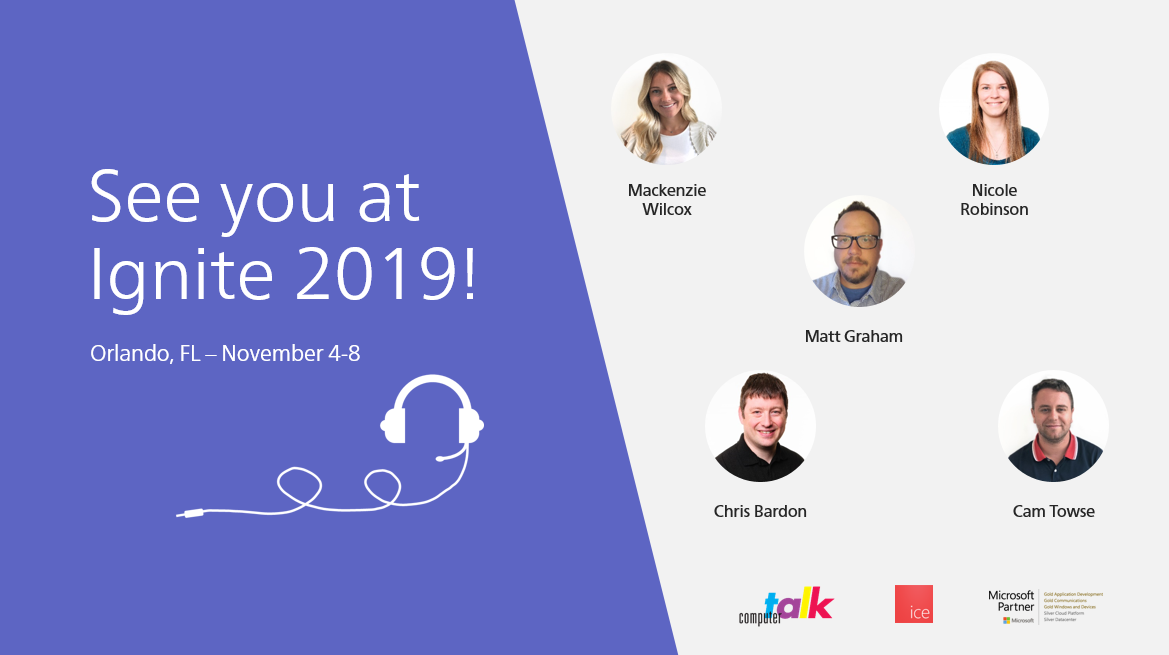 The ComputerTalk team is heading to Orlando, FL from November 4-8 for Microsoft Ignite 2019!
Microsoft Ignite is an annual conference for developers and IT professionals. It offers an opportunity to learn innovative ways to build solutions and migrate and manage infrastructure.
25,000+ individuals
1000+ session
200+ hands-on experiences

This year ComputerTalk is excited to showcase:

Teams native contact center
AI and chatbots
PowerBI integration
Dynamics and CRM integrations

Want to learn more? Schedule a meetup with one of our team members or keep an eye out for us on the exhibition floor or in the sessions.

Won't be attending? No problem. Schedule a demo to learn more.